Manual and Construction Job Costing & Accounting
Written by Eddy Hood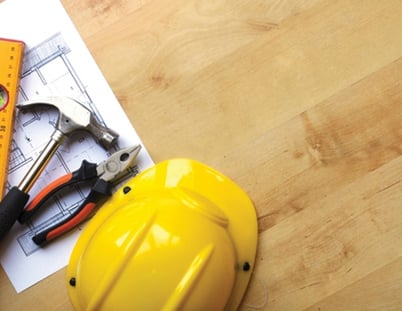 Some businesses involve calculating job costs for customers. If your business provides a service for customers, you will need to perform job costing. Construction industry businesses, in particular, must know what to charge customers for work performed and materials used. The process of job costing ensures that you know what it will cost your business to provide a product or a service such as a home improvement project. Once you know these costs, you will have the information you need to set your prices to ensure that you make a profit.
Construction cost accounting is an accounting process that involves specific tasks. The business owner could perform this work, or you could have someone in your office do them for you. For example, construction accounting involves calculating the cost of building materials used for a project. It's also necessary to determine labor required for specific jobs so you know how much it costs to pay employees to perform their work. Your overhead costs also factor into job costing. Construction companies may be able to reduce expenses by observing spending trends and controlling expenditures. After calculating these various expenses, you have the information you need to set prices for construction projects and services that you offer to customers.
Ignite Spot is an outsourced accounting and bookkeeping firm with a team of experts ready to assist you with your company's financial management. We do not provide outsourced job costing support, but we can help you develop an internal system that meets your needs.
We specialize in helping both medium and small businesses set financial goals, eliminate debt, and increase profits. As an Ignite Spot client, you will have a certified bookkeeper assigned to your account. This bookkeeper will work closely with you to deliver personalized service. We never view your business as just a spreadsheet containing debits and credits. Instead, we examine the entire financial picture of your company to help you achieve your business goals. We also offer financial reporting services with daily, weekly, or monthly updates available to keep you apprised of every important financial detail.
Construction contractors have several important reasons for hiring Ignite Spot to help with construction accounting and other financial services. Not only can we work with your in-house cost accountant, we can also help make your business more profitable. In fact, with help from Ignite Spot, business owners can increase profit margins by at least 10 percent and improve collection rates by 30 percent. By outsourcing your accounting work, you can save about 230 hours per year because the Ignite Spot team will be performing these tasks on your behalf. Ignite Spot clients also free up an average of $45,000 per year in expenses, which can help you reach your business goals successfully.
Requesting information about prices is easy. Simply complete the short instant pricing form online and we will send you a link to download our pricing guide. You will quickly see why so many businesses trust Ignite Spot. Over 500 businesses across the nation have chosen the Ignite Spot team to provide their accounting services. We also have an "A" rating with the Better Business Bureau. Join the group of savvy, satisfied clients who have decided to turn over their accounting tasks to Ignite Spot!
Learn More About Similar Topics