Small Business Bankruptcy & Its Effects
Written by Eddy Hood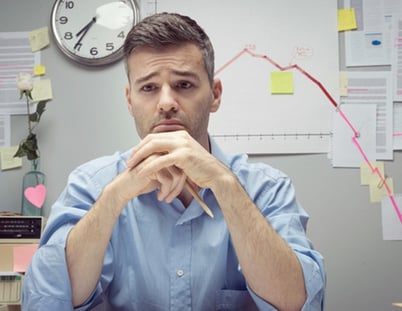 Despite your efforts to maintain the financial health of your small business, bankruptcy can happen. For the owner of a small business, bankruptcy can be a frightening prospect. What next? How does bankruptcy affect taxes? What are the other effects of bankruptcy? These are some of the questions that may be running through the mind of a business owner preparing to file for bankruptcy.
The Consequences of Bankruptcy: Chapter 7
The most common bankruptcy option for small business owners is called Chapter 7 bankruptcy. Chapter 7 bankruptcy can be used to help the principal of a small business when the debts of the business have grown too substantial to service. Under a Chapter 7 bankruptcy, you have the opportunity to more easily control the business debts for which you would otherwise be held personally liable. Businesspeople involved in a sole proprietorship or a partnership generally find Chapter 7 bankruptcy is right for them. This is because liability for a business's debts generally falls to the business owner in these kinds of enterprises. If you have a corporation or limited liability company, however, a Chapter 7 bankruptcy is not usually as helpful as some of the other options available to you. When you file for Chapter 7 bankruptcy, you benefit from a stay that will halt most collection against your business debts. A trustee is then appointed with the duty of selling off the non-exempt assets of the business to pay off the debts.
There are some positive consequences of bankruptcy Chapter 7 users enjoy:
It Provides a Faster and Easier Liquidation of Business Assets: During a business bankruptcy, a trustee manages all the complex logistics of selling off the assets of a business. Although you will almost inevitably lose all the assets, you don't have to worry about how they will be dispensed and whether your creditors will receive their due.
It Reduces Credit Score Impact for Non-Sole Proprietors: Under business entities that are considered legally separate from the principal, a business bankruptcy significantly reduces the possibility for credit score damage that you might face otherwise. Since you are not considered liable for such debts, your credit score can remain unscathed.
It Clarifies Taxes: How does bankruptcy affect taxes? Bankruptcy helps you to determine the full value of business assets and debts, so your tax burden will be accurate. This helps you avoid overpaying and may reduce your personal tax burden in the year that your business enters bankruptcy proceedings, saving you time and trouble later.
In rare cases, the effects of bankruptcy under Chapter 7 can help you to save your business by quickly and efficiently selling off unneeded assets to service your most important debts. However, one of the ways that you can avoid bankruptcy entirely is by making sure your underlying finances are sound. Not all business owners are experts at bookkeeping and other aspects of business finance, however. Luckily, they have Ignite Spot to help them achieve their goals. Our outsourced accounting firm provides the best outsourced accounting services for small businesses.
To discover more, download our pricing guide online or contact us today by phone or email.
Learn More
Learn More About Similar Accounting Topics:
Understanding the Accrual Accounting Method
The Difference Between Cash Basis and Accrual Basis Accounting
The Purpose and Practice of The General Ledger
What is the Cash method of Accounting?
What is Activity Based Costing?
Affordable Care Act and Small Business Requirements
Generally Accepted Accounting Principles (GAAP)
Know Your Options in Small Business Finances
How Do Small Business Loans Work?
The Importance of a Business Plan
Choosing the Best Small Business Credit Card
What is a Business Investment and How Should It Be Accounted For?
How Hard Is It To Get a Small Business Loan?
Understanding Different Entity Types
How Much Capital Is Needed to Start a Small Business?
Getting Involved in Business and Communicty Organizations
What are Business Liabilities?
What is Business and Financial Leverage?
Accounting Services
Small Business Resources