Outsourced accounting services in the USA were clunky 10 years ago. When Ignite Spot started in 2008, the technology wasn't there to support virtual relationships. But things have changed! Now, you can have a "face-to-face" conversation with anyone over a video call. That, along with the lower cost and access to more skilled professionals, is why so many businesses hire an outsourced accountant instead of an in-house accounting team.
In the 2018 Client Accounting Services Survey (CAS), Bill.com and CPA.com asked 1,700 different businesses what they thought of outsourced accounting services.
Here's what the survey revealed: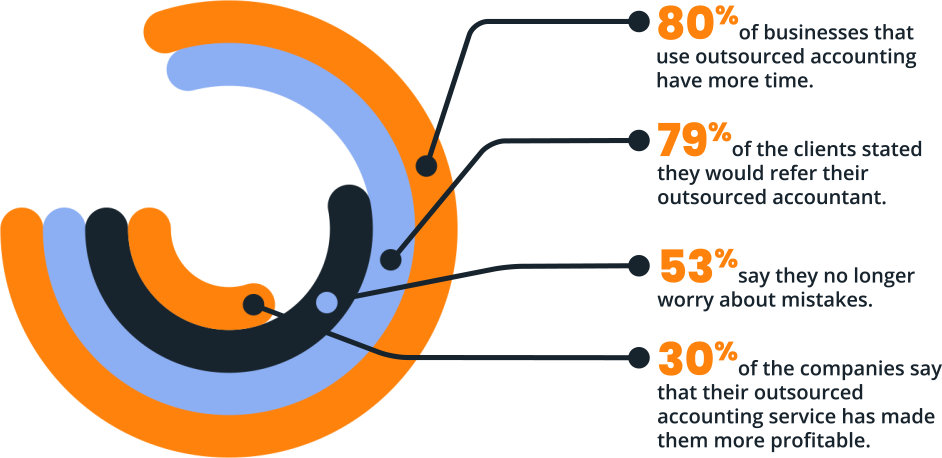 Outsourced accounting allows business owners to source the very best accounting services. That's a bold statement, but here's why it's true: Businesses anywhere can now access skilled accounting firms they wouldn't have if they'd looked only locally. Not only that, accounting firms are hiring virtual staff. They're also no longer limited by the talent in their geographic area, meaning you get to work with more skilled accountants.