Accounting and Bookkeeping Services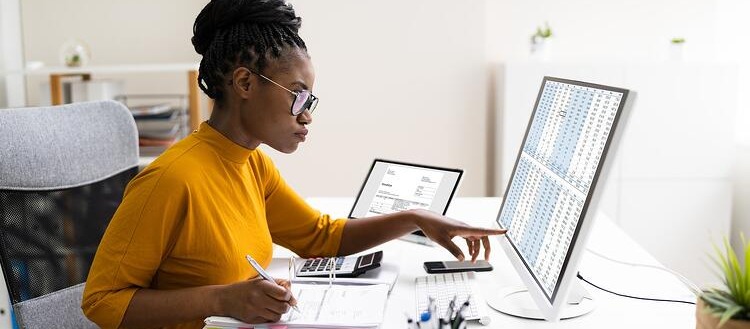 As a small-business owner, you're often busy trying to deliver the best-quality services and products, leaving less time to maintain your finances and accounting. In fact, without a little help, most entrepreneurs spend about six hours a week on paperwork.
From managing daily operations to budgetary considerations, there's so much on your plate. That's where we come in. Our small business accounting services save you valuable time on data entry, invoicing, bill payments, and collection calls, freeing you to grow your business.
Ignite Spot provides bookkeeping and accounting services across the United States, with a team driven by industry experts in accounting, bookkeeping, CFO services, and controller services. Staffed by CPAs and skilled accounting professionals, we handle up to 80 percent of your bookkeeping work—translating to 230+ hours each year—with our comprehensive online bookkeeping services. Our accounting services are ideal for professional services companies with between $500,000 and $20 million in revenue.

The Benefits of Bookkeeping Services

Choose the Best Online Bookkeeping and Accounting Services
Get a comprehensive bookkeeping solution with Ignite Spot, including customer invoicing and collections, bank reconciliations, credit card management, bill payment, and more. We offer a full range of virtual bookkeeping services for business owners to comprehensively cover all your accounting needs, including:

What You Get from Online Accounting Services
Our small business accounting services extend to the most important areas in finance and accounting. When you work with us, our accounting services cover financial reporting, tax returns and strategy, and virtual CFO services. Below, you'll find a more detailed description of all of our online bookkeeping and accounting services. Our talented staff of online accountants manages all of your needs, so you can spend more time focusing on other aspects of your business.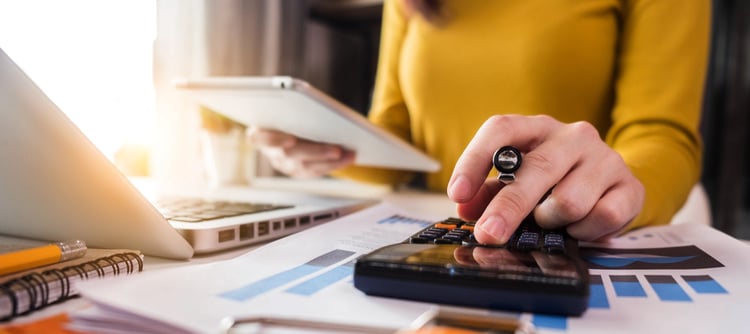 Our staff provides daily, weekly, or monthly financial updates to ensure that you're in the loop about your finances, including:
Balance sheets

Trial balance reconciliation

Income statements

Custom financial reports




Our controller services oversee your accounting system. We manage the financial strategy and accounting system, determining financial goals along the way. A controller provides a layer of accountability for bookkeepers and accountants, ensuring that each is doing the required work—from keeping up with timelines to adhering to financial expectations to compiling reports—to reach the company's goals on time.
Our outsourced CFO services include cash flow forecasting, labor optimization, budget analysis, and more. You also get powerful reports and coaching calls as needed.
Frequently Asked Questions
Should I hire online accounting services?
If you're crunched for time and your staff is stretched thin, you should hire online accounting services for your small business. The time an accountant saves is invaluable, and you'll have the peace of mind that comes from expert service. Trust our team to cover all aspects of finance and accounting completed on time and accurately.
What should an accountant do for our business?
Online accounting services specialize in data.
Accountants
verify and analyze data to create reports; perform audits; and prepare records such as income statements, balance sheets, and tax returns. Accountants find opportunities for growth, forecast business trends, manage cash flow, and make big-picture financial decisions and reports.
What do virtual bookkeeping services do?
A bookkeeper carries out day-to-day financial tasks. Virtual bookkeeping services work well with accountants for small-business owners because they carry out accountant-recommended tasks. Bookkeepers collect and process data about purchases, receipts, sales, and payments, which is then analyzed by accountants. Together, the two are a powerful team that saves time while finding growth opportunities.
What is the average price for online bookkeeping services?
Bookkeepers charge $19-$24 per hour for their services, averaging $22 per hour. At Ignite Spot, our bookkeeping services are part of our convenient monthly payment packages. These packages are adjusted to meet your needs and start at an average of $1750 a month.
How much does it cost to hire an outsourced accounting service?
Accountant fees vary depending on the nature of the work and the accountant's experience level, but most accountants charge between
$150 and $400
per hour. When you use our online accounting services, you can tailor your monthly payment based on your needs. Ignite Spot works with you to create the best plan for your business.
Call 1-855-694-4648 Today
Speak with an Ignite Spot Accountant to see how we can help your business!
---
Accounting Services
CFO Services
INFO & RESOURCES
---