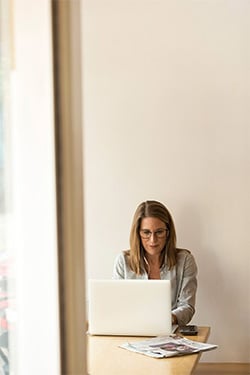 How Can a CFO Help Your Company?
A CFO has a single focus: make your organization more valuable to all shareholders and increase the return on your business. This means more cash, more profit, and more opportunity throughout your organization. CFOs do this by forecasting cash flow, optimizing cost centers, managing corporate capital accounts, and employing other high-value processes. Outsourced CFO firms like Ignite Spot can offer all this in addition to other financial services.
The Qualifications of Our CFO Company
All members of our virtual CFO team must have the following credentials:
Certified public accountant (CPA) licensing
7+ years of experience in accounting-related work
3+ years of public accounting experience
3+ years of experience leading full accounting teams
Master's degree in accounting or taxation
QuickBooks Certified ProAdvisor status
How Much Does a Virtual CFO Cost?
Our outsourced CFO services start at just $950 a month. The cost of your plan with Ignite Spot will depend on any other services you might need and how often you need them. We will work with you to create a customized plan that's within your budget and suits your needs. Many clients find that pairing our CFO services for small business with other financial services is a great value. To get a full list of our prices, request our current pricing guide.
Why Choose Ignite Spot?
No Long-Term Contract
With Ignite Spot, our services are month-to-month, so you aren't locked into a contract. We value performance, and our goal is to make your company bigger and more profitable over time.
Years of Experience
You can rely on in-depth knowledge from our chief financial officer services. We are a certified, full-service firm that has been in business for more than a decade.
Our clients love us, and you will, too, once you see what we can do to help you grow your business. Contact us to get started today.
Written by Eddy Hood