Virtual CFO Services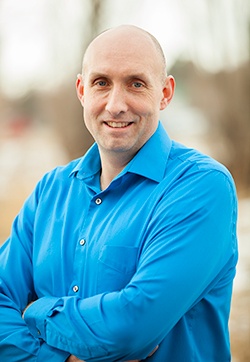 Our CFO services are built on actionable steps that you can put into practice instantly. We've coached over 500 businesses and we've learned that there are 6 areas that matter most to your profits. When you master these concepts with your coach, you'll see a noticeable difference to your bottom line.
Examples of What You'll Get
Depending on the goals of your business, your CFO may suggest several different tactics to help make your business more profitable. An entrepreneur that wants to attract investors will need a different focus from their CFO when compared to an entrepreneur that's trying to add more products to their offering.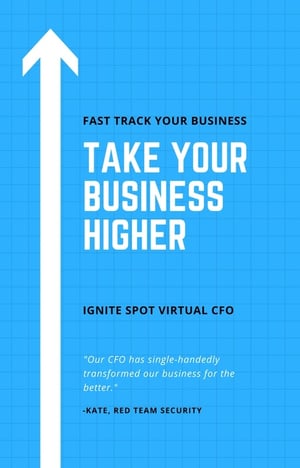 One of the most common tools your CFO will reference is a cash flow forecast. This tool helps you and your strategy team understand what happens to your cash position in the future based on the decisions you make today.
Once a plan is in place, you'll want to know how well you're tracking to it. We all know how important budgets are, but they don't always get used. Your CFO will help get your budgets in place and then analyze your company's performace against it.
For businesses on the verge of a cash crunch, knowing break-even points is crucial. Your sales and production teams must know how much work they have to deliever in order to keep the bills paid. Every business faces hard times, and if that ever happens to you, your CFO can help you dig deep and control the excess.
If your a staff heavy organization, you must know as much as possible about your payroll costs. Is your staff operating efficiently? Should you give someone a raise, and if so, what will it do to your business over the long-run? As we coach businesses across the country, labor costs tend to be their biggest downfall. They have either over-hired or haven't staffed enough and the bottom line gets strained.
Not all costs in your business are created equal. Some costs are incurred regardless of what you do, we call those fixed costs. While you can reduce cost in this category, there's only so much you can cut and the benefit to your business becomes less and less impactful. However, your variable expenses are the costs you incur when you do work. The secret to getting wealthy is controlling these costs in an efficient manner. Your Ignite Spot CFO is an expert at identifying these costs and keeping them in check.
If debt is a part of your growth strategy, your CFO will help you optimize your liabilities so that they support you in your goal. If you have debt becuase your company has seen hard time, then we need to create a reduction plan for getting your company back on top.
FAQ About Our CFO Services
What Does a CFO Do?
A virtual CFO (Chief Financial Officer) is an investment in the growth of your company. Unlike a standard accountant that oversees your data entry and monthly reports, your CFO is a key member of your strategy team. He or she has a single focus: make your organization more valuable to all shareholders. In otherwords, increase the return on your business. In the end, this means more cash, more profit, and more opportunity throughout your organization. They do this by forecasting cash, optimizing cost centers, managing corporate capital accounts, and other high-value processes.
What Does It Cost to Get a CFO from Ignite Spot?
We believe in getting paid for performance. Instead of charging you by the hour, we charge a percentage of your gross revenue which is usually around 1%. In this instance, we are motivated to grow your organization as large as possible. We do have a minimum monthly fee of $1,500 for this service however.
What Qualifications and Experience Will My CFO Have?
All members of our Virtual CFO team must have the following credentials:
* 7+ years of experience in accounting related work
* 3+ years of public accounting experience
* 3+ years of experience leading full accounting teams
* Master's Degree in Accounting or Tax
* QuickBooks Certified Pro Advisor
* T-Sheets Certified
* Bill.com Certified

Is There a Long-Term Contract?
Absolutely not. Again, we value performance. If we do our job, we deserve to get paid. Our goal is to make your company bigger and more profitable over time. If we fail to do that, you shouldn't be locked into a contract. Our services are month-to-month.
Is a CFO Necessary For My Business?
A CFO is not a good investment for all businesses. If your bookkeeping and accounting system is unreliable, you need to that taken care of first. If that's the case, check out our bookkeeping services as a first step. Once your books are in order, it's time to invest in a CFO assuming you would like to excel the growth of your business and begin strategizing around your finances.
Some of Our Articles on CFO Services:
Tips to Starting a Profitable Small Business
Why Do You Need a Small Business Advisor?
How to Run a Successful Small Business
How to Expand Your Business in a Healthy Way
What Factors In to Business Evolution?
How to Create and Stick to a Small Business Budget