"Coulda... Woulda... Shoulda"
How often have you said that in your life? My guess is quite a bit. When you're shopping for an accountant, I want you to be completely satisfied with who you pick.
Below are 10 questions I would ask myself if I were shopping for an outsourced accounting team and didn't know which one to go with. My hope is that you'll ask yourself these questions as you shop around and save yourself some coulda... woulda... shoulda regret. After all, getting the right accountant is a vital step towards growing a great business.
Shopping for an Accountant? Ask Yourself these questions: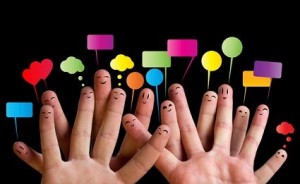 1. Who do I connect with the most? At the end of the day, having an accountant that you like is pretty important. This person is going to be working on a vital part of your business, and you need to be able to trust them and know that they care about you and your company.
2. What firm has the most experience in my industry? Some accountants focus heavily on a set industry, while others are in several sectors. As long as the accountant can bring value to the table beyond basic bookkeeping and accounting tasks, you've got a winner. When your shopping for an accountant, make sure to look into their focus areas.
3. Is the firm or accountant certified? Given that bookkeepers, controllers and CFOs aren't required to be certified for most tasks outside of public audits and CPA work - you want to make sure you're getting an experienced and certified candidate. Shopping for an accountant is the easy part, getting one with good credentials isn't.
4. What does the company's BBB rating and online presence say about them? If they've had clients in the past who have had bad experiences, you can bet that something is on the internet somewhere. When you're shopping for an accountant, doing a quick online search is invaluable.
5. How many clients does the firm or accountant support? Do they have the infrastructure to actually provide quality services to your business, or is this an accountant that's working from home and trying to juggle a few to many balls?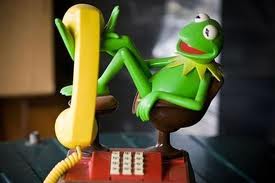 6. How good are they at communicating? Given that you're outsourcing your accounting, you want a team that responds quickly to emails and phone calls. If they can't do that during the sales process, they'll be terrible at it once you become a client.
7. How will this firm make you more profitable? An accountant's number one job isn't data entry, it's to find ways to make your company more profitable. With that in mind, what process or system do they have in place that takes their services above and beyond basic accounting?
8. How truthful are they on the phone? Are they telling you that they'll free up ALL the time you currently spend on accounting work? A lot of accounting firms will say "We'll do all the books so that you can get back to business." At Ignite Spot, we tell our clients that we'll take care of 85% of the accounting work. The other 15% is something you'll need to make time for. That 15% of time is spent approving work, reviewing reports and developing profitable strategies with your accounting team. If you simply turn everything over to an outsourced accounting team, you'll quickly lose sight of your finances and that's a recipe for disaster. When you're shopping for an accountant, don't get blinded by fake sales promises. Go for the team that is clear, organized and ready to do a great job.
9. What drew you to them in the first place? When you starting talking with the firm or accountant, what made them stick out from the crowd? There must have been something that caught your eye.
10. What do you want out of this relationship 1 year, 3 years or even 15 years down the road? Can this firm give that to you?
P.S. If you're shopping for an accountant, give us a call at 855-694-4648. We proudly sever over 500 businesses nationwide and we can't wait to meet you.