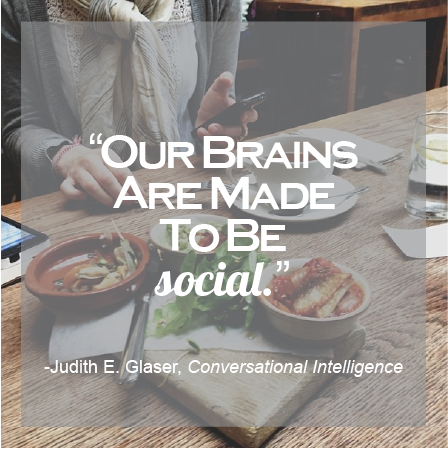 And then, did you feel a pit in your stomach when you realized:


Your 5 calendars are already overbooked with growing your business, meetings, and social obligations.
You're a terrible conversationalist.
You wish you had the extra cash flow to hire someone else to engage with your customers.
Take a deep breath. We're here to share with you scientific insights and practical advice from experts to help you build authenticity through online conversations. We'll show you how to:
Listen to Avoid Lost Costs
Educate & Empathize to Win Over Customers
Invest in Long-Term Relationships
---
You Can't Afford to Stay Out of the Conversation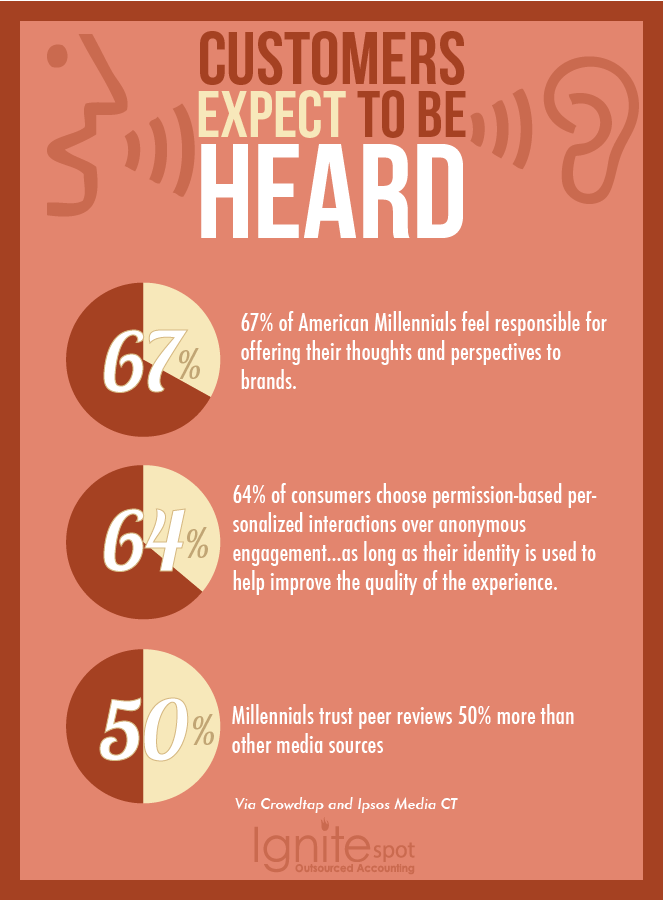 You know everything there is to know about your product/service. You might even know a lot about your customers. But how can you really get ahead of the competition and anticipate the needs and wants of the people who could benefit most from your expertise?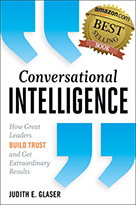 Take time to increase your Conversational Intelligence. What's that? Judith E. Glaser, a leading change agent who applies neuroscience to business challenges with her organization CreatingWE, gives business leaders the tools they need to keep conversations open and innovative. Her book is filled with over 100 ideas for leaders to elevate their conversational intelligence. Judith provides a compelling definition of C-IQ: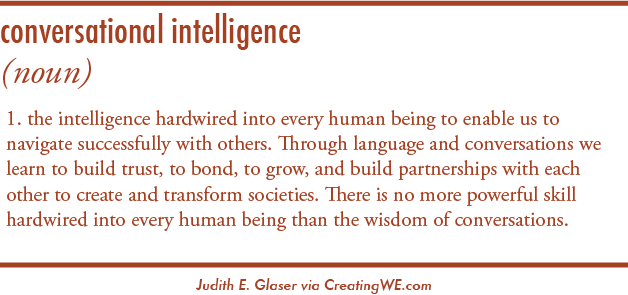 No more excuses! All of us have brains hardwired for intelligent conversation skills. Yes, even you. So let's talk about the value of advancing your skills, and growing your business with authentic conversations.
1. Listen to Avoid Lost Costs
It's not easy to always listen. There's so much noise, and one customer opinion could be completely different from the next. Listening takes time--customer by customer. However, it shouldn't be complicated.

Kirk Hazlett, Professor of Communications at Curry College and regular contributor at Waxing UnLyrical, posits that "listening isn't rocket science. It's relational science."
Listening tip from Hazlett: "Will yourself to be a silent observer."
We asked Shonali Burke, social PR strategist and expert, what competitive advantage small businesses would gain if they took Hazlett's advice and became silent observers of their customers:
"Here's what's really interesting about becoming a "silent observer": you stop presuming you know what other people are thinking, or inserting your thoughts into their mouths. To really be a silent observer, you have to be just that: silent. And that's really, really hard for us when we have so many different ways of "talking"... now more than ever before!


"But when you do this, you really open yourself up to truly hearing what others mean, and not just what they say. Please read that again: what others mean, and not just what they say.


"This is really, really important for companies. Because people can say an awful lot... but what they mean is often a completely different thing. And this is why smart listening - or active listening - is critical to successful social PR today." (photo credit: Cade Marting Photography




What if what you're hearing isn't positive?
It's not uncommon for companies to get "negative" or "salty" feedback. Nobody wants to hear that their product/service failed or disappointed. But it's going to happen. This is where Glaser's distinction between "positive" and "negative" can turn a potentially stressful conversation into a blissful oxytocin-inducing strategy.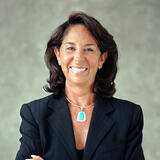 Glaser strongly advises that we get rid of our traditional understanding of positive and negative. Typically, when we "feel good" we think it's a result of something positive, and when we "feel bad" we associate it with something negative. It's not so black and white.
When we spoke with Glaser she was adamant that we move away from "positive" as a goal. Rather, she advised, try to create conversations that "open people and their brains." Think open, rather than positive.
Instead of feeling deflated or judged by customer complaints, step up as the leader you are and keep the Executive Brain open. This is the part of the brain that Glaser says keeps us "wise and fit." It's the part of the brain where innovation and wisdom thrive. Open up to comments that feel good and bad.
What can you learn from all of the feedback you receive? What insight, even foresite, can you gain?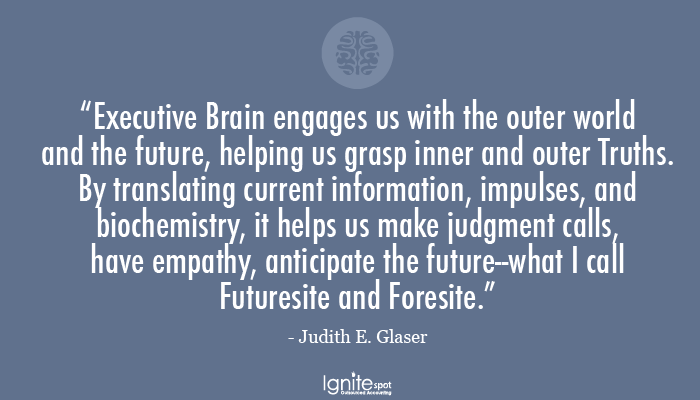 2. Educate & Empathize to Win Over Customers
If you are able to really listen to your customers, the empathy you experience will help you educate them in a valuable way. Kathy Klotz-Guest, Marketing Consultant of Keeping It Human, has some of our favorite empathy and education tips:
[Take] a big issue and [give] people a simpler way to do things that makes their lives easier and better.
The truth is funny--parody a real challenge and take it to the height of exaggeration.
Lighten things up: in volume and tone. Read more of Kathy's suggestions in these two brilliant articles:
7 Ways to Lighten Up Your Marketing and Generate Conversation
Be Indispensable to Customers: Be a Chief Simplification Officer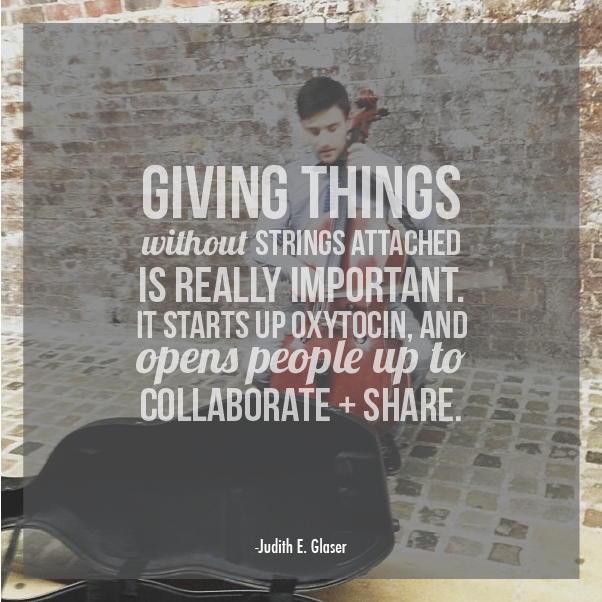 Glaser has seen that people trust easier when you are able to give things away--no strings attached. Make sure you're giving away educational information based on empathetic listening, and then don't expect anything in return. Just keep giving, and people will trust you to a point where they will contact you when they're ready to make a purchase.
Just like you won't always hear feedback that makes you "feel good" from your customers, you might not always be able to give your customers exactly what they want (or think they want). Perhaps there was a miscommunication somewhere down the line. Somehow you have to manage expectations. According to Glaser's research, the best way to do this and maintain trust is to be caring while displaying candor.
She explains that caring is when you take action that says "I care about you" like sending them an article they might be interested in. This shows them that you were thinking of them.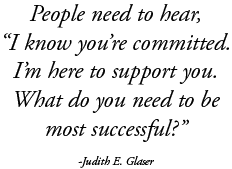 When leaders and companies display candor the brain thrives. Glaser interviewed people who recently left their jobs, and asked them what kind of boss helped them most. The overwhelming response was people appreciated a leader who could be both candid and caring--"it shows they are concerned about my development."
Glaser goes on to say that leaders and companies need to make sure that their employees and customers know that they care about their personal success. They need to see that someone is there to support them in their challenges. People need to hear "I know you're committed. I'm here to support you. What do you need most to be successful?"
3. Build Authenticity With Time
Glaser is teaching leaders and companies how to be human. It takes time to elevate your C-IQ as all relationships take time. The longer you listen, educate and empathize with people, the easier it will be for them to trust you and the oxytocin will open up everyone's brains. Everyone wins. Everyone's successful. Stick to it. It's worth it.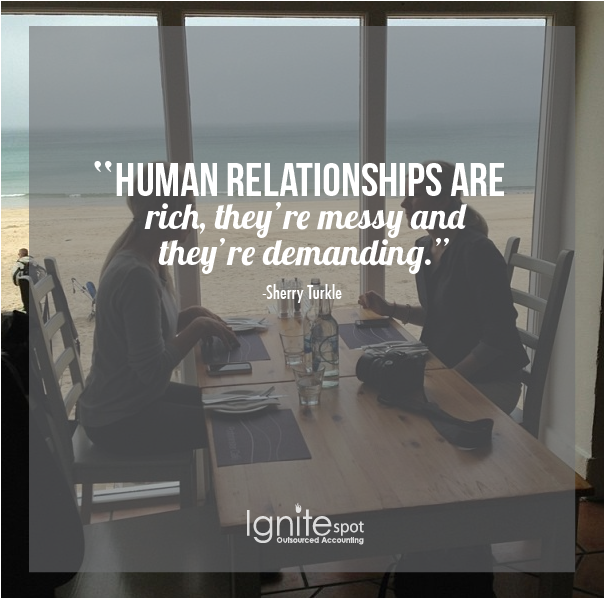 Want to learn more about how to help your customers find success with your company?
Insightful Articles From The Experts That Help Build Authenticity:
"Your 5 Brains: Harness Their Wisdom" Judith E. Glaser
"Is Your Fear of Conflict Shutting Down Your Ability to Communicate?" Judith E. Glaser
"Navigational Listening" Judith E. Glaser
"Influence Is Not a Number" Shonali Burke
"5 Lessons small businesses can learn from Liz Strauss" Shonali Burke