You've heard the same old advice for starting a business again and again: work from home instead of renting office space. Barter your services in exchange for items you need. The laundry list goes on.
But all of those tips are pretty abstract when it comes to the actual nickels and dimes of getting a successful business off the ground. In this post, we'll lay out a real-world, line-by-line budget for starting a business with just $10,000 cash.
Why $10K?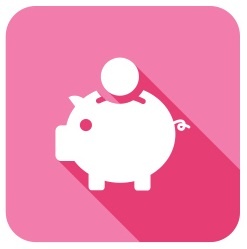 Well, for one, it's relatively easy to get your hands on.
The Small Business Administration provides a special type of loan called a microloan. It's designed for entrepreneurs like you who are seeking a relatively small amount of capital (under $50,000) to be repaid in less than six years.
According to the SBA, the average amount of a microloan is around $13,000 and several thousand are made each year, so you can rest assured you're not the first to make a go of starting a business on a limited budget.
Of course, if you can come up with the cash without borrowing from a lender, that's always the preferred option. If you don't already have the lump sum in savings, you might be surprised how quickly you can scrape it together when you're driven by a goal you're passionate about.
Finally, the $10,000 threshold is a litmus test. If you truly can't come up with a way to get your hands on $10K, you might want to think carefully about whether you're in fact ready to start a business.
The Budget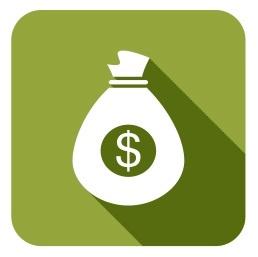 Before we dive in, it's important to understand one simple rule—the proverbial gospel of starting a business on a budget. Every dollar you spend has to generate more than a dollar in return.
Yes, you can invest in infrastructure and services that will have a long-term, lasting effect on the growth of the business. No, you cannot spend money on things like expensive office furniture, a fancy car, catered lunches and other "bells and whistles" that have no impact on your bottom line.
Ready? Let's go!
Marketing: $3,000.
Your goal in the marketing game is to acquire 1,000 true fans who know and love your business.
Why 1,000? Wired Magazine founding executive and digital marketing genius Kevin Kelly has spent years documenting the phenomenon he calls 1,000 True Fans.
His theory, which is widely supported by real-life examples, states that there's no need to become a household name to have a thriving business. In fact, quite the opposite. If you can reach the threshold of 1,000 people who love and support what you do, you're almost certain to succeed.
In Kelly's words, the True Fan will "purchase anything and everything you produce. They will drive 200 miles to see you sing. They have a Google Alert set for your name. They can't wait till you issue your next work."
This is the kind of customer your $3,000 marketing budget should be dedicated to acquiring.
Initial Version of Your Product/Service: $2,000
Your next $2,000 should go to developing a tangible example of what it is your business will sell.
If you're creating a physical product, this should be either a prototype or a professional, well-laid plan for designing the prototype.
If you plan to sell a service, this might include hiring employees, putting together case studies, creating your sales packages, etc.
Professional Branding: $500
We love DIY projects as much as the next guy…except when it comes to creating a killer first impression for your business. This is not a time when you want to pay the neighbor's kid $20 to draw you a logo.
Spend up to $500 to have an experienced designer create your logo and visual branding. We love the digital platforms 99 Designs and Upwork, both of which are great places to find talented, inexpensive designers to work on your logo.
Website: $1,500
In addition to your logo, your website is the very first interaction many consumers will have with your brand. You can't afford not to spend money on it. You should be able to hire the design and development of a great looking site for around $1,500.
Want to give it a go yourself? Platforms like Wix and Shopify allow you to get started building your own business website for under $50/month. Word to the wise: if you're a beginner, you'll save lots of time and frustration by hiring someone to build it for you!
Rainy-day Fund: $3,000
But wait! You're protesting. I need that last $3K!
You're right—you will need it. But in this case, it's only to be used to put out emergency fires and cover new expenses that arise in the pursuit of generating more money.
The key takeaway: Every dollar should be dedicated to getting back more dollars in return and winning your 1,000 true fans.
Real-World Examples
Have you made it this far and still doubt whether it's possible to get your business off the ground with $10K? We knew we'd have a few skeptics.
Below are four very diverse real-world examples (and through our research we discovered many, many more) of successful businesses started for $10,000 or less.
Rise Interactive, a digital marketing agency. The company was started with a $10,000 initial investment the founder won in a competition.
Danielle Moss, a blogger and graphic designer. She launched her design business after working her way through her own blog design and realizing others needed the same service.
Fidarsi Furniture, an online retailer of handcrafted furniture. The company was started with $10,000 its founder won on a lucky roulette bet (we don't recommend this strategy for acquiring your starting capital, but hey, whatever works!).
Nasty Gal, a popular women's clothing brand. Its founder launched the company with the earnings from a few successful listings on EBay.
What business do you plan on launching for under $10,000? Leave your answer in the comments!
For more actionable road maps to getting your business off the ground successfully, subscribe to our YouTube channel.
Additional Resources
Wacth as Pat Flynn of Smart Passive Income discusses building a lucrative business with no money.
Check our our recent post called How to Start a Business When You're Scared