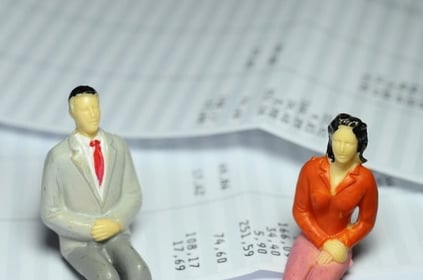 Business owners are always extremely busy people. Chances are, they have multiple responsibilities that they must organize on a daily basis. All this responsibility can definitely take a toll on a business, especially if the business owner is attempting to take care of bookkeeping services on their own as well.
One of the common practices in business is to hire an accountant or bookkeeper to take care of bookkeeping services. However, this is expensive and not all businesses can afford to do this. A solution that has helped many businesses is online bookkeeping.
Here are 5 benefits to consider:
Productivity
Keeping track of paperwork can be a challenge in any business. It is also something that is time-consuming and tedious. Paperwork is also something that can quickly become the focus of business owners and employees, making it a huge distraction. When more focus is placed on paperwork than the day-to-day functions of the company, productivity will naturally go down. However, by having a more efficient way of handling paperwork, through online services, productivity will increase quickly.
More Information
All business owners could use more information about their company. The benefit with this is that business owners will have access to more data than ever before. Trends, such as losses and profits, will be easier to track with online software. Reports can easily be generated that will help keep business owners aware of what is going on in their business and the areas that may require improvements.
User Friendly
A fantastic benefit to online bookkeeping is that there is an unlimited amount of information available to help make using the software easier. This is especially helpful for business owners who are unfamiliar with the ins and outs of bookkeeping. The great thing about this is that users of these types of services will not be forced to learn more about the advanced aspects of bookkeeping. Instead, they will be able to rely on the knowledge of the system and spend their focus in other areas.
Mobility
The world today is completely mobile and many business leaders and owners are finding it necessary to have access to their information while away from the office. With this type of system, it is simple to access invoices, financial information and other types of data from just about anywhere. This can be a huge benefit to business owners who travel or have meetings away from the office where access to this type of information is important.
Faster Invoicing
Most businesses regularly deal with invoices and must send them out to customers and clients. This is one of the most important areas of any business. Completing these tasks in a timely and efficient manner is crucial to the success of the business. While this can also be a time-consuming task, businesses are learning that using online bookkeeping helps them to complete invoicing needs quickly and efficiently. This allows the business to receive payment from customers faster, which can allow for further growth of the company.
Every business must take time to complete bookkeeping functions. However, these functions don't always need to require an enormous amount of time and resources in order to complete them properly. By relying on online bookkeeping, companies are able to focus more on filling the needs of their customers and putting less emphasis on paperwork.
Finding the best online bookkeeping services can be a challenge because of the many options that are available. However, by choosing a company that specializes in these important areas, you will be able to find great benefit while saving time and money. Contact us to learn more about the services that we offer and how they can benefit you and your company.