If you think outsourced accounting services might be the way to go for your company, but you're not sure if it's the right move, this post will help. I'm going to lay it all out there for you: The good—the bad—and the ugly.
We're going to talk about current prices, trends, and technologies as well as all the pros and cons of working with a virtual accounting firm.
Let's get started.

What do outsourced accounting services cost?
It's a great question, and it's the one everyone is asking. There are really two different strategies at play here: Basic and full-service.
You can can go with the basic data entry service which will reconcile your bank accounts and credit cards, or you can go with a more extensive approach, which is to work with a team that takes care of almost everything.
With a more comprehensive service, you would expect to have a team that invoices your customers, codes costs to different projects, offers business advisory services, and more.
Basic services : $100 to $1,000 a month
Firms that fall under the basic service category:
Bench: (Visit Website) Bench is a great company that offers a very affordable service when it comes to the basics. They are working hard to capture the small bookkeeping arena, and have garnered a lot of support and investment dollars to help them grow.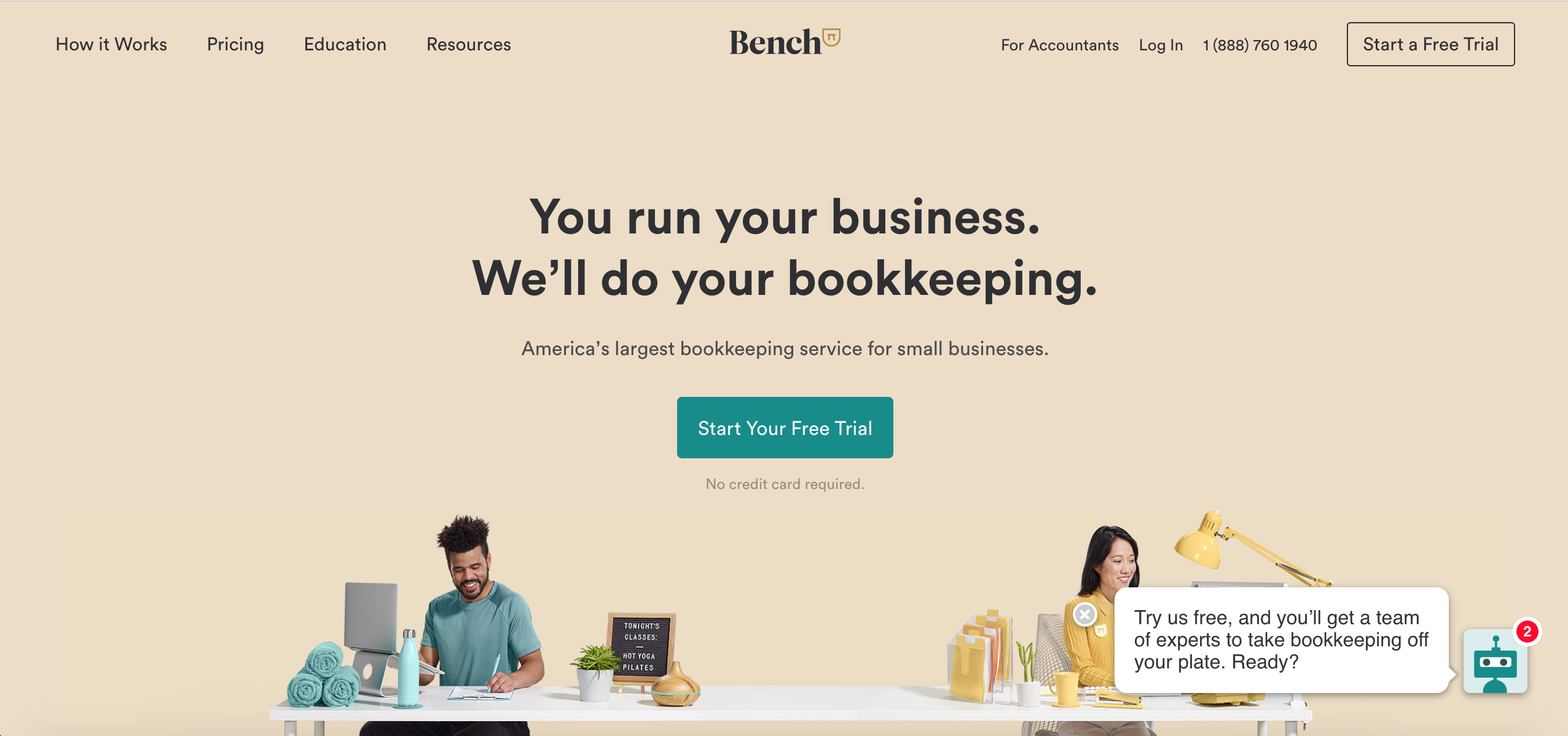 BotKeeper: (Visit Website) Botkeeper is a combination of AI, automated intelligence, and human bookkeepers working together to provide you with data entry and reconciliation. They provide a monthly close as well, at a competitive price.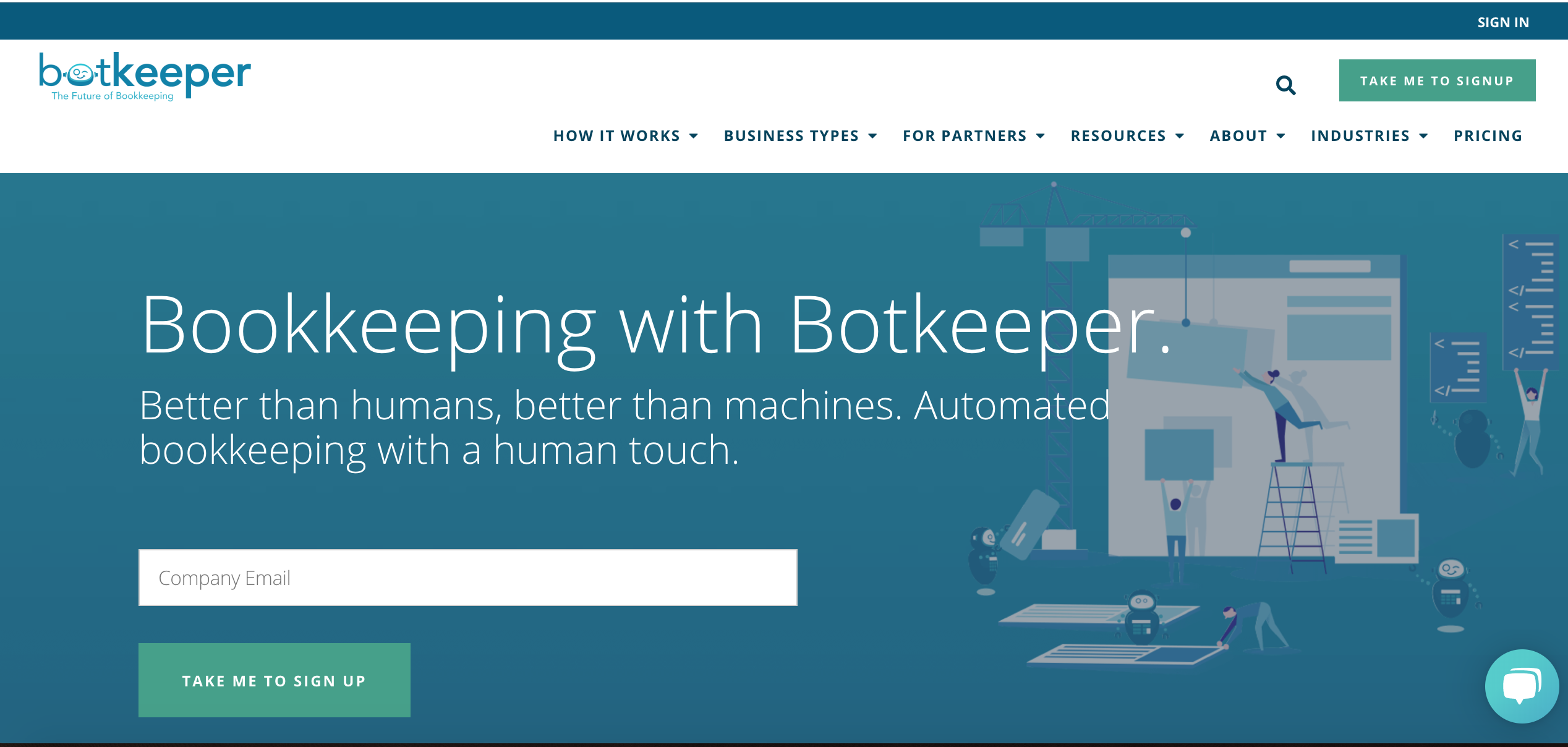 Comprehensive Services: $1,000 to $10,000
It's a wide range, I know. But it depends on a lot of factors including the size of your company, the level and complexity of your transactions, and the communication needs of your company.

Remember that you are trying to replace an in-house team of employees with this option. So, although this price range might seem high, it's more affordable that employees and you're getting a team of professionals to support you.

It should also be said that prices could exceed the $10,000 range that I mentioned above. I have seen it happen, but not very often.

Firms that fall under the comprehensive service category:

Ignite Spot Accounting: (Visit Website) This is us. We have been in business since 2008, support hundreds of companies across America, and offer a full suite of services. We offer a complete accounting package from invoicing your customers and paying your bills, to helping you with business planning, cashflow forecasting, and tax planning.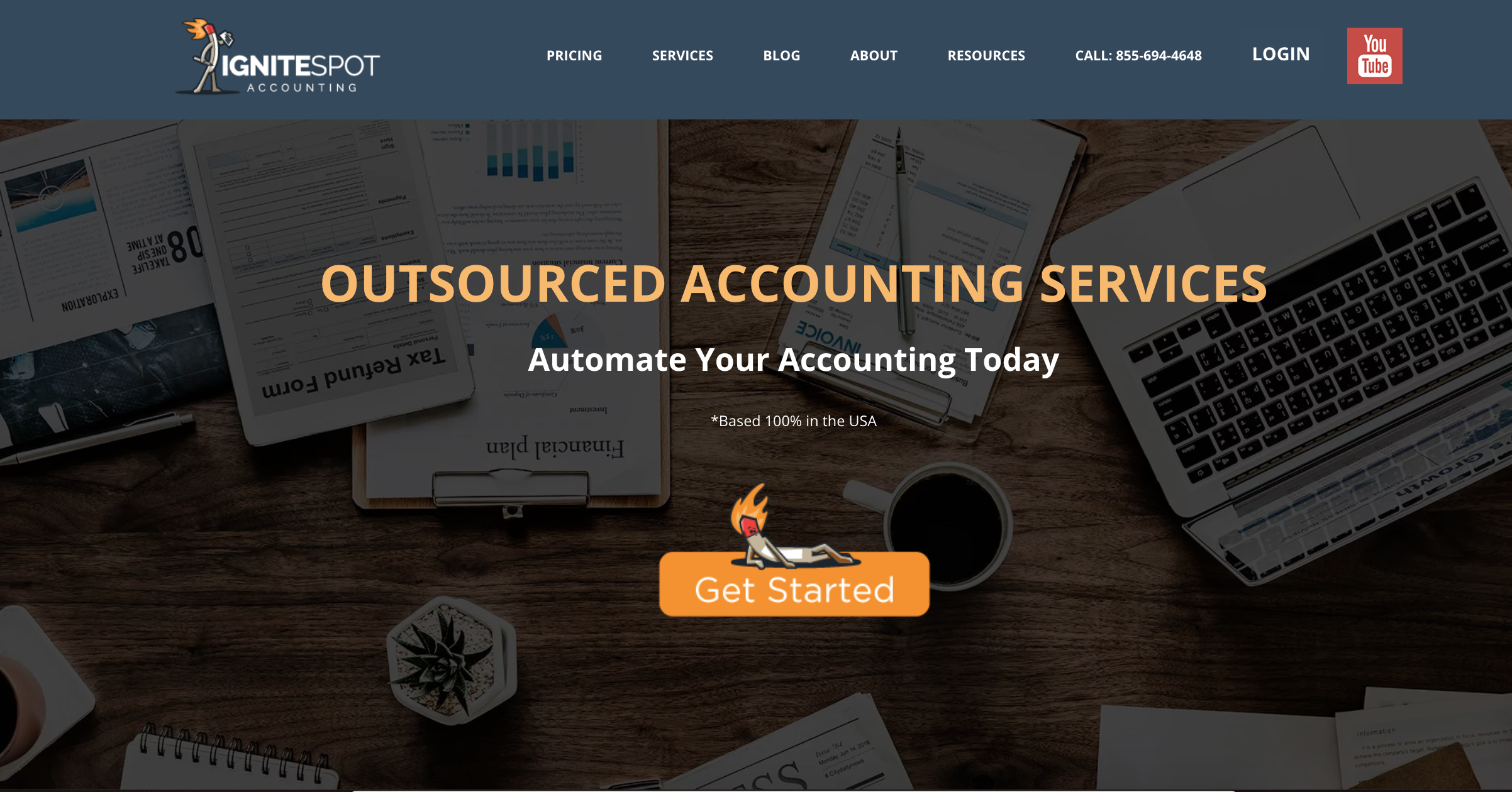 Growth Force: (Visit Website) This company offers strong accounting and controller services, but they do not currently offer CPA or CFO services. Instead, they work with affiliate partnerships to compelte a full service offering.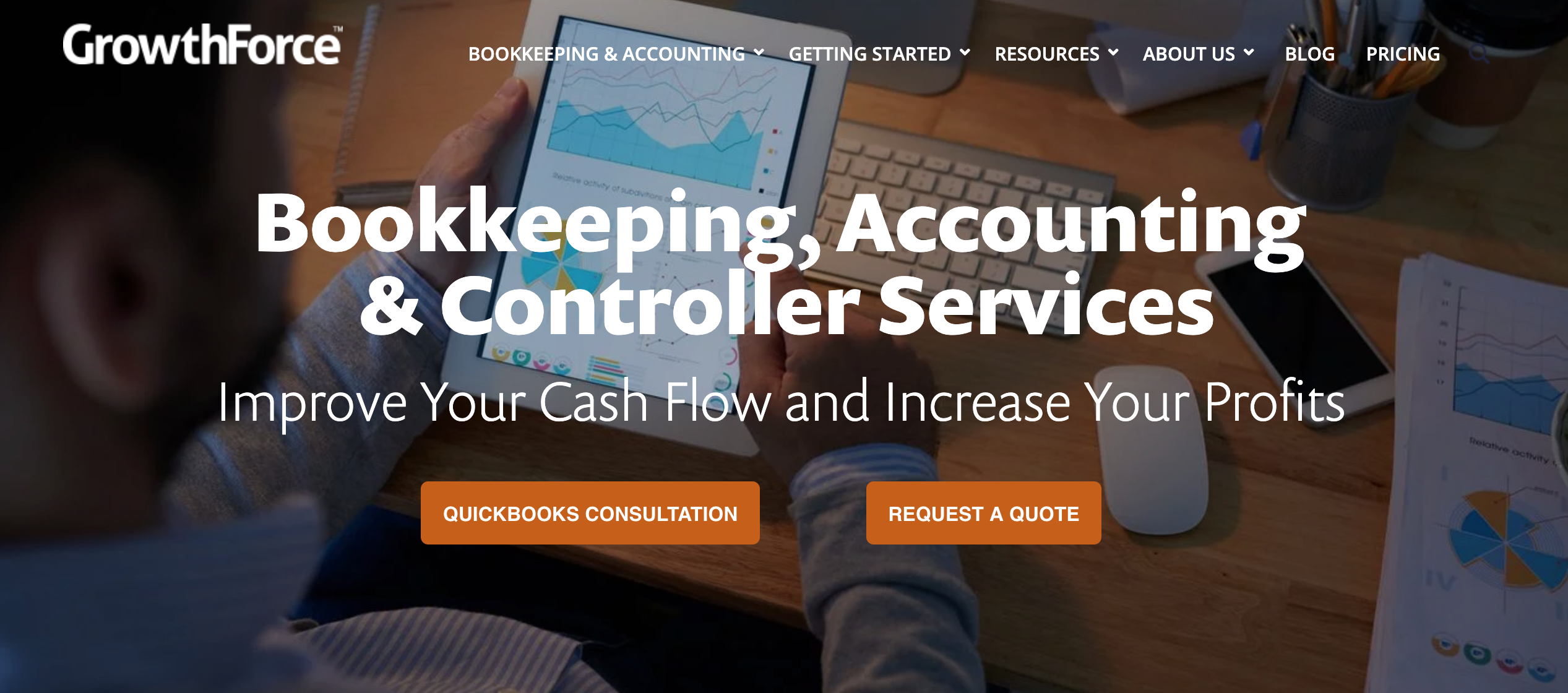 Accounting Department: (Visit Website) This firm has been around since 2004 and offers accounting and controller services. Like GrowthForce, this firm does not offer CPA or CFO services, so you will need to supply that relationship separately. They have a strong accounting playbook that can support your company, but if you want flexibility outside of that playbook, they do not offer additional options.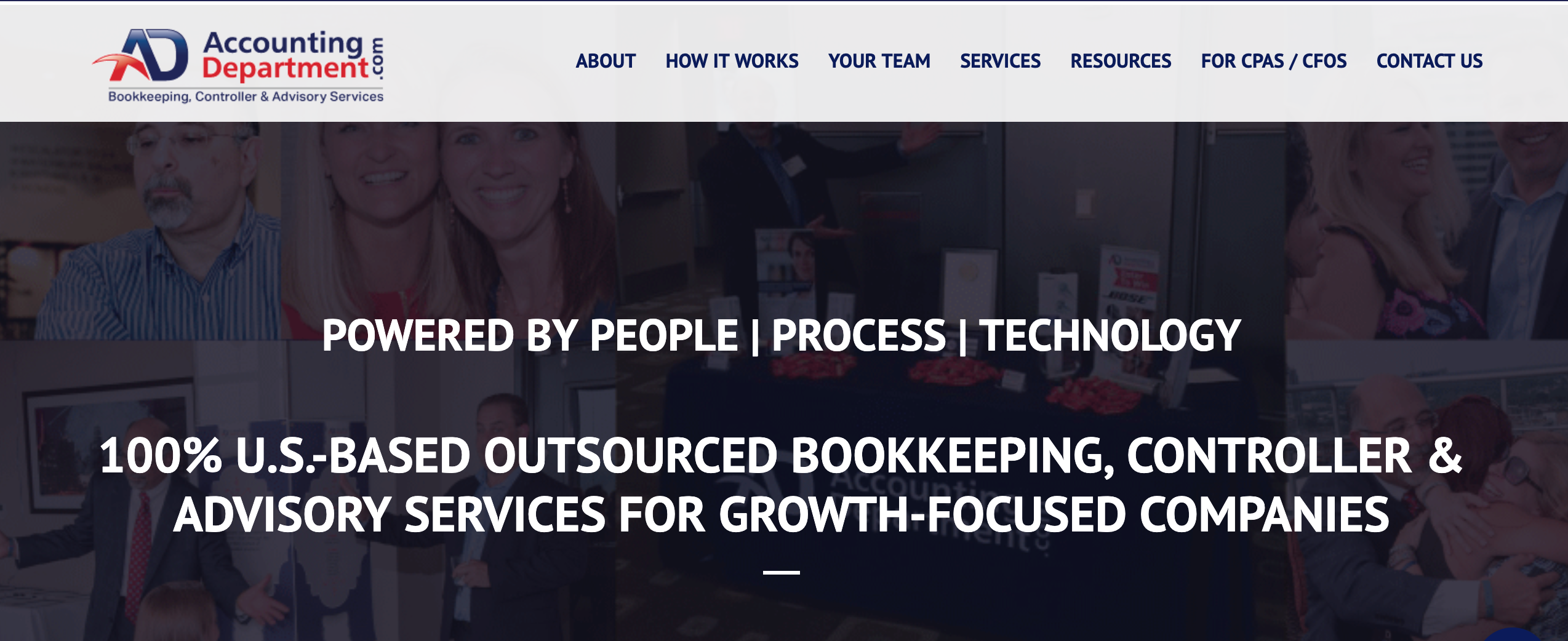 What are the trends in outsourced accounting services right now?
There are lots of accountants leaving their firms to start their own virtual gigs. You need to decide if you want to work with someone that's operating out of their living room, or if you want to work with an established team. There are pros and cons to both.
The living room accountant
Pros:
Cheap
Usually more responsive after hours
One-on-one service until the professional gets too many clients
Cons:
Lack of resources
Has to wear many hats and juggle all the responsibilities of running a business
Security of your data and sensitive financial documents
The Established Firm
Pros:
If the firm has been around a long time, you'll have expertise and automation
Partnerships with vendors to improve your accounting platform
Vetted, trained, and certified staff
Sufficient insurance policies to protect you
Brand awareness and reviews online that you can research
Security measures to protect you and your company
Systems and processes in place to provide accurate accounting and reporting
Cons:
Higher price tag
May not be available after business hours
May feel less personable depending on company culture
Another thing to consider is the use of software. So many companies are developing solutions to make the world of outsourced accounting services more viable and feasible for even the largest of businesses. For example, at Ignite Spot, we've supported businesses as large as 180 million in annual revenues with locations all throughout the United States.
How to Choose the Right Outsourced Accounting Service Provider
There's a lot to think about when you're vetting a firm. Take some time to look at your company's goals. Are you simply trying to get your books done so that you can file taxes, or are you looking for the kinds of reports and and advice that will grow your company? Here are a few questions that you could ask:
Do you have long-term contracts?
What software do you use?
Do you require that my business use specific software packages like QuickBooks?
Do you lock me into an accounting software or specific playbook of procedures?
Do you bill hourly or on retainer?
Are your staff all in the United States or are they international?
What are your business hours and when can I call you?
How do I communicate with you? Is it by phone, email, or chat?
How do I get documents to your firm?
How much time do you require from me each month?
What do you charge to clean up my books if they're behind when I start?
How do you assign staff to my account? Will I always work with the same person?
What certifications and education do you require of your staff?
What is your staff turn over rate?
What happens if the accountant you assign to my company gets sick or is unable to work?
How do I pay you? Is it invoiced, or do you draft my bank account?
What are your hourly rates if there is a project down the road?
Do you offer advisory services like CFO and tax to help me grow my company?
I hope this helps as you start on your quest to find the best possible outsourced accounting service for your company. There are a lot of options out there, so it can feel overwhelming to find the right fit. Once you know your budget, and you ask the right questions, you'll be well on your way to creating a profitable and efficient accounting relationship.