We scour the Internet every week looking for the very best content for our readers that will help them develop profitable habits--and we're not just talking about money. We try to share world wide web wisdom that will help you get profitable emotionally, mentally and personally.
The goal? Find everything we can to help you build a profitable business that will change the world, and your sphere of influence. As we dig, we inevitably run across video, pictures or blog posts that are life-changing.
Each Tuesday, we give out awards to our favorites.
This week's winner is...
Westons Barbershop
This little barbershop has thought about every little detail: every comb, towel, razor and mirror. They know how every inch of their shop will contribute to their clients' experience, and will help them feel like they're getting a quality service. Plus, that pool table keeps clients hanging out and creating an authentic community where people enjoy gathering and bringing in their friends. Take time to think about the details that will help your customers, and keep them hanging around.
---
And the Runners-Up Are:
#1 - Mark Suster : Why We're Looking to Fund Stuff With More Meaning
Mark Suster is a two-time entrepreneur turned venture capitalist. In this article, Suster is adamant that investors need to fund things that nobody else is--if you're funding what everyone else is funding then chances are that your investments are meaningful or innovative enough to really be successful. Read the full article here.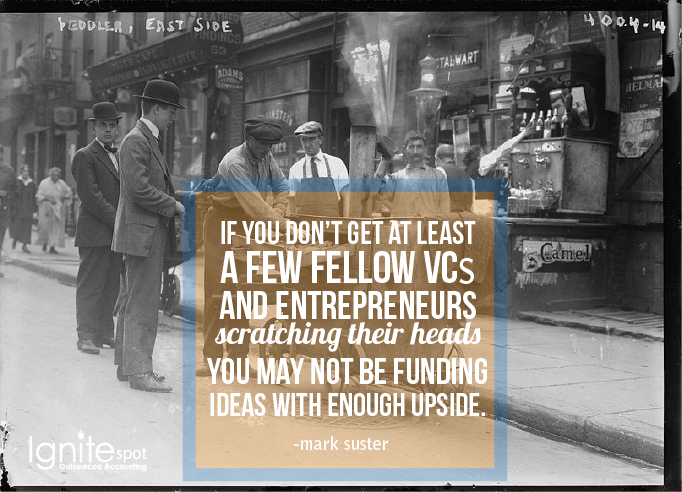 #2 - Chris
Guillebeau : The Happines of Pursuit
Chris shares the value of going on an adventure to find your calling--his adventure was going to every country in the world. As entrepreneurs, the startup phase can be the most exciting as you put your dreams down on paper and things start happening. But, as things get going and you get lost in the overwhelming mundane tasks. This interview is a great reminder that what you started has real meaning, and that you're on a journey that will be deeply satisfying for you and your customers.
#3 - USAID : Incubating Startups To Tackle Poverty
So maybe your company isn't directly attacking poverty, but you are providing people with a service/product that will help them help themselves and others. This article is a good reminder that doing meaningful things in business isn't just about doing good--it's financially sustainable. Your bottom line does not have to be in competition with meaningful endeavors.