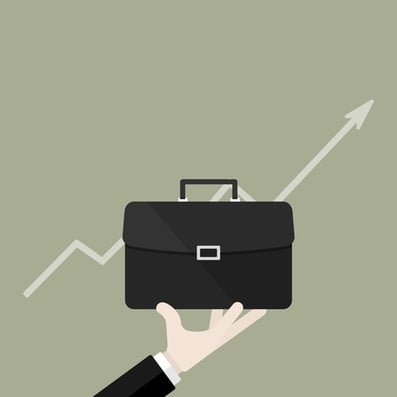 Staying competitive in today's world is tough; staying profitable is even tougher. The Internet has established the whole world as "Main Street" and competition from local, national and international suppliers has created corporate tension unlike any ever seen before. Reducing costs while maintaining excellent products and services should be the strategy behind every corporate goal. The big trick: reducing costs wisely so as not to erode product or service quality.
Outsourcing any aspect of corporate activity can successfully reduce costs, depending on the nature of the activity and its integrity to the entire product or service. According to Forbes magazine, one business function that is particularly appropriate for the outsourcing process is financial management.
Cost Efficient Benefits of Outsourcing Financial Management
Human Resources:
Human resources are often the biggest entry on the books. Wages, salaries, taxes, benefits, paid holidays and other employee related events all cost money that may be better used in Research and Development or marketing. One study reported that an employee can cost as much as 57% of their stated wage, based on company-paid additions – benefits, sick days, etc. If that person is a bookkeeper, their cost to the company may easily exceed their value to the company.
Bundled Services:
To achieve even better efficiencies, related functions can also be ganged together with basic bookkeeping processes like payroll, accounts payable and accounts receivable. According to Ovum Research, the majority of survey respondents from 150 large US, UK and Canadian companies believe that outsourcing finances and accounting is a chief driver for improving overall corporate efficiency. These giants access specialized accounting knowledge to provide insight and guidance through their budgeting, forecasting and auditing processes.
Systems Standardization:
Streamlined accounting practices can speed up other business functions, reducing time-delay and decision-making costs. Objective analysis of trends revealed in the numbers can provide benchmarks and baseline financial processes to inform future planning, regulatory compliance and quality control.
Improved Corporate Focus:
Before we talk about corporate focus, I think we should watch and learn from the masters. Their ability Jim and Dwitght's ability to focus at work is inspiring.
Especially for smaller firms, outsourcing financial processes can relieve executives to focus on the business of the business – product and service quality, customer relations, manufacturing costs, etc. Neglect of any of these critical business functions can erode company reputation and cause the loss of valuable customers. And if the executive isn't a financial person in the first place (which is probable in the vast majority of small businesses), it is likely that they are not the best person for that role anyway.
Securing High-Quality Outsourced Financial Services:
When planning to outsource any financial service, corporate leadership should contemplate a plan that includes an appropriate budget for the service; the scope of services they are expecting, and the goals they hope to achieve through the process. To clarify these factors, a review of the role of existing corporate circumstances is helpful:
Resources:
An in-house executive should be the nexus between the business and its new financial services supplier. This person should understand both the business itself, as well as fundamental accounting processes. Current technology will also be a plus. Cloud computing offers an almost limitless array of software and server platforms: existing technology should be able to access those technologies easily. Security, customer access and data analytics will enhance the entire project.
Service Philosophy:
The success of the project can depend on how the services will be provided. There are two options. Either 1) the supplier can come into the office on a regular basis to review books, accounts, etc., or 2) the subject financial projects can be accessed at their location for off-site activity.
The former option may result in a more enmeshed configuration of business and supplier; the latter option may not provide the depth of analysis or activity desired. The choice of one or the other will be determined by the company and the nature of its leadership team.
Flexibility:
Businesses run "on the go". Every day brings new successes, challenges and opportunities. Having quick access to comprehensive financial data can reduce delays in decision making and improve product and service quality through immediate response times. A financial service that is accessible when needed can provide invaluable support for every business decision.
Financial management is the most critical element of every business structure, regardless of its size. Outsourcing that function to a qualified financial services professional will reduce costs, improve processes and increase profitability. Unless your executives are financial professionals themselves, contact us to learn how your company can improve all its elements through the services of qualified, outsourced financial professionals.