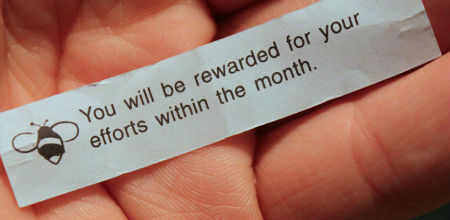 How do you reward customers?
After working with small businesses for many years, and being a small business owner myself, I've heard and experienced all kinds of issues only owners can understand. One problem in particular is increasing customer loyalty and implementing loyalty incentive programs. I get the same response from just about every owner, and that's that loyalty programs always sound good, but when put to the test are rarely used or even remembered.
The tech world's solution to this problem comes in the form of a few apps, one of them being LoyalBlocks. As an owner who's truly interested in maintaining customer satisfaction, I had to look into it a bit more.
LoyalBlocks is a loyalty marketing application designed to make it easier for small business owners to keep track of their program and customers. The ultimate goal is to increase repeat customers and your overall customer base by providing easily accessible incentives through smart phones and tablets.
Here's Loyal Blocks Promotional Video to give you a sense of what they do:
Sounds awesome, right? After digging around and researching a bit I found that, like any program, it's got its pros and cons for both owner and customer…
Owner Pros
Specialized campaigns to target slower times of the day and even week
Additional customer engagement and marketing through its social media share features
Saves customer data to email special savings on birthdays and anniversaries, or discounts based on previous purchases
Attracts new customers by making itself available to anyone in the zip code and giving you the chance to offer deals for first-time customers
Owner Cons
Convincing your customers to download an app that so few businesses are using right now
Requires a base station in the form of an Android tablet or smartphone, so that additional purchase will cost you
Charges the owner per loyalty member, so even if someone isn't a customer you have to pay for them regardless
Now lets look at this thing from the customers point of view.
Customer Pros
No need to remember your punch card or to even open the app—Its technology acknowledges when you walk in the door so it does all the work for you
It actually feels like a reward rather than a burden because you don't lose it or feel obligated to dig through your wallet for it
Saving your purchase information makes it easier to look up the same item and even receive discounts on that product in the future
Finding new restaurants, shops, and services is easy because it's lists every business relative to your zip code
Customer Cons
The app itself seems to have some problems in terms of draining the battery, shutting down automatically, and user-friendliness in general
Customers found it often checks you in before you're near the store, so they get acknowledged at places even when they're walking by
It doesn't have a whole lot of businesses on board yet, so customers don't see the value in downloading it for one product or service alone
All in all I found LoyalBlocks to be a great springboard to increasing customer loyalty. I think that once they collect more business participants and offer more value to customers, the ball will really start rolling. Have any of you small business owners toyed with different loyalty programs, LoyalBlocks, or similar apps? I'd love to hear what other suggestions are out there!
Interested in getting more articles like this one?
See what you get when you subscribe to our blog.