Accounts Receivable for Advertising Agencies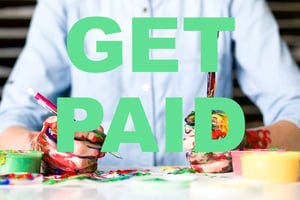 If you own an advertising agency, then you likely understand the importance of freeing up cash flow to keep your operations going and to drive future growth. However, achieving this goal requires optimizing your accounts receivable strategy so you can invoice faster and more accurately. Getting paid is just one part of the entire strategy when it comes to accounting for advertising agencies, but it's crucial to get right. Let's look at some quick tips to get your AR headed in the right direction.
Automate the Invoicing Process
Regardless of the size of your agency, receiving on-time payments from your clients is vital to maintaining healthy cash flows.
If you're still manually processing invoicing, it can hurt your cash flow in the following ways:
Many clients issue their payments in large batches. This means that if your invoice is sent late, you may miss their cycle.
Clients can accumulate enormous charges, especially if they have hired you for several projects at the same time. Invoicing frequently generates smaller invoices that are much more likely to be paid sooner.
Consistent invoicing tells your clients that you're professional and that you mean business. As a rule of thumb, begin invoicing around the same date each month so your clients will come to expect it.
One excellent way to reduce your billing cycle and free up more cash flow is to switch to an automated invoicing system such as QuickBooks Online. This popular accounting software allows you to generate and manage invoices from anywhere.
Overall, remember that the faster you can invoice, the quicker you can get paid.
Pro-Tip: Ensure that data is being entered correctly in your project management system so that your invoices will be as accurate as possible.
Evaluate Payment Terms and Enforce Penalties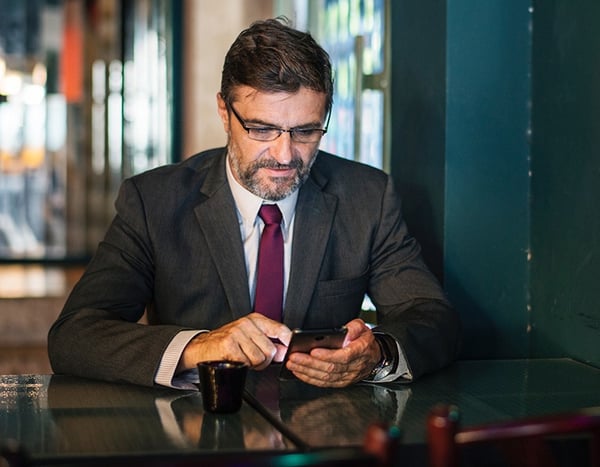 Don't wait until you experience a cash flow crisis to create terms that everyone should stick to across the agency.
Here are a few things you can do right now to get ahead of a crisis:
Shorten payment terms to net 30 instead of net 60 -- meaning payment is expected 30 days from the invoice date.
Charge a late fee for clients who miss this due date (this is usually a percentage of the original invoice amount).
Offer an incentive for early payment e.g. 2/10 n30 offers a 2% discount for invoices settled within 10 days; otherwise the full amount is due in 30 days. While this creates an incentive for clients to pay faster, it doesn't always make good financial sense for your agency (since it impacts revenue). Your accountant can provide advice on whether or not this is a wise move.
Ensure that payment terms are clearly communicated when each invoice is sent to a client.
Offer More Payment Methods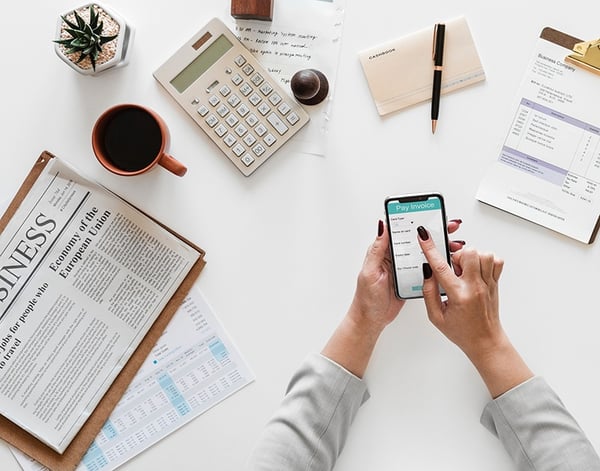 Expanding the list of payment options is another way to encourage your clients to settle their invoices much more quickly. More companies are moving away from checks in favor of credit card payments and other platforms such as PayPal or Stripe. However, it's important to understand the costs of each option before offering every single payment option out there.
For instance, a credit card transaction might cost you 3% of the invoice amount, whereas an ACH draft will typically be done for a flat fee, for instance $0.55. This means that the bigger invoice, the more financial sense it makes to take an automatic bank draft rather than a credit card payment. At the same time, you don't want to encourage slow payment by not offering the payment option your client prefers. Figuring out the right point of contact in your client's Accounts Payable department can provide you with insight as to the client's ideal method of payment.
Pro Tip: Set up a merchant account with QuickBooks so you can get paid quicker. The credit card or bank transfer option will appear at the top of each invoice delivered making it easier than ever for customers to send payment. [Note: There is an extra cost for deploying this QuickBooks feature.]
Review and Analyze Pricing Structure
AR can also inform decisions around pricing structure. For example, if clients who purchase certain services end up being lower margin clients, it may be time to increase prices.
In addition, more agencies are switching to subscription-based pricing models over project-based or hourly rates, in order to help improve stability in terms of cash inflows. By charging the same fee month after month, clients will be more likely to automate their payments, especially if you are able to offer the options described above (i.e. credit card, ACH bank drafts, etc.)
Send Invoice Reminders to Clients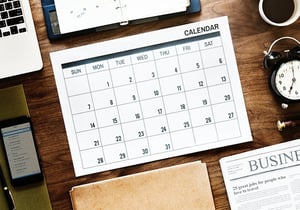 Even if you are proactive and implement the best practices described above, there are some clients who are always late with their payments. Again, this is where a good invoicing system can save you time. QuickBooks Online now has the ability to send a reminder for a past due invoice directly from the platform, with your own customized default message.
Create a Process Flow for Escalations
If you plan to handle collections in-house, here are some best practices to keep in mind:
Determine the criteria that triggers an escalation. This may be time-based e.g. invoices that are 90 days past due or determined once an account balance exceeds a predetermined dollar amount.
Define roles for handling escalations. For example, determine who is authorized to change credit terms.
Document all activities and communication in a centralized location.
Identify tools for dispute resolution.
Don't Be Afraid to Severe Ties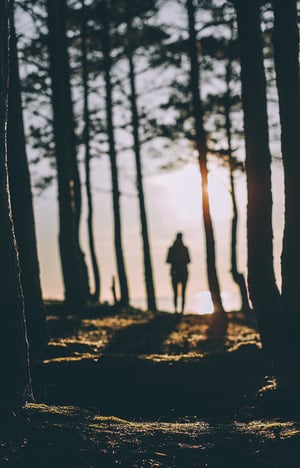 If you're spending more time on collections than you are on billable work, then it's probably time to find better clients. If a client is frequently behind on payments and only accounts for a small percentage of your agency revenue, then it's an easy decision to part ways. However, if it's your biggest client, then you might need to seek the advice of your accounting service.
Final Thoughts on Improving Receivables
Accounting is not your core business. And even with automation and implementing these best practices for a robust accounts receivable system, you'll still need to devote a considerable amount of time to ensure the processes are managed well.
Photo by Siim Lukka on Unsplash