As you've probably already learned, trying to do it all will be the death of your business. As an entrepreneur, it's up to you to identify that one golden thing you do best, then delegate or outsource the rest.
Where to begin? We've got the scoop. Here are six common and easily-outsourced tasks that will help you run things more efficiently and do your job better, without dedicating 24 hours a day to your work.
Marketing
The ocean known as marketing is vast and deep. There's advertising, social media, promotional campaigns, partnerships, the list goes on. You could easily spend 40 hours of your week solely on marketing—but then how would the rest of your job get done?
Marketing is a great area of your business to outsource to a specialized individual or firm. By working with a marketing agency, you'll get access to the same expertise they've used to run campaigns for major companies at a fraction of the cost. If you work with a freelancer, you'll have all the benefits of a dedicated marketing team member at a much lower cost than the salary of a full-time marketing director.
Outsourcing your marketing allows you to cover a multitude of different channels without spreading yourself too thin. Where you alone may only be able to keep up with Facebook and Instagram, for example, outsourcing some or all of your marketing might allow you to have a presence on Facebook, Instagram, Twitter, Pinterest and Snapchat and more, all under an aligned strategy.
Bookkeeping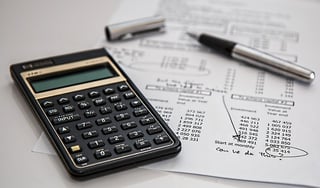 One area of your business where you definitely don't want to wing it is your finances. Taking advantage of online bookkeeping services is the perfect solution for maintaining balanced books without spending a fortune. Ignite Spot's services, for example, are on average 60% lower than the cost of maintaining a dedicated internal accounting staff.
When you work with an outsourced accounting firm you'll pay one flat monthly fee that covers all of your services, which might include not just bookkeeping, but taxes, accounting system development and CFO coaching as well.
While you may be perfectly capable of managing your own books and making sure the bills are paid each month, an outsourced accountant can help take your business to the next level financially. They'll help you identify areas for improvement where your bottom line can grow and point out problem spots that may be costing you cash without you even realizing it.
Web Maintenance
Dealing with the technical side of our website is probably our least favorite part of running a business. Sure, it's easy to go in and publish a blog post or swap out photos, but what about when your site flat-out crashes and you have no idea why?
Unless you were a coder in a previous life, we strongly recommend working with a qualified web development maintenance team from the moment you launch your business. In fact, it's one of the few expenses we actually consider essential when launching a business (read the full list of those here).
As you determine the specific scope of web maintenance services your business needs, here are a few essential things to make sure are included when selecting a provider:
Familiarity with all of the platforms involved in running your site (Wordpress, Shopify, Magento, etc.)
Routine website maintenance (i.e. ensuring all plugins are kept up-to-date)
X number of website changes per month (adding new site pages, tweaking the design, etc.)
On-demand troubleshooting for unexpected site problems
Freelancers are a great option for outsourcing your website maintenance; we've had great luck finding qualified people using the freelance hiring platform Upwork. Just be sure to discuss in detail the scope of work and cost (monthly versus hourly, payment frequency, etc.) before any work begins.
HR
When you think of human resources, you might envision feel-good chats with your employees where you counsel and coach them to be the best they can be at their jobs.
In reality, if you manage your HR internally benefits administration, hiring and firing will eat up the majority of your time, leaving little room for much else in the way of employee face time.
Outsourcing your human resources needs (at least the administrative parts) can free up more of your time for the HR stuff that really matters: helping ensure your employees are happy, engaged and challenged in their positions.
According to the Society of Human Resource Managers, the top five HR tasks companies outsource are 401(k) administration, employee assistance/counseling, retirement planning, pensions and temporary staffing. The Outsourcing Institute reports that companies that outsource their HR needs see an estimated cost savings of at least 9%.
Not sure who to trust when outsourcing your HR? Business News Daily has a handy chart with recommendations based on your company's specific needs.
Customer Service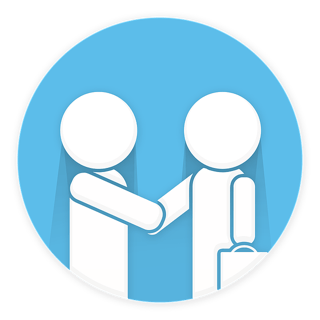 Do you like answering calls from upset customers? No? Neither do we. An outsourced customer service team can eliminate this headache while also ensuring your customers receive top-notch, attentive service, every time they call (or email, or Tweet…).
For technology and retail businesses, we like Support Ninja because it can serve as both a 24/7 call center and a virtual help desk.
Another option to better manage your company's customer service is to take measures to reduce the volume of customer service inquiries in the first place. A customer service consulting firm can help you do this by building more effective resources for customers to help themselves, like an FAQ page, videos, interactive tutorials and more.
Office Administration
We saved office administration for last because it's probably the easiest task of all to outsource, especially if you're a solopreneur.
An outsourced office assistant or virtual assistant can help you tackle the mundane tasks that end up eating hours of your time each week: answering calls and emails, qualifying potential new clients, managing your calendar and more.
To make sure an administrative assistant is going to be a good fit for your company, try starting slow by delegating just one or two hours of work per week to them. If things go well you can build from there, delegating more work each month.
What services do you outsource in your business?
Have you subscribed to the Profitable Entrepreneur? Don't miss out on our weekly posts on finances, team management and more!
Additional Resources
Where NOT To Waste Cash When Starting a Business