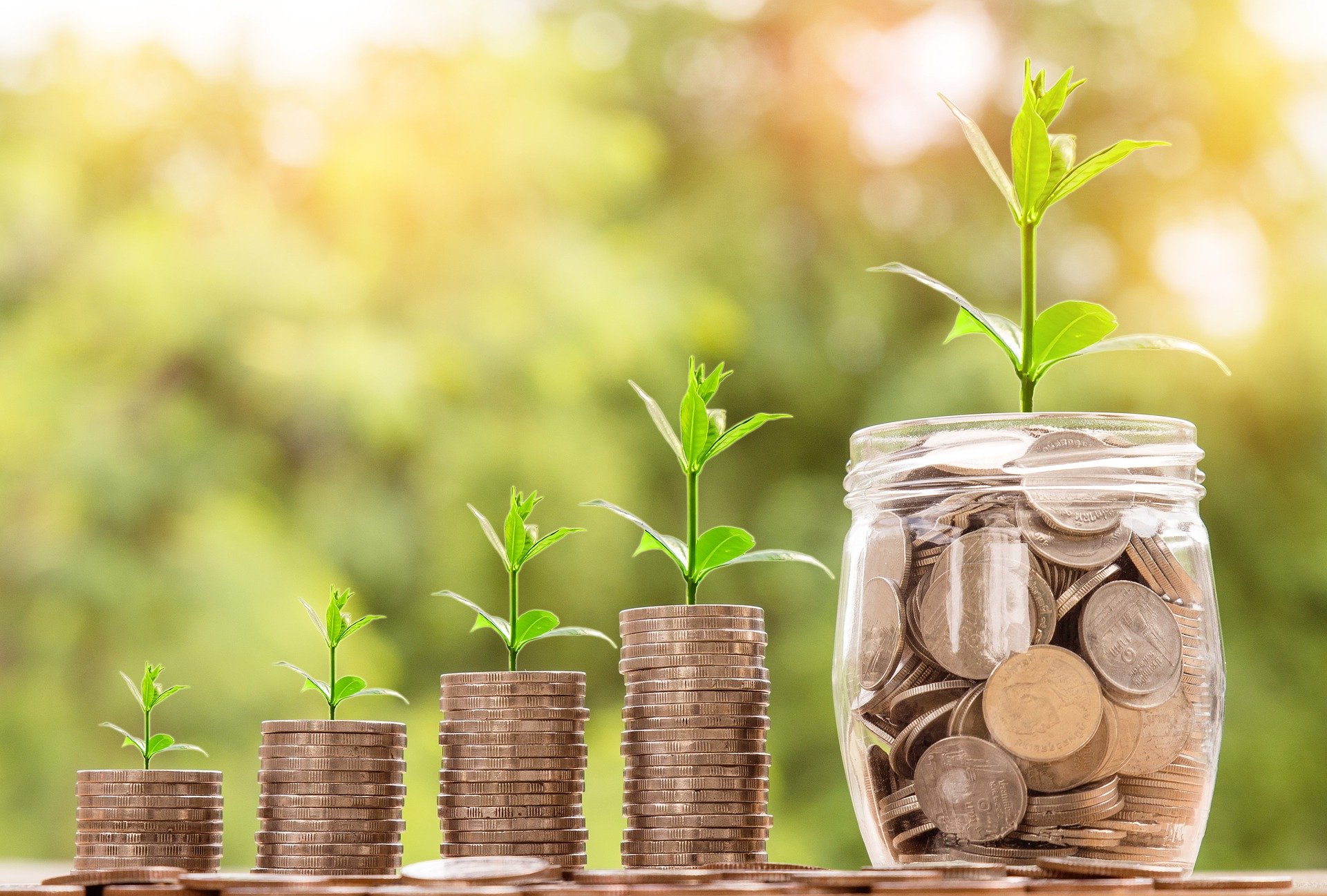 Whether you want to take your growing business to the next level or you've hit a financial plateau and need to break out of it, you're reading this because you want to increase your profits.
Making a positive change to your income statement means making changes within your business; the key lies in finding the change that will move the revenue needle for you.
We tapped our network of entrepreneurs to learn the best tactics from real business owners for making more money. From outward-facing initiatives like marketing strategies to internal ones like employee training programs, here are the changes that worked for them.
1. Invest In Sales Training
It's obvious that more sales = more revenue, but sometimes we're so focused on the customer that we forget how much our own team plays a role in the success of the sale.
Shawn Breyer of Breyer Home Buyers recognized this and decided to enroll his entire sales team in a training course. Then, he followed it up with consistent practice.
"We have daily one-hour meetings with the team where we rotate through the same content, practice it, and role play," Breyer says. "We found that being consistent with our training and the material made our sales numbers grow tremendously."
Previously, Breyer's team was closing around three deals per month at an average earning of $13,721. After seven months of this daily sales training, his team is now averaging seven deals per month at $19,367.
"We didn't increase our marketing. We are just able to convert more prospects into appointments and turn more appointments into deals."
2. Combine SEO And Content Marketing
Sometimes you have to look at what's already working to decide where to focus more of your efforts.
When CEO Shaan Patel of test preparation company Prep Expert examined where his revenue generating traffic was coming from, he found that 75% of it was coming from organic search. He zeroed in on a tight combination of search engine optimization and content marketing to further take advantage of organic search traffic.
"By focusing our lead generation strategy specifically on content marketing via our weekly webinar marketing funnel (comprised of blog posts, targeted social media spends, and the webinar itself), our overall organic search traffic grew by 10% year over year," Patel says.
As a result, the company was able to dial back its paid search spend by 5%.
"As a result, we were able to reallocate that funding into other business areas including staff and resources. Furthermore, profits increased by a 10% minimum quarter-by-quarter compared to last year."
3. Don't Neglect Old-Fashioned Relationships

Faizun Kamal runs her own franchise consulting business. Despite living in the age of technology, Kamal still swears by so-called "old-fashioned" approaches to relation-building to grow her profits.
"For the first year of my business, I relentlessly seeded by nurturing relationships with individuals/ organizations that I wanted to work with," Kamal says. "I met face-to-face and offered help before I ever asked for anything. Two years later, these seeds have matured into plants that now yield me much harvest. My clients, overwhelmingly, now come from word-of-mouth referrals from these organizations."
This strategy allowed Kamal to grow her profits by 78% year over year.
"I owe much of my success to this very simple yet often overlooked strategy."
4. Hire Before You Feel Ready
Dixie Lee is a Connecticut real estate investor. Although she was apprehensive about adding employees to her young business, she says taking the plunge grew her profits exponentially.
"We went from flipping one house every three months to three houses a month, and we're going onto five houses a month," Lee says.
She says before hiring, she was getting more incoming leads than she could possibly handle and about 80% of them went ignored. Still, she was uncertain about being able to cover employee salaries consistently.
"It was very scary suddenly being responsible for someone's income," she says. "But by hiring more people, a lot more money flows in, in less time, even after subtracting all salaries and costs of scaling up. It simply makes sense! There was so much money lost by not doing this earlier."
5. Capitalize On Competition
It's common knowledge that increasing your prices can be a great way to increase your company's profits. Founder Ian Wright of payment comparison website Merchant Marine devised an unique method of raising his prices that increased his profits by over 30% in one month.
"This tactic only really works if you sell something that has a limited supply, and for us that's space on our website and comparison services pages," Wright says. "There's only a limited amount of space on these pages, and our customers all want to be at the top."
When his team learned that one supplier was outperforming all the others, they informed the competition that top performer would be getting the top slot on the comparison page. To Wright's surprise, many customers offered to pay more to maintain the position of their listing on his site.
"Enough did that we were basically able to keep everything the same expect charging some of best customers 50% more than before. People hate losing out, so if you can figure out a way to make this work to your advantage you may be able to raise prices without any complaint."
6. Refine Your Conversion Process
Founder David Omachonu of The Omach Real Estate Team has a simple strategy for increasing profits: rather than focusing on lead generation, his team focuses on lead conversion.
While most people simply want more leads, he explains, few are dedicated to refining their process to attract only qualified leads and then to convert those leads into paying customers.
"We focused conversion for six months and had an ROI on our marketing spend of 2,000%," he says. "We spent $3,000 and generated $60,000 in business profit."
Omachonu shares his five-step process for lead conversion:
Cold Call or Door Knock
Set Appointments
Present Solutions
Handle Objections
Close the Sale
"Obviously there are steps in between like follow up appointments, for example. But this five-step process works in almost any industry."
7. Offload Low-Value Tasks
Like many solo entrepreneurs, Joe Robison of Green Flag Digital thought he could do all the work himself with the right amount of willpower and grit. He soon learned a critical business lesson: that businesses can only grow with the right combination of people and automations.
He hired two independent contractors to offload lower-value tasks that needed to get done, but that he could easily train others to do.
"This cleared up mind space as well as actual tasks from my list," Robison says. "The ability to not have to worry about a percentage of tasks is just as valuable as getting them done."
He credits this decision with a 32% increase in his profits.
"Since I have a much higher billable rate than my hired contractors, I could increase my overall profits even though I would now be paying more in labor. I was able to focus on bringing in more work."
8. Use Direct Mail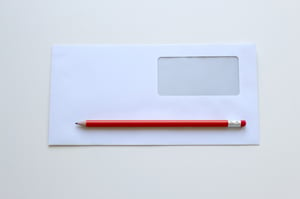 In the era of pay-per-click ads, many business owners write off direct mail as antiquated or ineffective. Not so, says Zach Hendrix, co-founder of lawn care service GreenPal. which is best described as Uber for Lawn Care.
He says sending direct mail—about 300,000 pieces worth—has been a direct contributor to an increase in marketing ROI over the past year.
"You heard me correctly, I said direct mail!" he says with a laugh.
But, there's a catch to finding success with physical mailings: you have to measure and tweak them relentlessly. Hendrix has the perfect strategy for doing so.
"We very cheaply purchased GreenPal.co, which nobody knows about and would never go to unless they are responding to one of our direct mail offers," he explains. "This maneuver makes it insanely easy to measure the traffic that comes through this unique domain, conversions and customer acquisition costs that we are achieving through or direct mail channels."
9. Change Your Pricing Model
Discosloth is a search marketing company that works with businesses to build profitable digital ad campaigns. Co-founder Gil Gildner says the company saw significant growth in its first year, but after that, revenue plateaued.
The founders decided to switch up their pricing model, moving from a percentage model to a tiered flat rate model.
"This model was a huge success," he says. "Not only was it simpler for our customers to understand, but it gave us steady monthly recurring revenue and enabled us to scale beyond where we were, gaining a larger number of clients with bigger ad budgets."
Gildner says the new pricing model enabled the company to see greater stability and increased monthly revenue by 20-30% over the course of several months.
Making more money starts with knowing exactly where you stand financially. Get a better handle on your company's cash flow with our free cash flow forecast tool.
You Might Also Like...
Management Versus Mentorship: How This Entrepreneur Strikes A Balance