When I was first getting started in accounting, I worked for a homebuilder. Our entire staff was located under one roof and the company decided to open a second location about 40 miles away.
It didn't go well.
Unfortunately, the timing was terrible. We did it around 2007. A year later the economy crashed due to the mortgage industry. As a homebuilder, we got slaughtered.
We went from a staff of 57 down to 7 in a single day. I was one of the many employees to be let go. I loved working for them. They were a great company and the CEO is still a mentor for me to this day.
I point out this story for a reason. There's a fair amount of work that goes into opening a second location and I've seen them go successfully as well as disastrously.
Let's try and make your second location a success.
Phase 1: The CEO's Goal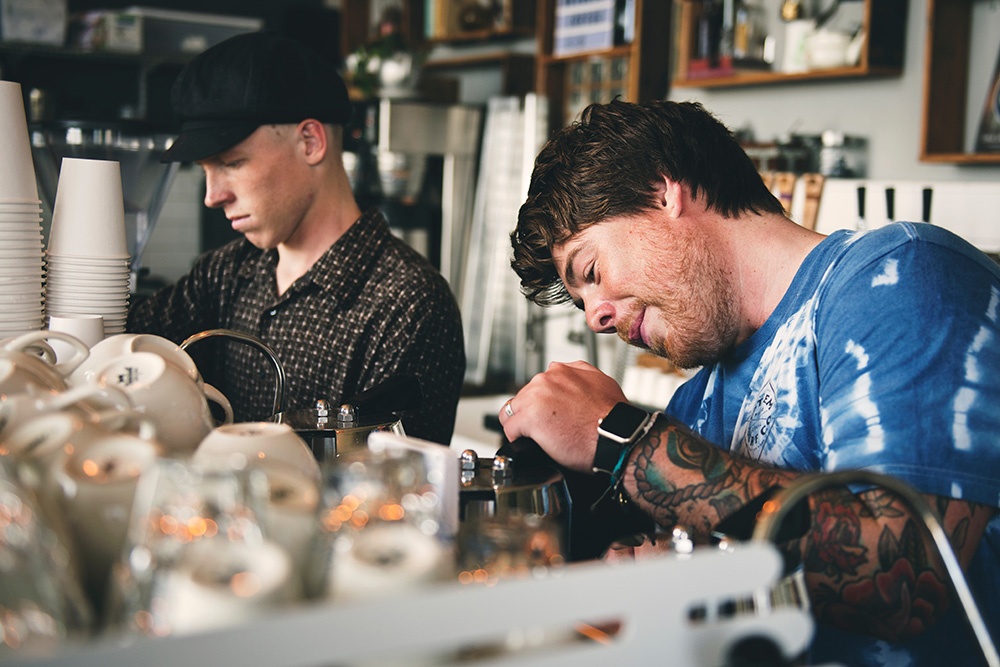 Photo by Tim Mossholder on Unsplash
You're probably considering a new location because you have a goal: market expansion. As the CEO, you're excited about the possibilities that this new location will afford your company and your team.
As you look around your first location, you see people bustling with energy. Sales are taking place, product is moving, and everyone is hopping. Good for you.
Naturally, you assume that you're ready for a new location. Maybe you are.
Maybe you're not.
Locations don't clone themselves at the click of a button. Remember how much energy and effort it took to get your first location up and running?
Sure, you won't have to reinvent the wheel when it comes to the business model, but you will have to work through new and uncharted territories.
When I see multiple locations fail, the CEO has not taken into account the following:
The amount of support and training the new location will require
The market demand in the second area
The true cost of a new location - using the budget of the first location is a start, but each location brings some fluctuations in fixed and variable costs
Construction and buildout delays
Overall economy dynamics
Training Time for the New Location
Let's break these down. A new location is going to need training and attention. Lot's of it. This means that you'll either have to put your best guy there to manage it at first, or you'll need to spend a lot of time there yourself.
I see a lot of companies launch their new location, give them a playbook of processes, and wish them well. That's a recipe for disaster.
Market Demand for the New Location
It's difficult to know exactly how much demand your new location will provide. However, there are resources out there to get a temperature reading.
Let's assume that you're a dentist and you want to open a second location in Utah. Where do you do it?
You could use a tool like semrush.com to help you gauge market interest.
When I type in "Dentist Layton Utah", I see that there are 590 searches a month for that keyword.
Search for Dentist in Layton, Utah
My gut feeling is that Sandy, Utah would have a higher demand because it's a larger city. However, when I do the search, I can see that there are 480 searches a month. That's almost a 20% decrease in demand. Interesting.
Search for Dentist in Sandy, Utah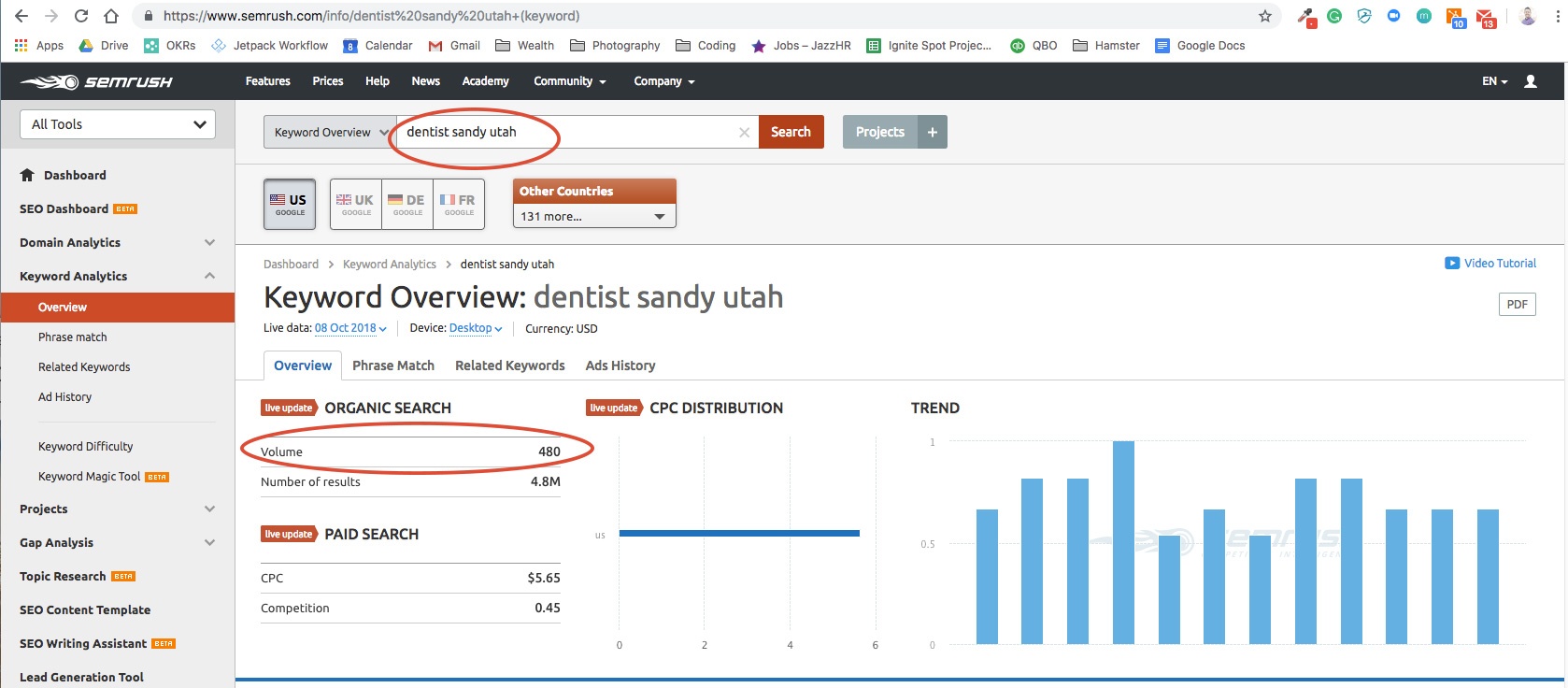 These search tools aren't exact, but they do give you a sense of demand. The higher the number of monthly searches, the more people there are in a given area looking.
True Cost of a New Location
We'll get into this more in a moment as we look at the role of your CFO Services in this launch. For now, it's important to understand that as a CEO, you need to question all the costs.
New locations really do follow the mantra of three times as long and three times as expensive.
Construction and Buildout Delays
This goes hand-in-hand with the last point. If you have to build your new location, you've got to plan for the unknown. Construction is fraught with delay and you often get stuck with part of the expense.
Overall Economy Dynamics
You don't know the future, but as the CEO of your company, you should be tuned into economic movements. Pay attention to the stock market, your industry, and the news channel.
At least you'll be able to make an educated decision versus a hopeful guess on what the market is doing.
Phase 2: The CFO's Analysis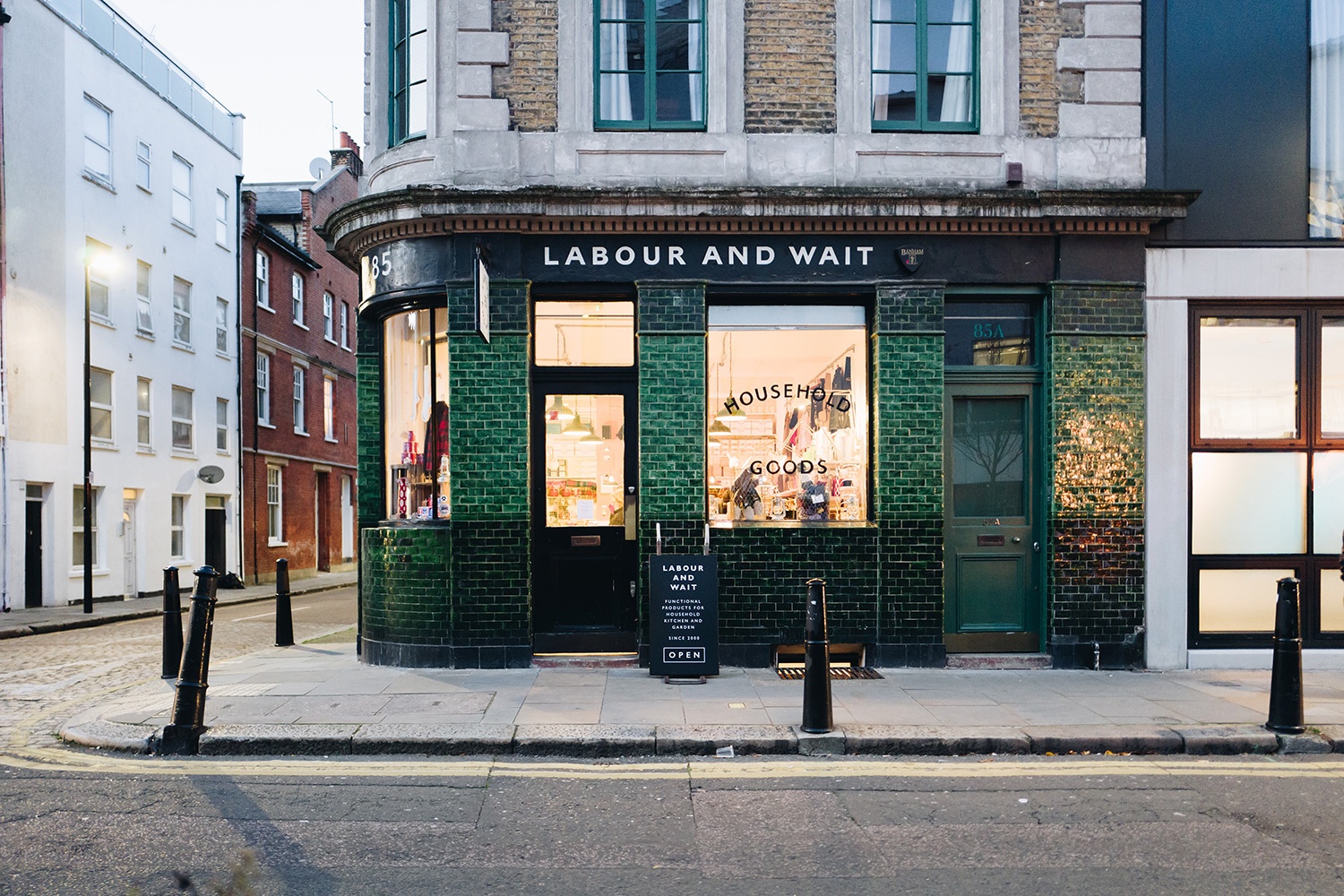 Photo by Tomas Anton Escobar on Unsplash
Once you have a plan fleshed out, it's time to bounce it off the CFO. His or her job is to poke financial holes in it. I know that it doesn't sound fun to talk about budgets and forecasts when you're trying to expand, but ignoring your CFO is a great way to claim bankruptcy in the future.
Your CFO will need to accomplish the following:
Calculate the startup costs of the new location
Determine how much of a cash runway the new location will need
Add the costs to your current cashflow projections to understand net effects
Create a what-if analysis if costs and time allowances are higher than expected
Help design and oversee the financial standards of the second location
Work with you, your lenders, and other shareholders to manage financial expectations during this transition
I've seen CEO's completely skip the CFO step. They do it because they don't want their CFO to be a wet blanket and kill the company's growth trajectory. They feel that talking about money will kill the spirit of expansion.
A good CFO wants you to succeed. He's putting his trust in you as his leader and wants to follow you into success.
Let him be proactive for you as he looks for ways to financially make things work.
Your CFO may suggest a different timeline, one that takes longer than you want. He may suggest implementing a few financial safeguards like building up the company savings account or tightening up your collections process.
I know you want to move now, but consider the advice from your CFO. He's making those suggestions for a reason.
Phase 3: The COO's Execution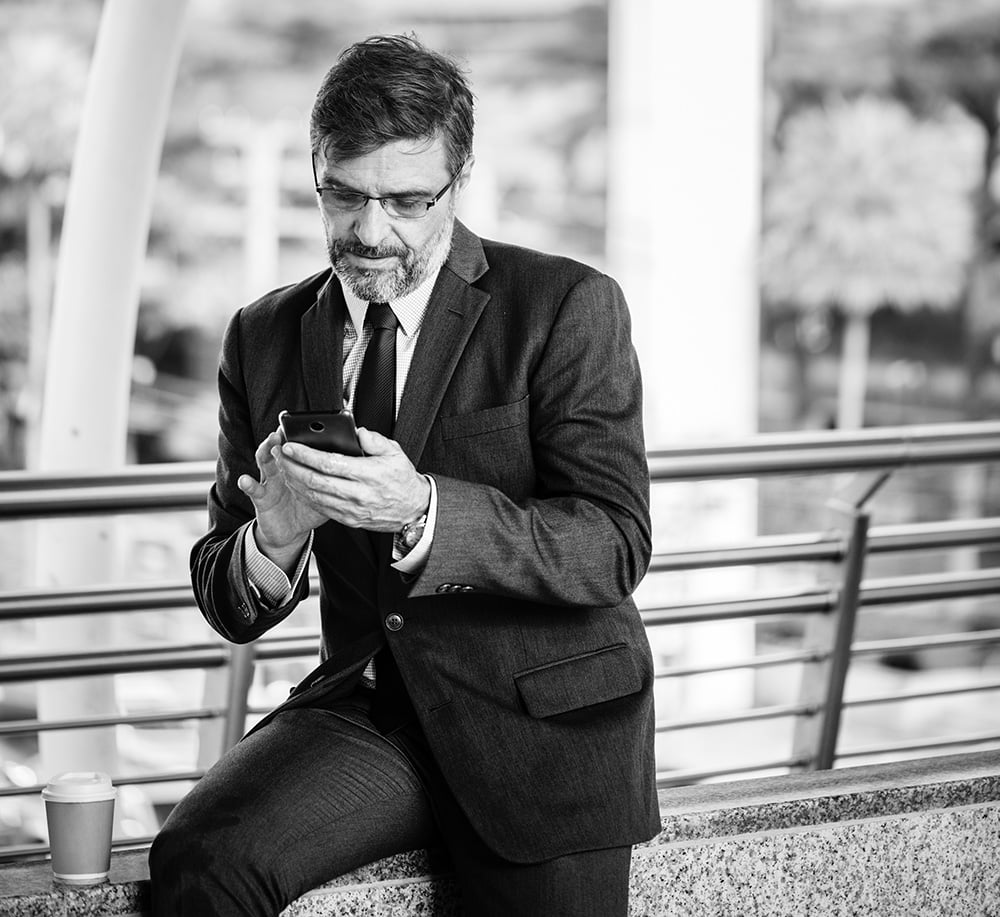 Once the budget is in place, the plan is laid out, and everyone is on board, the COO has a lot of work to do. As the Chief Operations Officer, he or she is your execution ninja.
This person must be good at managing projects, hitting deadlines, and communicating progress.
Your job is to make sure that the COO is aware of your priorities.
Is launching this second location more important than the other outcomes he's in charge of?
If your COO is already working 70 hours a week and you ask him to open a second location, he's likely to have a meltdown.
This is where you come in as a leader. It's up to you to determine who is going to champion this location. You COO is a great candidate since he or she should be your very best in operational excellence.
If you can't get your COO to do it, you may want to consider offloading his plate before you start.
I've seen a lot of locations get handed off to a mid-level manager. This doesn't work. He or she doesn't see enough of the global strategy and doesn't have enough company experience to call specific shots.
Once you have your COO in place to oversee the launch, he or she will need to:
Implement the core company processes and ensure their excellence
Oversee and hire the new staff
Oversee the construction of the new location
Communicate to you and the CFO on a daily basis with progress updates
Oversee the technical aspects of the new location
Ensure that the budget projections are being met and working with the CFO to adjust as needed
In Conclusion
Staring a second location requires a lot more than having a successful first location. You have to consider a lot of variables as the business owner before you charge ahead and commit.
Make sure to include your CFO and COO in the launch. Having a clear financial and operational strategy is crucial to the success of your second home.