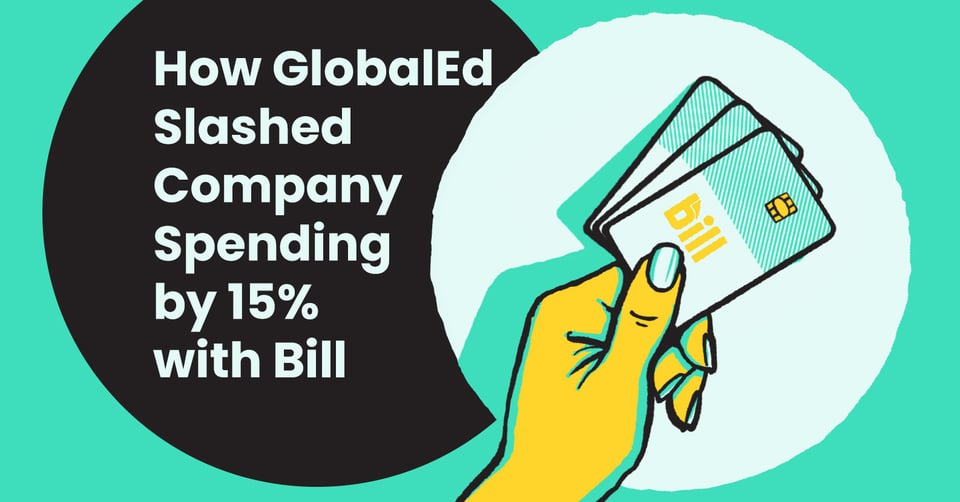 Two years ago, GlobalEd Solutions had a major problem. A clunky, vulnerable expense reporting system was thwarting their mission to provide free, online education programs to students in middle school and high school.
Today, the business is operating full-steam ahead, with an entirely transparent, streamlined, secure expense management process that empowers their teams to purchase mission-critical items and services.
Sound expensive? Actually, no: GlobalEd's employee spending has decreased 15%.
What changed, then? GlobalEd's leaders found the perfect purchasing solution for their teammates.
Has Ignite Spot helped you achieve your business goals? Share your customer experience here and get featured on the blog.
The challenge: reduce time managing employee spend
In 2018, GlobalEd's leaders needed to reduce their manual oversight of employee spending. The company needed to empower employees with the autonomy, decision-making authority, automated administration, and corporate resources to be effective without constant executive input.
"We call our philosophy empowerment," says GlobalEd founder Ken Crowell. "It's really about giving everybody in the organization access to funding quicker and having them manage their own budget. In many traditional businesses today, just two or three people have access to that level of funding. We wanted to give it to everybody."
To muddy matters, the company's executives couldn't make informed real-time decisions. They found themselves putting stakeholders and customers on hold to verify that their financial statements and reports were reliable before steering the ship.
This symptom pointed to a root problem: a mistrust in their own data accuracy. Other uncertainties included...
• Compliance concerns: Was government and grant funding allocated equitably across their state programs?
• Hidden pitfalls: Were employees making mistakes that leaders couldn't address for lack of visibility?
• Security risks: Was the process vulnerable to outside threats?
• Accuracy doubts: Could a snapshot of the current financial data be trusted?
• Reactive pivots: How do other companies forecast ahead of time to see how the current month shaped up? Why did GlobalEd's leaders have to wait for all transactions to be reconciled and reviewed?
• Possible inefficiencies: Would GlobalEd's employees be able to do more (with less money) if they were empowered, entrusted, and equipped to be creative?
• Opportunities missed: Where could the group cut costs to reroute funds to more pressing needs or growth possibilities?
• Insights lost: What other questions would the company's leaders be asking if they had the visibility to notice anomalies or early-stage trends?
Operating without answers to these questions worked for a while. But in 2018, GlobalEd CEO Dr. Dana Lambert decided to do a little research to find the right tool to address these challenges.
Watch and learn how to improve your cash flow with better expense management here.
The solution: BILL's spend management software
GlobalEd found and hired Ignite Spot, an outsourced team of accountants who went to work solving GlobalEd's financial challenges right away. At the suggestion of Korbyn Gallegos, GlobalEd's new Ignite Spot accountant, Dr. Lambert investigated, chose, and implemented BILL Spend & Expense.
BILL Spend & Expense is a completely free cloud-based accounting and expense management platform that lets business leaders allocate budgets and track employee debits in real-time. With BILL Spend & Expense, team members get their own purchase card to swipe for necessary items and services that move the business forward.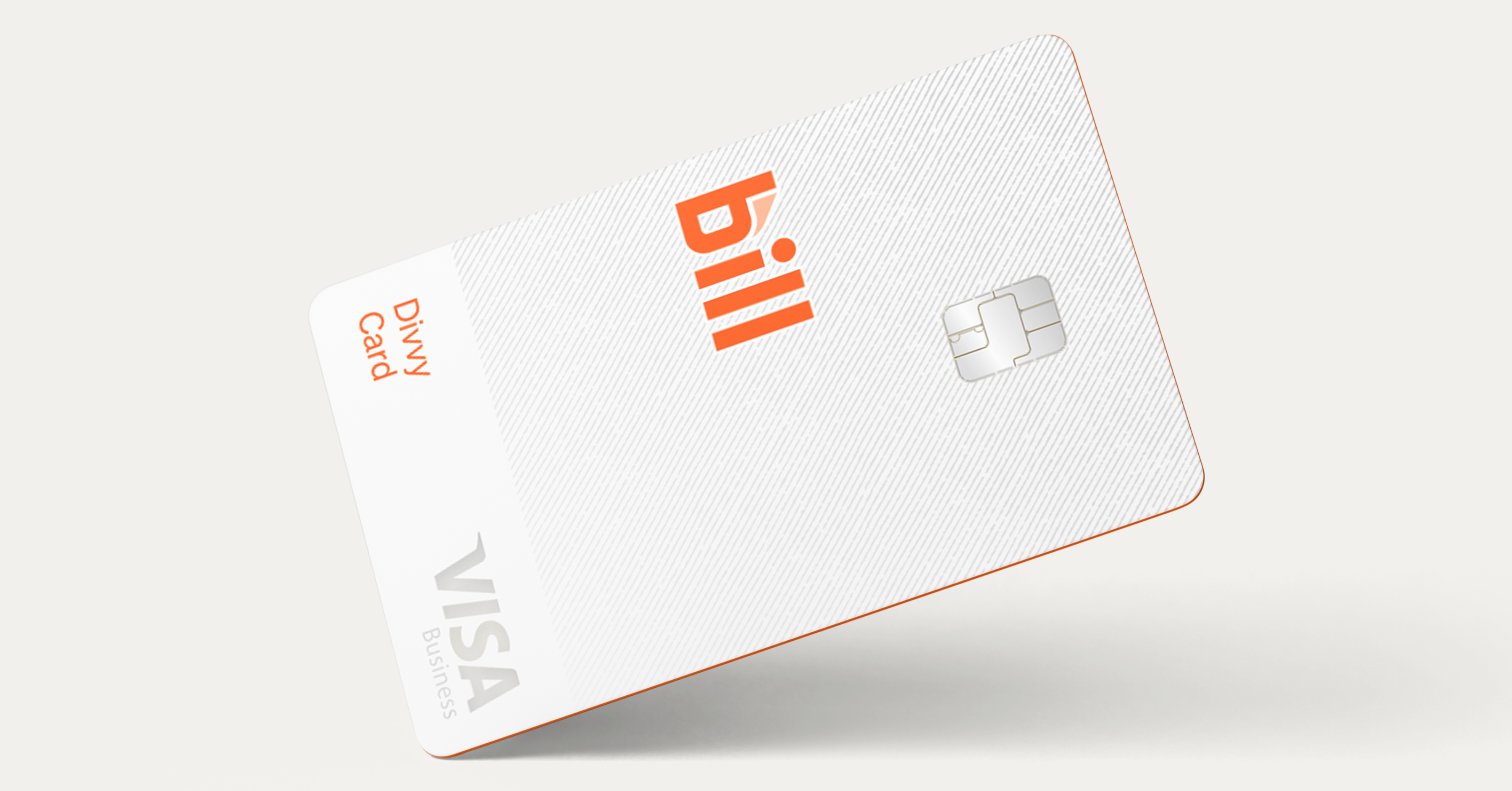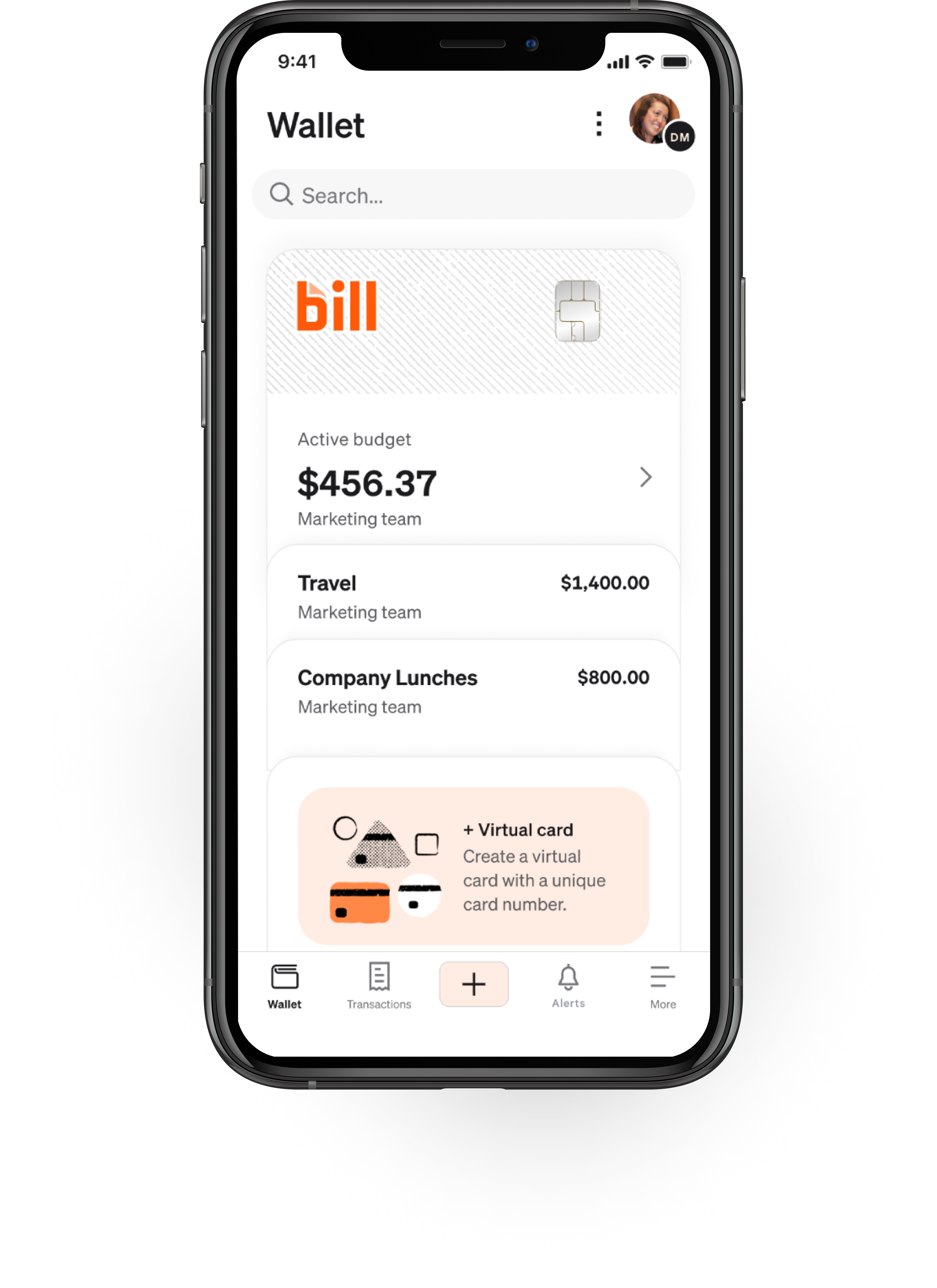 Added benefits such as automatic fraud detection, Quickbooks compatibility, and even a rewards program proved to Dr. Lambert that they had found their fix.
But implementing BILL Spend & Expense forced the GlobalEd team to field a number of hurdles, including the following:
A significant time investment for adoption
Implementing BILL Spend & Expense took time, but the hours invested produced immediate returns. How? The work of learning and administering BILL Spend & Expense cards replaced the work of tracking, reconciling, and approving or contesting employee expenditures. And the business's leaders could see that onboarding would give way to smooth sailing.
"We have a funding mechanism where geographical zones receive a certain amount of money based upon how many students they serve," Dr. Lambert says. "So a lot of calculations had to go on before implementing." But these calculations weren't seen as a bottleneck so much as a crucial step that would ensure a lasting change.
The buy-in of key influential team members
The company was a little skittish after trying other inadequate expense management tools. Dr. Lambert listened to employees' concerns and empathized, incorporating the team's input and collecting feedback throughout implementation. Where teammates could not agree (or got stuck), Dr. Lambert made the decisions and moved forward with a customized plan to implement BILL Spend & Expense.
Once employees saw the tool in action, any hesitations were replaced with a productive, collaborative boost in morale. Helping this effort was an investment in the human side of onboarding.
"We did a lot of front loading with training professional development," Dr. Lambert says, "so that counteracted any major difficulties we would have had in the beginning."
Wariness of leaders
Employees weren't the only ones justifiably leery of yet another tool. GlobalEd's decision-makers had their own high-level strategic concerns. They knew their leadership through the change would determine its lasting success (or failure).
To defang their own doubts, GlobalEd's executives rolled out BILL Spend & Expense in three tiers. The staggered implementation let their group "fail safely" before allowing the whole company to carry corporate cards. Thankfully, no one "failed."
The rollout was successful across all levels of the organization, and, in remarkable time, GlobalEd was making strides toward achieving their long-term goals.
Has Ignite Spot helped you achieve your business goals? Share your customer experience here and get featured on the blog.
The results: better accountability and visibility into company spending
It took some time, creativity, and finesse, but the decision to adopt BILL Spend & Expense has paid off. Most exciting of all, GlobalEd achieved what they set out to do.
"We've been able to empower our people, and the net result is that our services are just so much better," Crowell says. "And we have the accountability on the back end now to ensure that those funds are spent appropriately — especially if it's grant funds or government funds where there's a high level of accountability. We're sure that we're doing our part."
GlobalEd also gained direct control over their company's card spend. They had no such control prior to this. As a result, the team went from a $71,000 average credit card spend per month to $60,000 per month — a 15% decrease.
Another benefit is the decreased time spent managing risk; investigating security breaches or errors; reconciling, categorizing, and controlling accounts; and meeting to discuss and delegate all those tasks.
Camaraderie and mutual trust have been somewhat unexpected benefits of this empowerment.
"The autonomy was given in a very controlled environment," Dr. Lambert says. "People felt empowered, thinking, 'Hey, I've never had a corporate card before.' I mean, how much does that mean to you as an employee? When you get hired, the company entrusts you with a card to do what you do best — and that is serving our students."
Finally, GlobalEd's leaders now have 360-degree visibility to approve and monitor all expenditures based on their employees' discretionary judgment calls in the field. They use this visibility for more than just accountability: now, decisions can be made on the spot and with clarity and confidence.
The opportunity cost of resisting a change
Many businesses (35%, according to a recent study) still require that their expense claims include paper receipts. The same study showed the actual costs of this outdated practice: In a typical small business with 20 people filing, processing expense reporting the traditional way costs over $18,000 per year. And that doesn't include software, inevitable errors, potential fraud, and the cost of administering reimbursement.
Worst of all, traditional expense-reporting methods leave leaders wrestling with the questions that vexed GlobalEd. The unknowns that plagued their operations are now replaced with financial order, employee autonomy, and mutual trust. And GlobalEd believes those benefits should be available to all educational and social service organizations.
"With BILL Spend & Expense, our organization was taken to a whole other level. And I hope that other organizations could learn from us. That those in our industry would say, 'Wow, you can empower a teacher, a counselor, a life coach, or somebody that has a direct impact. Here's the solution, and it works, and the accountability comes right along with it.'" —Ken Crowell, Founder, GlobalEd
If you're ready to organize your books and have more clarity and control over your company's spending, then our accounting experts can help.
Download Ignite Spot's pricing guide today.