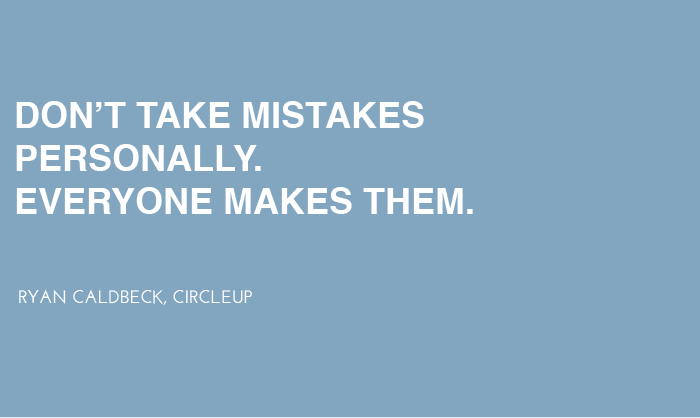 Dear Aspiring Founders,
Stop whining. You're going to make it...if you've got the tenacity and a long-term mindset. Make mistakes. Just keep going. Every successful founder has made mistakes. These 3 founders made mistakes and ran into crazy problems you hope you'll never have to deal with. Here's what you'll read about each founder, and the problems they overcame to build their profitable businesses:
Find out how many investor pitches Wanelo's founder made before making a deal.
Why Yes To Carrot's founder suggests that you "kiss everybody you meet."
The cushy finance job CircleUp's founder left to do what everyone else was trying to do.
01.

Deena Varshavskaya : Wanelo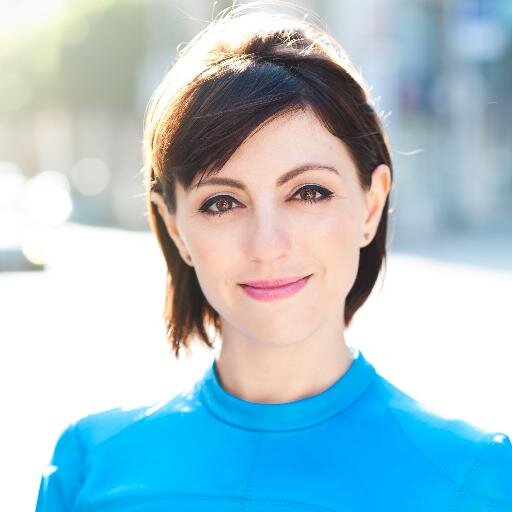 By the Numbers
2011: Founded
$14,000,000: Funding
$100,000,000+: Valuation
11,000,000: Registered Users
33: Employees
Wanelo is a social shopping tech company that went from 1 million to 11 million users in one year. But don't think that Wanelo was an overnight success. Far from it. Deena had a lot to overcome, but she's fierce and learned to face unknowns with a can-learn attitude. She has little sympathy for founders who complain about their busy lives--they made a choice to pursue their dreams, after all. Own it.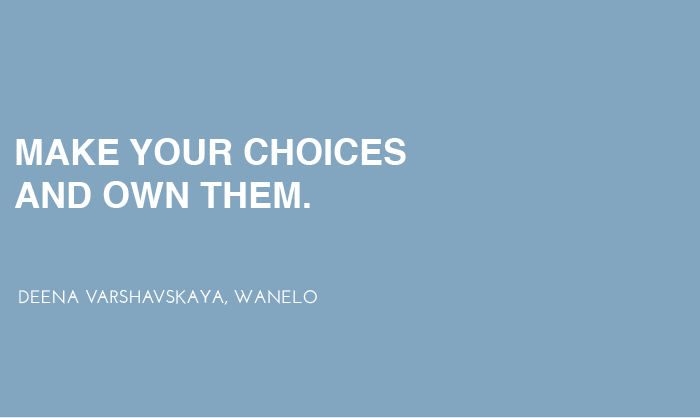 This attitude fueled her as she approached almost 40 investors before she was able to finally close a deal. How many investor doors would you knock before throwing in the towel? Deena is calling for people to own their choices, and accept the responsibilities that come in tow--especially founders.
Deena often jokes that she's not your typical tech founder: an old dude wearing sweatpants. However, she doesn't like to dwell on her disadvantages as a woman in tech. She'd rather talk about her passion for shopping, online retail trends and tech innovations. That's an important lesson for aspiring founders: you're going to run up against disadvantages, but don't dwell on them.
When it comes to starting a business Deena's insight is priceless:
You're not going to be ready. Ever.
Acknowledge, fully, that you don't have all the answers.
Believe in the long-term.
When you're authentic, the right people show up.
Make your choices and own them. Stop acting like a victim.
Dream big, jump in and allow yourself to make mistakes.
People are shortcuts--don't try to do it all on your own. Reach out and ask for help.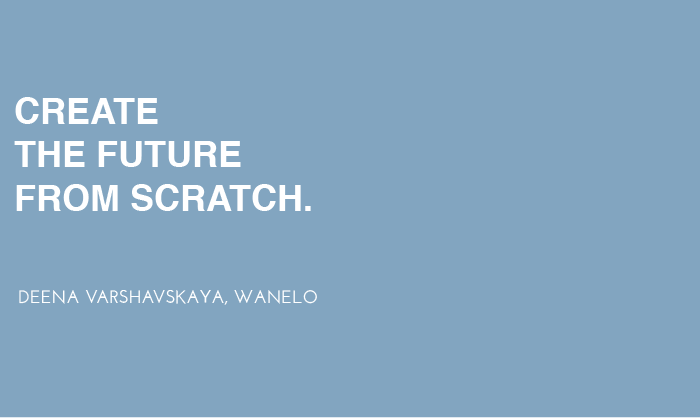 02.

Ido Leffler : Yes To Carrots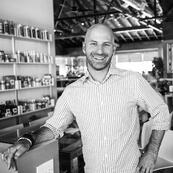 By the Numbers:
2006: Founded
25,000: Retail points
24: Number of countries sold in
#2: Natural beauty brand
$14,000,000: Series A funding
Yes To Carrots is the #2 natural beauty brand, and was started by Ido Leffler (an Israeli-born Australian with a global accent) and co-founder, Lance Kalish.
When Walgreen's placed their first order with Ido and Lance, Ido thought they had ordered 800 units of each product--which was completely within their production capabilities. Ido had to get creative when he realized he made a huge mistake: they didn't want 800 units per product...they wanted 800 cases per product.
Ido got to work begging factories for extra help, and secured two 767 cargo planes to expedite shipping. He knew that establishing credibility in the startup phase was crucial to the success of their business. Yes To had to deliver. And they did. They lost money, but they kept their commitment.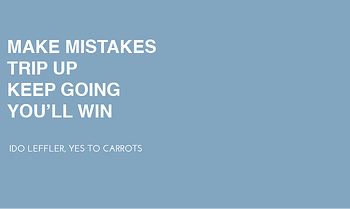 Our favorite piece of advice from Ido, "Kiss everyone you meet," comes from a story he tells about his first pitch meeting with Walgreen's. When the Walgreen's representative walked down the hall, and reached out her hand to shake Ido's hand, he smoothly brushed her hand out of the way, went in to embrace her and then kissed her once on each cheek and said, "This is how we do it in Israel." She became human, and they were instant friends--making it easier for Ido to seal the deal. It worked because it was authentic.
Build relationships--make long-term friends.
Think about things that make you stand out, and use it.
You never know where your best ideas will come from: Yes To's #1 selling product idea came from the CFO. Ido tried to brush him off, but he was persistent.
"If ever there is a time to be impatient and stubborn as an entrepreneur, it's in the beginning--as long as you don't stay that way. You should mature as your business matures."
Rule of 3: It will take 3 times as long and cost 3 times as much as you think.
Limit your exposure to negative people. Surround yourself with positive people who can support you when things get tough.
Have the patience to let things run their course and grow.
Test things out, and then take the big bet.
You've gotta learn how to say "Yes." You don't have to say yes to everything. Wake up with a "Yes" attitude. Say "yes" to your team as much as you can.
Watch Ido's full startup story here.
03.

Ryan Caldbeck : CircleUp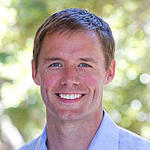 By the Numbers
2011: Founded
$23,000,000: funding (Seed + Series A + Series B)
$30,000,000: amount raised by CircleUp for other companies
32: employees
CircleUp is a crowdfunding community that hooks up great consumer entrepreneurs with passionate investors. Years ago, while working in the finance industry, Caldbeck sat on a panel, and was disappointed that he and other panel members could not answer entrepreneurs' simple question: how do we get funding? All Caldbeck could do was give the typical answer: go to friends and family for loans, and use credit cards. Caldbeck decided to find a solution for entrepreneurs and for the investors who are looking for those entrepreneurs.
Caldbeck wasn't sure if or when to leave his successful day job. As he contemplated his future, his risk-averse father asked him:
In 10 or 15 years, would you be more proud to tell your children that you tried and failed at building your own business, or that you stayed in a comfortable, well-paying job?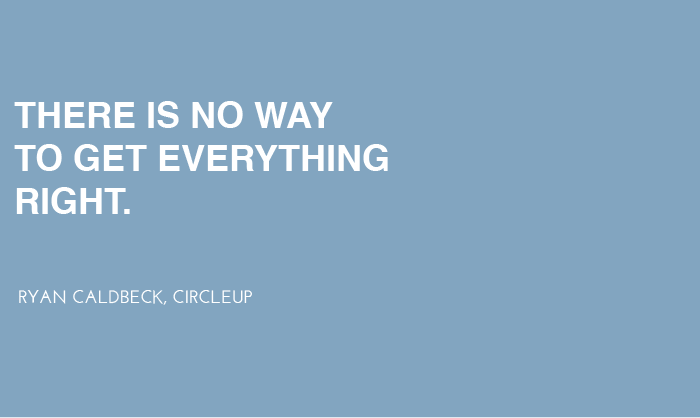 Calbeck and his co-founder, Rory Eakin, took the plunge. One of the first lessons they learned was to hire early. He admits that they were "far too conservative in hiring for the technical team." His insight for other startups:
Our favorite advice from Ryan to aspiring founders and entrepreneurs:
When you run up against challenges, be passionate about finding the answers.
There's no way to get everything right.
Too big of an investment too soon might just sink your business.
If you're a consumer entrepreneur, don't be deceived by tech companies' overnight success. "Why look at a gaming app startup's track record if you're trying to build up a food company?"
Don't get caught up in trying to raise extra money to bump up your company's supposed value.
Articulate a clear vision.
Execute.
"Three years ago when I started our company, there were dozens (some say hundreds) of sites with the same idea: facilitate online investments into private companies. Today, it's clear to me why so many of these early market participants are no longer in existence, or have stalled out in their growth--they failed to execute."
Do you want to read more practical and inspiring articles about entrepreneurship?
What To Read Next:
11 Innovative Leadership Qualities You Need Today
How To Build Authenticity In Customer Relationships