Using social media is for kids and teens...or so you'd like to continue to believe. I know, tweeting just sounds like something kids do when they get flustered over the latest Imagine Dragon music video. The last thing you want to do is waste your time with such immature antics while you're doing grown up things like building a business that will change the world.
Did you know your customers are all over social media, using it to find answers to questions and problems? Questions and problems that you and your business can solve.
What's that? You're not sure what to post and how to share it? Worried that your social capabilites aren't up to snuff? No worries. Marc Ensign, who is currently working on saving the internet, has got your back: "it's not rocket science." He explains why...
Despite the internet's digital presence, it's still possible to be a human online. Marc gives CEOs a strong business reason to be on social, and how to really make it work. Sounds cheesy, but: just be yourself really works here. Otherwise, you will sound like an automated robot and social media will be a self-fulfilling disaster. Follow Marc on Twitter and see how it's done.
Learn How To Be Human On the Internet:
Watch this video interview with digital marketing human, Marc Ensign
Download 2 free templates to help you define, build and maintain a passionate customer base
Share stuff on the social media to improve your brand voice
---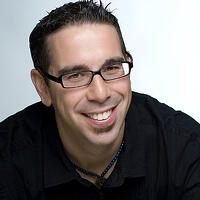 About Marc: He works with either small businesses or the marketing team of large businesses in order to create a massive plan of action around their digital marketing efforts. The goal is to create the strategies to leverage technology such as web design, search engine optimization and social media in order to build a strong and vibrant community.
Some of our favorite advice from Marc comes from this blog post: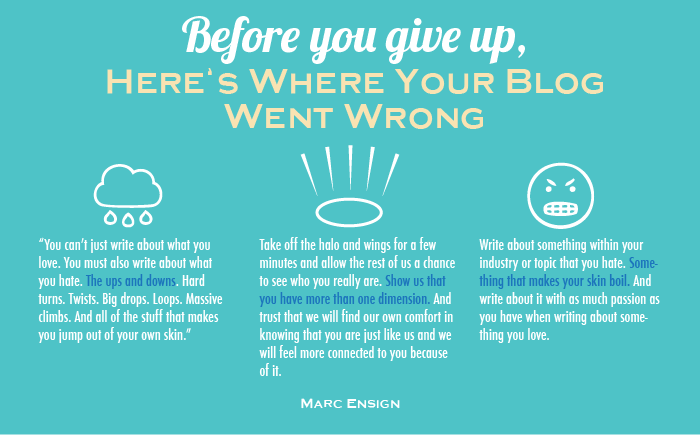 Did you find this interview with Marc helpful?
What To Watch Next:
Rand Fishkin Video Interview: How To Get More Clients With SEO
Valeria Maltoni Interview: Build a Niche Audience
Sarah Bedrick Video Inverview: Profitable Marketing Ideas