Free Business Webinars
Watch and learn from CFOs and accounting experts.
Get free access to full webinar recordings and tips from the Ignite Spot Leadership team including the Director of CFO Services, Ryan Steck, COO, Dan Luthi, and CEO, Eddy Hood. Every month, you'll learn best practices, tools to automate time-consuming accounting processes, and insights from real accountants on how to grow a more profitable business.
COMING SOON:

Pick a Profitable Marketing Partner

Jan 28, 2021

@ 10 AM MST/ 12 PM EST

There are so many marketing agencies out there. Pick the wrong firm, and you risk wasting your time and money. Not seeing the ROI as quickly as you hoped may tempt you to fire your existing marketing firm. But ending your relationship too soon is a sunk cost. You never recoup the time it takes to set up your new vendor and establish seamless workflows. So how do you select a marketing agency that delivers results? How long should you wait to see your ROI?

Join this webinar to understand how to find the right marketing agency and develop a profitable partnership.

Objectives

•

Determine when you need a marketing agency partner


•

Options for finding the best agency fit


•

Ways to filter agency candidates


•

Managing a successful partnership


Guest Host

Erik Harbison is Co-Founder & President of The Marketing Help and host of The Marketing Careers podcast. Erik has a 25-year marketing career, including serving as CMO for a marketing agency that supports various industries and a leading B2B email software company. He initiated a new agency RFP process to accelerate customer growth. Erik successfully sold his boutique agency in 2005 and was instrumental in building an e-commerce agency that was acquired by eBay in 2011.
---
Watch all 14 Business Webinar Recordings
PPP Updates December 2020: Tax Provisions & PPP Second Draw
COO, Dan Luthi, covers details on tax provisions on forgiven PPP funding, deductions, and alternative credits. Watch to learn how to determine if your business is eligible for the PPP second draw. Check your eligibility for the 2nd Round of PPP by downloading this spreadsheet.
Want to read a detailed summary of PPP updates?
How to Review Your QuickBooks Online File for Year End
Intuit Sr. Product Consultant, Leah Hartman, and COO, Dan Luthi cover 4 critical areas to review every year in your QBO file, including Sales Tax, 1099s, Payroll, and Financial Reports.
How To Improve Vendor Relationships To Grow Your Business - Nov 5, 2020
Watch & Learn:
• Strategies to build long-term partnerships
• Financial negotiations & detailed agreements
• Payment schedules & demonstrate an understanding of payment options available
Refuel Your Business in 2021 - Oct 5, 2020
Coach Savage shares 8 key factors that give your business a competitive advantage.
QuickBooks Online Can Do What?! - Sept 23, 2020
Learn how to harness the power of QB's apps ecosystem and leverage real-time insights from cloud-based accounting.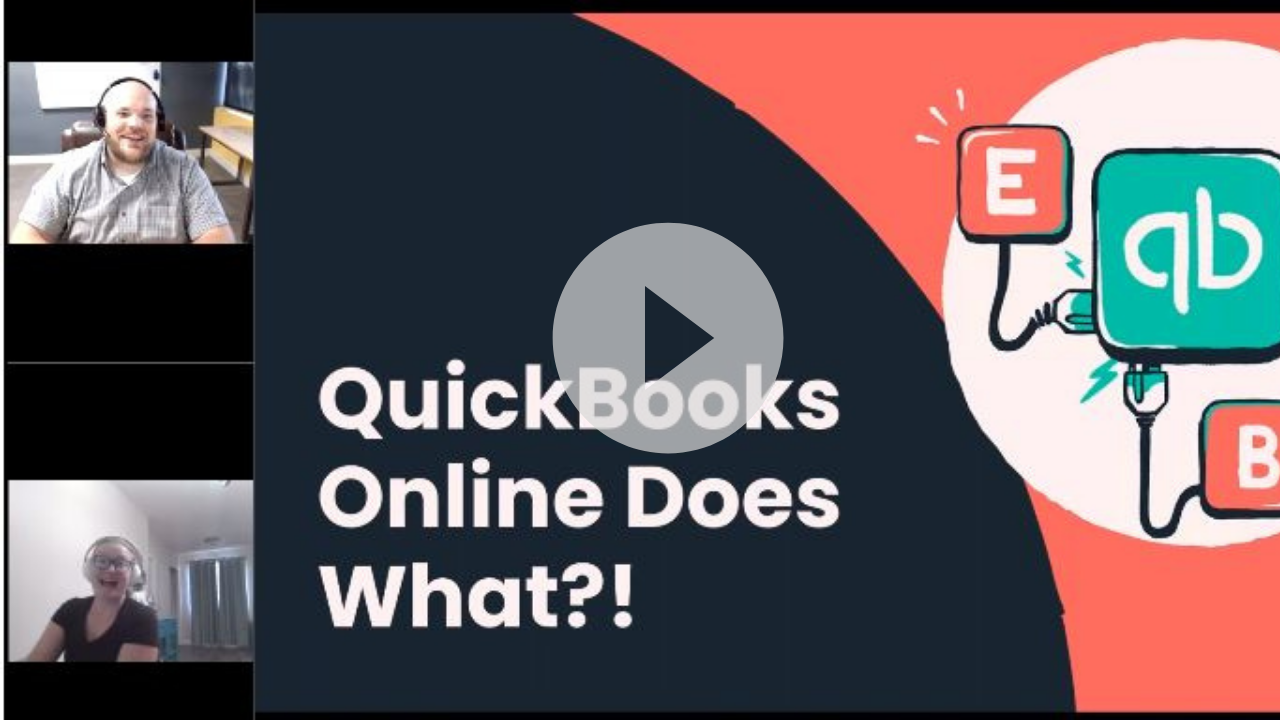 Improve Your Cash Flow Through Better Expense Management
COO, Dan Luthi's 7-step process to improve your expense management and software that makes tracking spending easy for you and your team.
How to Analyze Your Business Using Excel- June 17, 2020
Director of CFO Services, Ryan Steck, walks you through how to forecast cash and create projections using Excel.
PPP (Paycheck Protection Program) Changes & Updates- June 11, 2020
Dan Luthi, COO of Ignite Spot, explains the PPP Flexibility Act including:
• Increased coverage period from 8 weeks to 24 weeks

• Reduction of the forgiveness threshold from 75% to 60%

• Changes to the safe harbor date from June 30th to December 31st
7 Steps to Crisis-Proof Your Business- May 20, 2020
Ryan Steck, CPA and Director of CFO Services, explains how to:
Get a line of credit
Build six months of savings
Get key man insurance
Invest in evergreen/pull marketing
Have a worst-case & best cash 12-month cash flow forecast
Expand your offering across industries and customer bases
Know your 50% plan
How to Track Your PPP Funds for Forgiveness- May 7, 2020
Tracking your funding is essential to getting your PPP loan forgiven. Ryan Steck, CPA and Director of CFO Services, will share easy tips on how to track your expenses.
Stimulus Package Help for Your Business - March 30, 2020
Can you apply for the Disaster Relief Loan and the PPP Loan? In order to create a good strategy for your company, you need to understand all the funding options available and how they can or can't work together to help you get through these times. Watch Stimulus Package Help for Your Business to learn your funding options and details of the PPP loan application process.
How to Forecast Cash Flow for Your Business - Feb 3, 2020
Watch if you're an entrepreneur that's tired of managing cash and you always feel like your company is in a pinch. Master your cost to profit ratio and know your break-even points. Most entrepreneurs have a "guess", but few know their true break-even position.
How Much Cash Do I Need? - September 30, 2019
Your business needs a certain amount of cash before you'll feel comfortable as an entrepreneur. But how much do you really need and when do you have too much cash? Today, we're looking at how to effectively calculate your 3-month and 6-month cash reserves.
How to Read Your Financial Statements - August 5th, 2019
During this webinar, we reviewed the financial statements of a business and taught you how to move through them in an intelligent and resourceful way. The goal with this webinar is to help you understand that key reports, when used correctly, will help you to build more wealth in your business.
How to Calculate Your Break-Even Point - July 1, 2019
This was a popular webinar. So many business owners are unsure of what their true break-even point is. Knowing this number is vital to building a wealthy company. So, with that, watch the video below to get a better handle on your company's costs.