free business webinars
Take control of your business by gaining strategic insights from our Director of CFO Services, Ryan Steck. We'll walk you through complex accounting topics to help you make better financial decisions for your company.
Upcoming Webinars
How to Analyze Your Business Using Excel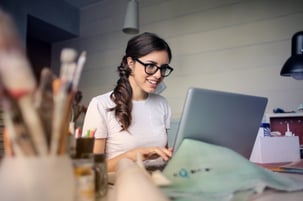 Host: Eddy Hood, MBA and CEO of Ignite Spot Accounting
Date/Time: June 17, 2020 at 2 pm MST / 4 pm EST
Length: 60 Minutes
Cost: FREE
What you'll master: Gain clarity on your financial position using Excel. Learn how to forecast cash and create projections to understand the story behind your numbers.
---
Watch Past Webinars
7 Steps to Crisis-Proof Your Business- Recorded May 20, 2020
Ryan Steck, CPA and Director of CFO Services, explains how to:
Get a line of credit
Build six months of savings
Get key man insurance
Invest in evergreen/pull marketing
Have a worst-case & best cash 12-month cash flow forecast
Expand your offering across industries and customer bases
Know your 50% plan
How to Track Your PPP Funds for Forgiveness- Recorded May 7, 2020
Tracking your funding is essential to getting your PPP loan forgiven. Ryan Steck, CPA and Director of CFO Services, will share easy tips on how to track your expenses.
Stimulus Package Help for Your Business - Recorded March 30, 2020
Can you apply for the Disaster Relief Loan and the PPP Loan? In order to create a good strategy for your company, you need to understand all the funding options available and how they can or can't work together to help you get through these times. Watch Stimulus Package Help for Your Business to learn your funding options and details of the PPP loan application process.
How Much Cash Do I Need? - Recorded September 30, 2019
Your business needs a certain amount of cash before you'll feel comfortable as an entrepreneur. But how much do you really need and when do you have too much cash? Today, we're looking at how to effectively calculate your 3-month and 6-month cash reserves.
How to Read Your Financial Statements - Recorded August 5th, 2019
During this webinar, we reviewed the financial statements of a business and taught you how to move through them in an intelligent and resourceful way. The goal with this webinar is to help you understand that key reports, when used correctly, will help you to build more wealth in your business.
How to Calculate Your Break-Even Point - Recorded July 1, 2019
This was a popular webinar. So many business owners are unsure of what their true break-even point is. Knowing this number is vital to building a wealthy company. So, with that, watch the video below to get a better handle on your company's costs.