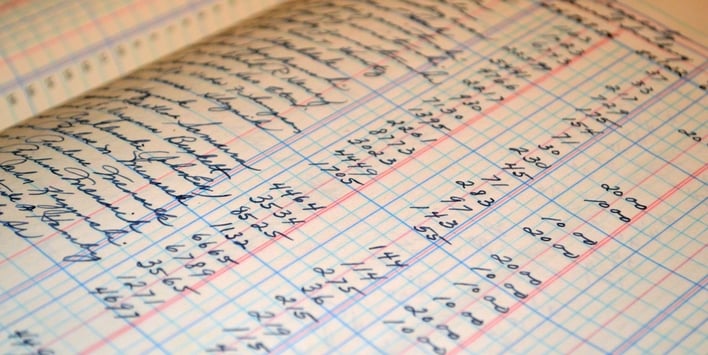 The year was 2016, and everything was going great for entrepreneur Adam Watson. His furniture business, Design 55, was generating $3 million in annual sales and on track to double in size in the year ahead.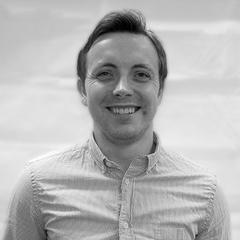 He'd branched into selling on Amazon a few years prior and the channel had grown nicely, accounting for a sizable 80% of his business. The company was switching to a new accounting system that would streamline processes, one of those being sales tax collection.
And that's when Watson discovered a discrepancy.
While integrating to the new system, we noticed it was calculating a different tax amount than our current system," he says.
The new system consistently calculated a higher tax amount owed by the company on Amazon sales. After a little digging, Watson felt his heart sink.
A Fatal Error
When a company sells on Amazon, the platform takes a commission on each sale, then sends the remainder to the company's bank account.
Sales tax, as you probably know, is collected based on the purchase price of an item. Watson's accountant, however, was only calculating sales tax based on the amount the company made on each item, not the full purchase price.
"Thus, she was missing all the tax on the outstanding Amazon commission," Watson explains. "She was doing this for five years, so it ended up being a huge amount of money we owed."
The amount of the debt soared into the six figures. Watson and business partner were left with no choice: they were forced to liquidate the company.
"It was 14 years of hard work down the drain," he recalls. "It was our baby, and it was gone in the blink of an eye."
Related: Sales Tax Considerations for e-Commerce Businesses
Trying Times
Watson and his business partner had built the furniture operation from the ground up, investing more than a decade of work and endless resources into its growth. Now, suddenly, the rug had been pulled out from under them.
Watson remembers it as one of the darkest points in his life. He had a wife and three children under five to support, and his only job experience ever had been that of entrepreneur.
He had suppliers—longtime colleagues he considered friends—that he now couldn't pay, and a staff he was forced to lay off.
"I was massively feeling the pressure, and like a failure," he says.
Watson and his business partner walked away from the multi-million-dollar business they'd built with almost nothing. Once all was said and done, they were left with just a few thousand dollars apiece in their bank accounts.
It was a dire situation, one that might send even the most passionate entrepreneur off in search of a stable nine-to-five.
But even in the face of financial disaster, Watson's entrepreneurial fire wasn't snuffed out.
Related: How Famous Leaders Overcome The Impossible And Achieve Their Goals
Bouncing Back, Bootstrapped
Despite their ordeal, Watson and his business partner still loved working together. After losing their first company so unexpectedly, they each felt a sense of unfinished business.
"We had never had regular jobs," he says. "We had always been entrepreneurs."
Together, they made the decision to start again. This time, though, they'd do things differently.
Instead of selling a diverse set of products on many different sales channels, the duo decided to pick a single product and a single sales channel and become the experts in those areas. They examined the market and found a key household item that wasn't widely available online: vanity mirrors.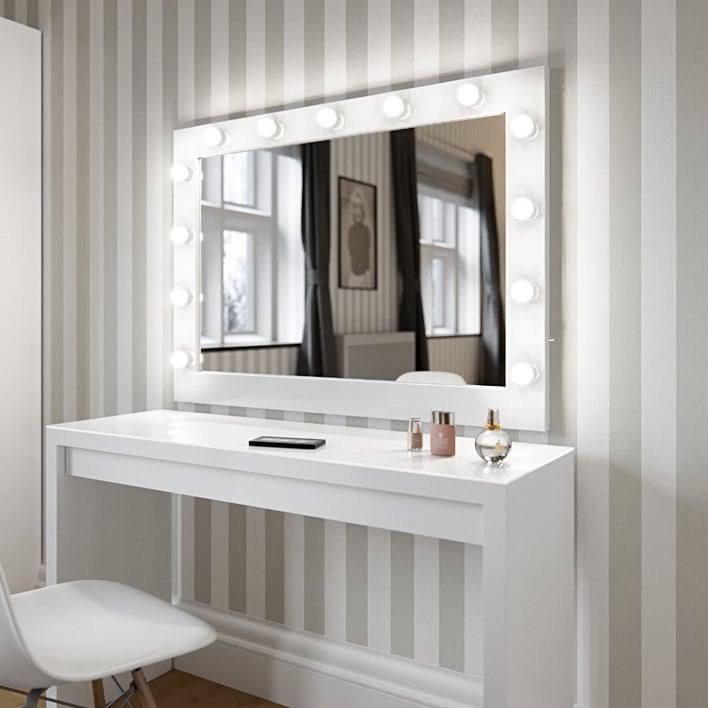 Mirrors have a decent margin, Watson explains, but they're tough to ship and deliver safely.
"We said, 'let's do it.' There's good demand and low competition. We would just find a way to deliver the mirrors safely," he says.
So Watson and his partner set out to work on their new venture, Hollywood Mirrors. They wasted no time, getting started the very next day after their liquidation was finalized.
Instead of hiring a team like they'd done in the past, they did most of the work themselves, from designing the website to marketing the fledgling company.
Watson says it was his family that drove him to keep moving forward in the face of such an insurmountable challenge.
"I had no choice but just to try my best and start again," he says. "My family depended on me."
A Fresh Start
It's been 18 months since Hollywood Mirrors got off the ground and things are looking up. The company employs two staff members and is turning about $500,000 in annual sales while growing at a steady pace.
Watson says it's a different experience than the fast-growth trajectory of his first company, but he's perfectly content with taking it slow.
"I feel less pressure with less staff to be responsible for," Watson says. "I'm happy being a small business."
Still, even this new venture hasn't been without its share of challenges. Six months after Hollywood Mirrors launched, the headquarters flooded and all the stock on hand was destroyed. Watson says it was tough on cash flow, but they managed to survive.
He advises other entrepreneurs to use his experience as a cautionary tale and avoid becoming what he calls "busy fools," so wrapped up in running the business that you overlook a glaring error for so long.
As for his perseverance, Watson says giving up was never an option.
"I couldn't sit at home and feel sorry for myself," he says. "I had to bounce back."
Protect your business from fatal accounting errors by working with a virtual bookkeeper. Click below to learn more and view our pricing!
You Might Also Like...
Client Spotlight: How Bracket Labs Controls Costs Through Strategic Outsourcing
Sales Tax Filing For Businesses: How Outsourced Accounting Services Can Help