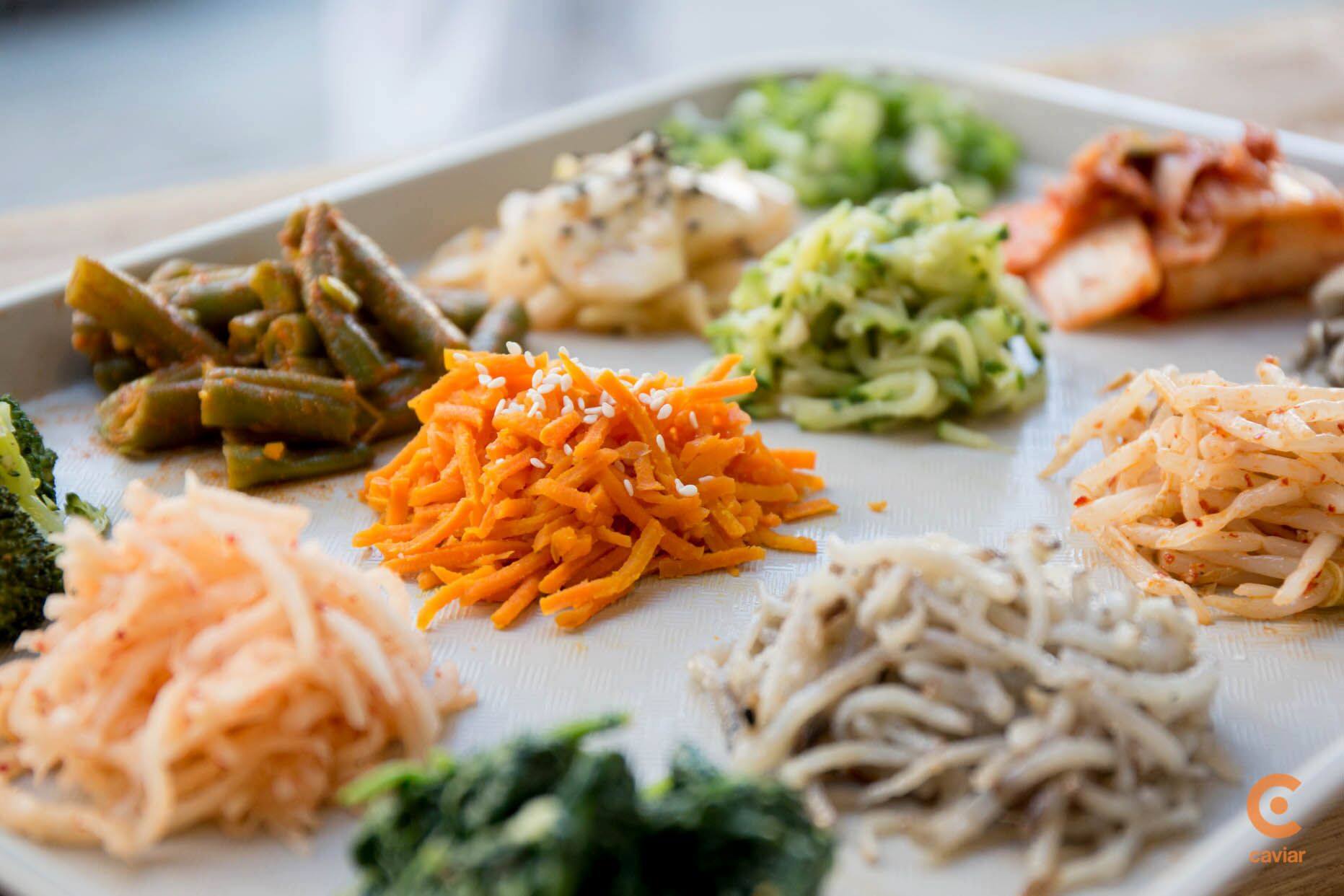 One of Konan Pi's favorite things to do is host game night for his friends. While they play board games, he can be found over the stove, whipping up delicious, made-from-scratch Korean food the same way his family's been doing for generations.
"Right there in my house during game night, that's where the concept for my restaurant was born," Pi says.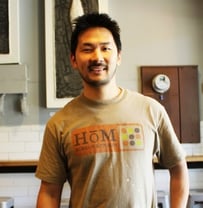 Pi is the owner of San Jose's Hōm Korean Kitchen, pronounced "home." The fast-casual eatery features unprocessed, preservative-free Korean comfort food made fresh in house daily.
"We don't serve anything I wouldn't feed guests in my house," Pi says.
For Pi's customers, Hōm is a welcome departure from other east Asian dining venues, which are often on the expensive side and can feel overwhelming for those unfamiliar with the cuisine.
"It's good, healthy and simple at the same time, and it only takes a minute to grab a meal and go."
Early Challenges
Pi launched Hōm Korean Kitchen in fall of 2015. It was his third business venture, but the first time he'd built an establishment from the ground up, all on his own.
"The design, construction and recipes are all mine," he says. "The workflow, the manuals, the training. It's 100% me."
But that also meant administrative processes like payroll and accounting fell on Pi's shoulders. He enlisted the help of an accountant to tackle those areas, but it wasn't long before cracks started to show in the restaurant's financial foundation.
"My accountant was horrible," he says plainly.
The trouble started when Pi was in the process of opening a second Hōm location. He'd applied for loans to help cover the overhead costs of getting the next location off the ground and got some surprising news during the application process.
"My agent told me I had liens on my business," Pi remembers.
It turns out, his accountant had failed to pay the correct amount of taxes on the business' behalf. To make matters worse, when confronted with the mistake, the accountant refused to own up to it. This serious error came on the heels of several other warning signs, like late notices for unpaid bills.
"It nearly sent me into financial turmoil," Pi says. "I knew I needed to ditch this accountant or my business could be at risk."
Being in the Bay area meant professional services, like accounting, could be pricey. But Pi had heard about the growing number of business owners taking advantage of outsourced services to save on costs and increase efficiency.
So he turned to Google, and soon found Ignite Spot Outsourced Accounting.
Related: Ignite Spot Online Bookkeeping Services
A Fresh Start
Hōm Korean Kitchen became an Ignite Spot client in spring of 2017. Accountant Heather Miller immediately got to work cleaning up some of Pi's untidy financial processes.
"The first order of business was to ensure all his bills were getting paid on time," says Miller. "Then, we made a number of transitions to bring Hōm into the paperless age."
Miller got rid of the need for manual check writing by setting Pi up with Bill.com, one of our favorite bill pay services. She also transitioned his payroll to the platform Gusto, eliminating paper processes for hiring and paying employees. Pi says this has been one of his favorite changes.
"Gusto has made hiring easy," he says. "Everything is done electronically. I used to have to onboard new people with a bunch of paper tax forms, which was a pain. Now it's all done by email."
By taking accounting off Pi's plate, he has more time to focus on what he does best: running and growing his business.
"We want Pi to be able to use technology to his advantage so he doesn't have to think about financial processes," Miller says. "Instead, they're done automatically."
The Right Questions
As an entrepreneur, one of the biggest advantages of using an outsourced accounting firm is that you get a clearer bird's eye view of your finances you don't often enjoy when you're mired in DIY accounting.
We specialize in streamlined accounting and data reporting, which helps our clients to see the metrics that matter most at a moment's notice. This enables more informed decision-making.
For Hōm Korean Kitchen, this means being able to take the pulse of key restaurant operational factors like food costs and delivery margins in real time.
"As an example, Hōm works with several different delivery services like Uber Eats and GoGoGator to enable app-based delivery to customers," Miller says. "Now, Konan can see realtime reports on all these different services to decide which ones are worth it. Before, he didn't have an easy way to view each service as a difference revenue channel."
Related: 14 Questions To Ask When Shopping For A New Accountant
This realtime reporting becomes even more important as Pi grows his business; he's set to open the restaurant's third location this summer, which means he can no longer always be there in person to eyeball operations.
"It's helped me keep track of things better, faster, sooner since I can't be in all three locations at once," he says. "I can see immediately what my food costs are, for example. If they're too high, I know we need to better manage portion sizes. If there's been a dip in business or a pickup, it helps me to have a better understand of when that happens and why."
Miller says the more detail she presents on his account, the more questions Pi asks, which is a good thing for any savvy business owner. The more financial data you have, the sharper decisions you can make to scale your business in the most effective way.
"I love when clients think of new things they want to know or see in our reports," Miller says. "They go from seeing accounting as a necessary evil to viewing it as a tool of value to make decisions."
Bringing It All Together
Being a business owner is a never-ending learning experience, as every entrepreneur knows. Pi says for him, Hōm Korean Kitchen is the culmination of lessons learned while running multiple other businesses in the past.
"This business is the pinnacle for me," he says. "Everything I've learned, the knowledge I've accumulated from running my other businesses, is all put together here. It's like my child."
At Ignite Spot, it's our mission to be an ongoing part of that learning experience for business owners, helping them grow and make positive changes over the life of their business.
"When I talk with Pi it's always a valuable conversation," she says. "All I want to do is see him succeed. He's really good at what he does, and I want to support him in that. We love supporting people who are passionate about what they do."
Do you know your cash flow? Download our free cash flow forecast tool below and get informed to make better decisions!
You Might Also Like...
The Million-Dollar Idea Inspired By A Universal Parenting Problem
Client Spotlight: How This Executive Search Firm Scaled In A Highly Niche Field