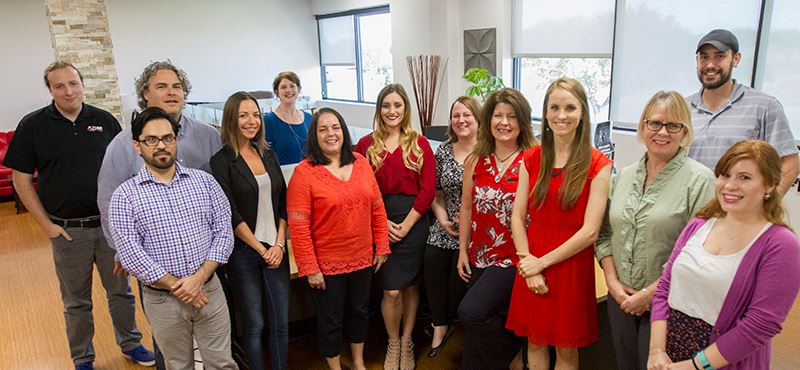 It's not unusual for a new year to signify change. For most businesses, the new year typically brings fresh challenges, goals and ideas. But for Affect Digital Media—then known as Advocate Digital Media—2018 meant more than just a new set of sales goals or a motivational message from the corporate office.
The leaders of the company, which was previously part of a larger publishing organization structured around a newspaper, learned the business would be spinning off to become its own entity.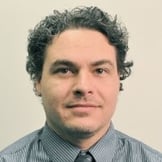 "The decision was made in October of 2017 and we were to go live on January 1," says Jason Holmes, who would take the lead as president of Affect Digital Media.
Like it or not, the change was happening. Holmes and his team had to move fast to prepare.
Navigating Uncharted Territory
It was a tall order by any measure: branch off from a parent company and undergo a total rebrand, complete with a name change. On top of that, however, ADM would also need to undergo a complete transformation to its back-end operations.
"Previously, we'd been running the agency within the framework of the larger company," Holmes says. "We were using all of their back-office solutions—the same HR department, the same accounting department, and so on, even though all of that was really built to run a newspaper."
A digital media agency, as you might imagine, operates quite differently from a print newspaper.
So Holmes was tasked with rebuilding operations from the ground up. One of the most critical departments to address was accounting.
"We had been using a newspaper subscription system to book our transactions," Holmes remembers. "We really struggled to get clean financials on how the agency part of the business was performing."
It was around that time Holmes discovered Ignite Spot. As an outsourced accounting firm, Ignite Spot offered an ideal way to bridge the transition from an antiquated, in-house accounting department to an agile, adaptable one better suited to a digital services firm.
"It was like going from the stone age to the internet age," Holmes says.
Related: 6 Things You Can Outsource to Save Your Business Time and Resources
Building Systems That Build The Business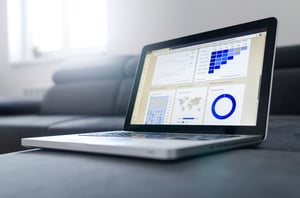 At Ignite Spot, one of our specialties is helping businesses build customized accounting solutions that address their unique needs. For example, a restaurant that conducts hundreds of small transactions a day is going to be interested in different financials than a professional services firm that bills a few dozen large transactions every month.
For ADM, our job was to build out a clear picture of what the company's balance sheet actually looked like now that it was its own distinct business entity.
"We needed to know what assets we held and what our processes were going to look like," Holmes says. "Basically, we had to create all new systems for our accounting."
The other major component was transitioning all of ADM's financial processes into Quickbooks, our preferred accounting platform.
"Ignite Spot was able to take all of our existing accounts receivable and queue all of that up in Quickbooks," Holmes says. "We also had a home-grown order entry system that we actually built within the agency, and we built a billing piece onto that that had never been tested. We had to integrate that with Quickbooks and Ignite helped a lot with that at well."
The preparations were in place. By January 1, 2018, it was go-time.
"We hit the ground running on January 1 and were able to invoice as normal on February 5th for January," Holmes says. "Honestly, I'm kind of shocked it went as well as it did."
ADM now has a clear picture of where the company stands financially every month and can pull any metrics as needed at a moment's notice. Holmes says it's been instrumental in helping the new company stay on track to meet its monthly goals.
"We now know really quickly how the month is turning out," he says. "If we need to produce some expenses, we can be more aggressive on our pricing, for example. We're not constantly looking in the rear-view mirror to find out how we're doing."
A Team In Transition
Accomplishing a smooth operational transition was one thing; leading an entire team of people through what was essentially a complete business upheaval was another thing entirely. And, keep in mind, all the while ADM still needed to maintain business as usual for its portfolio of media clients.
Holmes says adopting an "honesty is the best policy" approach helped guide the team through the transition.
"When we knew we were going to have to make some personnel changes, we needed to make them, get through them, and inform everyone about what was happening. Getting that message across to everyone helped ease some of the fears."
He also helped his team stay focused on its larger mission: maintaining excellent service for the company's clients despite the changes going on internally.
"We united everyone around a common goal: reassuring our customers that our great service isn't going to change," Holmes says. "We focused on the customers through our own rebrand, and the team did a really good job of that."
Related: How To Use The Right Leadership Styles To Motivate Your Team
With the operational pieces like accounting out of the way, Holmes and his team are free to focus on their core five-year goal: maintaining ADM's growth trajectory.
Disrupt Or Be Disrupted
Apart from his role at ADM, Holmes has two other businesses: a vacation rental company he runs with his wife and a property management company.
There's a common thread that runs through all his entrepreneurial pursuits: they're all within industries where major disruption has taken place or is currently underway.
"The way I look at any business is it's either being disrupted or it's already been disrupted," he says. "Look at publishing—obviously it's already happened. And travel is another one with platforms like AirBnb and VRBO. Just in general, I enjoy watching a disrupted industry and being part of it."
The key to finding entrepreneurial success within the disruption, Holmes says, is looking for ways to help guide consumers through the transition.
"Look at, 'what do they want and how?' In a newspaper, for example, their old advertising plan no longer works. How can I help them through that with new solutions?"
Adapting modern business solutions—outsourcing things like accounting, HR and marketing, for example—is a part of that.
"You're an entrepreneur. You don't also need to be your own CFO or your own HR guy," he says. "The most impact you can have is to focus on where you and your company bring value to your customer and outsource the rest."
Do you know where your business stands financially? Download our free cash flow forecast tool and find out!
You Might Also Like...
This Multi-Million Dollar Business Solves Every Driver's Nightmare: Parking
How This Office Supply Entrepreneur Bounced Back From The Brink Of Bankruptcy