We don't usually write blog posts about our own services. In fact, most of our posts are usually geared towards helping you build a bigger and more profitable business.
Today, we're breaking that rule, and for good reason. We've always provided small business tax preparation to our clients, but things are getting even better at Ignite Spot!
Our New Tax Director is Shaking It Up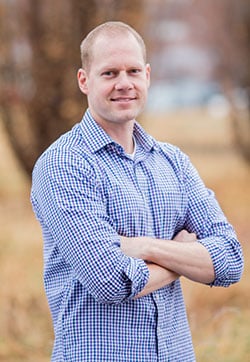 We're excited to announce the newest member to our leadership team here at Ignite Spot. John S. Riggs, CPA is the new Director of Tax Services and is implementing some great changes!
John's focus through the coming year is to build a strategic approach to helping each of our tax clients have an annual tax plan to implement on a quarterly basis.
Small business tax preparation is all about the return. Yes, John will complete your returns, but he will also be directing your tax strategy throughout the year with quarterly tax consults to ensure that there are no surprises and that your filings get in on time.
About John S. Riggs, CPA
John has over 12 years of experience working in tax and accounting. He has gained valuable experience working with a wide variety of industries, including public, private, and non-profit entities. He is proficient in preparing and consulting on most business entity types including corporate, pass-through, individual, exempt organization and fiduciary tax returns. He considers himself a business and tax advisor that wants to be an integral part of his client's success and business strategy.
John is licensed to practice public accounting in the state of Utah. He is a member of the American Institute of Certified Public Accountants and the Utah Association of Certified Public Accountants.
John received his Bachelor's degree in Accounting from the University of Utah in 2005, and later his Masters of Accountancy degree with special emphasis in taxation in 2008 from the University of Utah.
Need a New Tax CPA?
If you need someone to do your small business tax preparation and help you build the ultimate tax strategy, click the button below to get a free 30-minute session. After your call, you'll know if we're a good fit for your business.