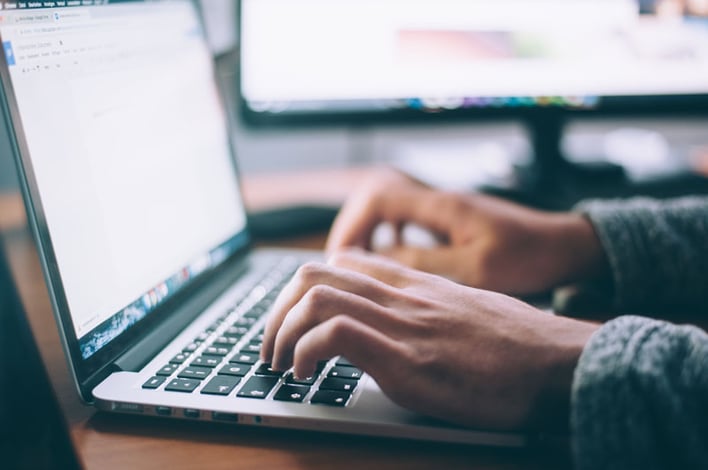 We've got a million-and-one projects going on around here at Ignite Spot lately. Not only is it the height of tax season, we're working on several cool new marketing initiatives and design projects.
Only one problem. Our team is made up mostly of accountants. They're incredibly talented at using QuickBooks and spotting opportunities to save you money, but not necessarily the best at graphic design or marketing or the like.
So what's the solution? Using temporary or freelance workers to bridge the gap.
With a record number of Americans leaving the traditional 9-to-5 for freelance work, there's never been a larger or more qualified pool of candidates looking for temporary and one-time projects. The biggest challenge is finding them.
We've had great luck finding some wonderful freelance contractors, but have also had our fair share of not-so-great experiences. Today we're sharing what we've learned so you can tap the best temporary talent and avoid the same pitfalls we've experienced.
Fiverr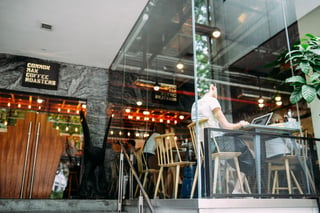 Fiverr bills itself as the "Freelance Service Marketplace for The Lean Entrepreneur." When the site originally launched, all services (everything from copywriting to picking up dry cleaning) was offered for just $5, hence the name.
Since then, the platform has expanded to cover a variety of price points for larger or more advanced projects.
Why It's Great: Fiverr is awesome for quick, small projects like whipping up an icon design or making a simple change to your website. As far as freelancers go, it's hard to beat the rates you'll find here.
Why It's Not-So-Great: You get what you pay for. In many cases, Fiverr service providers are cranking out a large number of similar projects for many different clients, so you won't get the customization or attention you might receive from a pricier contractor.
Expect an up-charge for things like multiple rounds of revisions or a speedy turnaround. Be sure to make your specifications clear in writing before getting started on a project.
Upwork
In 2015, freelance marketplaces Elance and oDesk merged to form Upwork, a global network connecting freelancers with clients.
You can register as a client and create job postings for work you need completed, then available freelancers will bid on the projects.
Why It's Great: Upwork allows you to set a range of specifications for your jobs, like working only with native English speakers or freelancers with a success rating above a certain percentage. You can shop based on a combination of experience level and price, choosing between the best value, the most experience, or somewhere in between.
There's also a nice escrow process designed to make sure you only pay the freelancer when you're satisfied with the work completed.
Why It's Not-So-Great: You'll need to do a bit of legwork to weed out unqualified candidates who will inevitably apply for your job. Also, the interface is clunky. It's not the most intuitive, and the process of tracking and paying for your contractors' work (especially for by-the-hour jobs) feels more complicated than it should be.
LinkedIn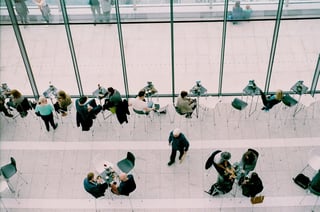 Recently, I needed a copywriter with a highly specific background for a certain project. I'd tapped my professional network and multiple freelance job-listing sites and come up empty handed.
Then I had a thought—why not do what so many recruiters do and use LinkedIn to sniff out candidates with the credentials I was looking for?
To keep it from feeling like I was cold-calling (and to get around LinkedIn's strict messaging policy that prevents spam), I sought out a few groups in the niche I was looking for and put in a request to join them.
To my surprise, both of my requests were approved within a day or two. I came up with a non-spammy post that described what I was looking for and explained why it was relevant to the group.
I included my personal email address for interested candidates to reach out to me directly. This not only made the post look more legitimate, it gave candidates a discrete way to get in touch without giving off any obvious signals that they were searching for work.
Within 24 hours, I'd received three emails from candidates who had the skills I was looking for, and ultimately ended up hiring one of them.
Why It's Great: Folks on LinkedIn are generally pretty qualified in their respective fields. Oftentimes, professionals are open to side projects in their areas of expertise even if they're not actively seeking work.
Why It's Not-So-Great: If you do happen upon the perfect candidate, you'll have a tricky time getting in touch with them if you're not already connected (i.e. you have a colleague or friend-of-a-friend in common). Best to stick with people in your extended network and those you share group memberships with.
Facebook Groups
Facebook is the place to go to catch up with old friends and scroll through funny videos. Who knew it was also a great place to find freelance talent?
Through the years, I've joined several Facebook groups related to my area of expertise, marketing and communications. If I need a project done in a pinch, I can almost always post in one of these groups and find a few people with the right set of credentials (or someone who knows someone that fits the bill).
Why It's Great: It's easy to find groups of active, highly engaged professionals by searching terms within your niche or the niche you're looking for. You can them join them and begin interacting with other members.
Why It's Not-So-Great: Unlike LinkedIn, where it's easy to get a feel for a person's professional background and skills, there's no built-in mechanism for that on Facebook. Always ask for a resume and a few references (and check them!) when sourcing talent through Facebook or any other social platform.
Have you had a good experience hiring a freelance worker? How and where did you find them?
Subscribe to our blog by clicking below and never miss an update!
You Might Also Like...
9 Awesome Resources for Continued Learning, No Matter Your Field
6 Things You Can Outsource to Save Your Business Time and Resources