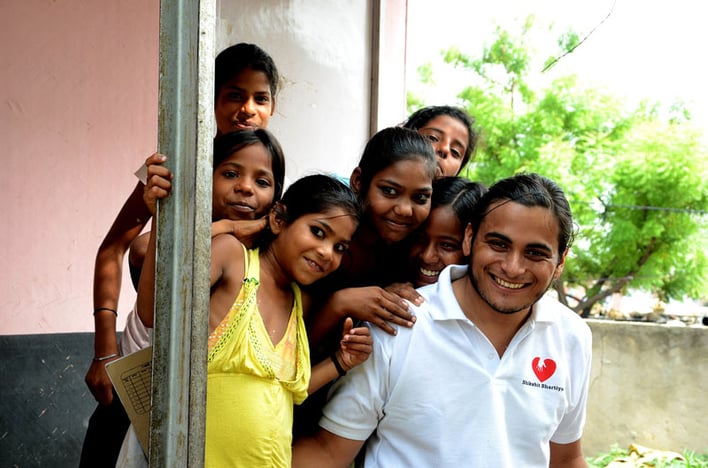 Who said making money and making a difference had to be mutually exclusive? Some of the wealthiest people on the planet are also some of the most philanthropic, and there's no good reason your business can't give back while still tallying up gains in the profit column.
Social entrepreneurship—that is, business with a built-in charitable element—is on the rise in both developing and developed nations, with 3.2% of the world's population and 5.75% of Americans involved in social startups.
And it's not just a "feel good" thing; surveys show doing the right thing is also good for business, as 56% of US consumers say they stop buying from companies they perceive as unethical.
Here are some of our favorite ideas and real-world examples for melding profit with purpose.
Give Back What You Sell
If you sell a physical product, chances are there's a person or organization out there who could use that thing for free. One of the easiest ways to make giving back part of your business model is to contribute the very item you sell to customers to folks in need.
Some examples we love are Twice As Warm, which donates a new hat, scarf or pair of gloves to a shelter organization with each purchase, and Smile Squared, which gives toothbrushes to underprivileged kids.
Help Create Jobs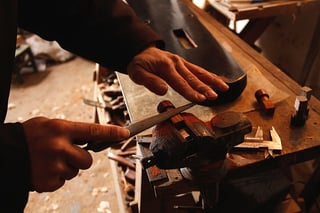 In the developed world, we take for granted our ability to freely sell a product we've made by hand or intellectual property we've created. It's a luxury much of the world doesn't have.
Financing and lack of infrastructure are two of the biggest barriers to job creation in developing nations, and the problem is compounded for women in particular. We love the idea of giving back by selling goods and services that support sustainable jobs for people in needy parts of the world.
Global Good Partners, for example, is an e-commerce shop made entirely of handmade goods created by female artisans, many from impoverished communities. The site provides the would-be female entrepreneurs a fair and sustainable market to sell their products to the rest of the world and build stronger communities at home.
Help Improve Society
If your business doesn't lend itself to donating product or creating jobs, contributing to a cause you care about works for nearly any type of enterprise.
Select a cause that's near and dear to your heart, from animal rescue to literacy to clean water, then partner with a reputable philanthropy to contribute a portion of the proceeds from every sale.
Educate your customers about your integrated mission with a blurb about your charitable tie-in on your home page and more information on your About Us page, as well as mentioning it on your packaging.
Join A Movement
In today's global and political climate, there's no shortage of deserving groups that need funding to survive. When a hot-button issue pops, take an active role by joining the side you support.
Ride-share platform Lyft, for example, made a big charitable impact and garnered positive publicity when it stepped up to donate $1 million to the ACLU as pro-bono lawyers scrambled to help sort out complications resulting from the January, 2017 travel restrictions.
Unsure of the best way to navigate controversial issues as a company? Check out our post on how to decide whether your company should take a political stance.
Give Customers A Choice
Parents know the power of choice well; it's much easier to get picky kids to eat their vegetables by framing it as a choice between options ("do you want peas or carrots?") rather than a command. Your business can take advantage of the psychology of choice in the same way by letting the customer choose where their money goes.
We like the array of options at Cards for Causes, a greeting card company that allows customers to select one of dozens of organizations to receive 20% of the price of their purchase. Even retail giant Amazon got in this philanthropy model with Amazon Smile, a branch of the site that automatically gives back a portion of proceeds each time you shop.
Contribute Your Time
Make a difference directly in your community by ponying up something other than a donation: your time. There are endless local charitable groups that need hands on deck just as much as, if not more than, cash.
Oftentimes it takes large group working all together to get a project—like a Habitat for Humanity home—done. Make it a department- or company-wide event and encourage your employees to take part. You can sweeten the deal for them as well by offering something fun like a BBQ lunch to coincide with the project.
Having a sense of purpose is one of the contributing factors for a business to stand the test of time. Take your pick of these ways to give back and put your purpose in action!
Get weekly tips to build a more profitable, meaningful business by subscribing to The Profitable Entrepreneur.
You Might Also Like...
Want To Make Bigger Strides Toward Your Goals? Start Journaling