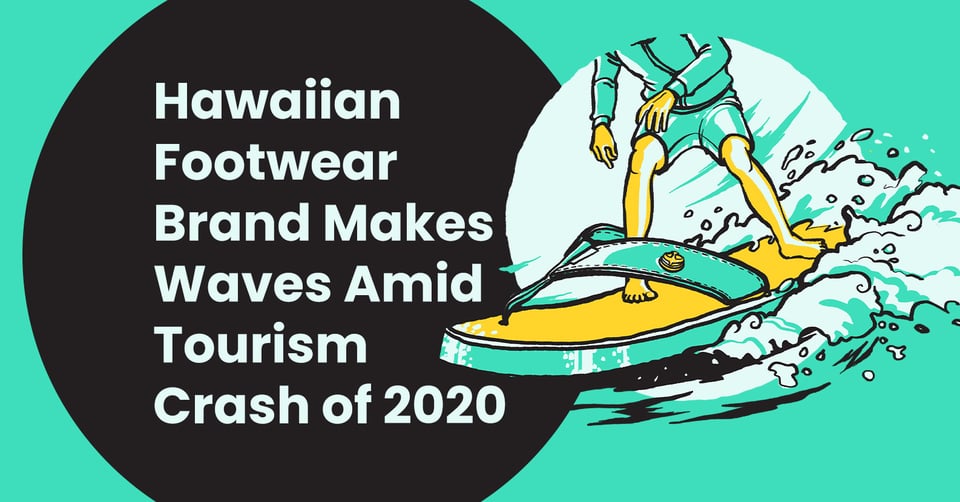 For Hawaii-based Kaka'ako Kasuals, mid-pandemic business decisions amid dwindling tourism have been more difficult—and more important—than any other time.
The company's leadership team has learned something that can save other businesses, too: If your accounting processes are lacking, it's crucial to invest in that before you invest in any other business function. Doing so could make or break your company's future.
Has Ignite Spot helped you achieve your business goals? Share your customer experience here and get featured on the blog.
Exactly how hard has 2020 hit the U.S. tourism industry? For perspective, the U.S. Travel Association tells us that 11% of all pre-pandemic employment came from the leisure and hospitality sector.
Today, that same segment accounts for 40% of the unemployment we're experiencing, according to the same report.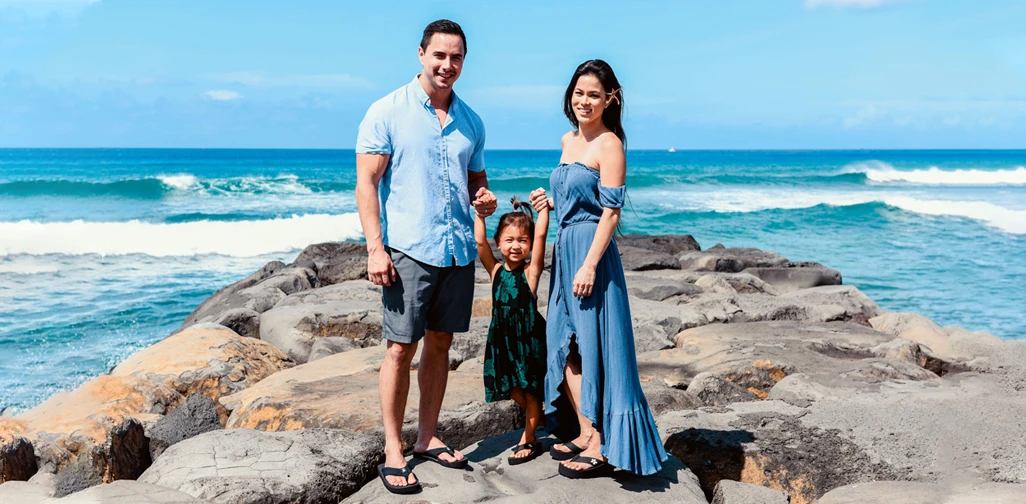 Kaka'ako Kasuals Footwear
The challenge: Busted books and a global pandemic
In early 2020, Kiani, Shay, and Nicole Wong, the leaders of Kaka'ako Kasuals, realized their books were out of control, and they needed help.
The trouble—and opportunity—started long before the Wong family acquired Kaka'ako Kasuals. The retail business was transferred from its founders, Mich and Dorothy Aach, in early 2019. The Aachs were an inspiring couple with irresistible magnetism, but financially, they were less organized and detail-oriented than Kiani and the team.
The scenario isn't uncommon: A business's previous owners had not done well staying on top of their books and accounting. They kept the company afloat with hard work, determination, and strong professional relationships throughout the 30 years they built the business.
This meant that in order to evaluate the company, Kiani and her team couldn't rely on the usual financial statements. Instead, they used unreliable and external signals like:
• Rough estimates of gross and net profit margins
• Approximations of operating costs
• A surface analysis of the Hawaiian tourism industry
• Brief consideration of competing companies in the brand's niche
• A look at the venture's vendor, distributor, and service partner relationships
• Upcoming and potential avenues for diversification and growth
Disorganized books hindered the new business
To grow their business, the new leaders of Kaka'ako Kasuals needed visibility into their financials. So, Shay immediately began to organize their bookkeeping and accounting. Her work would have stabilized the company, but she couldn't devote as much time and energy to the task as it required.
"I'm the director of operations, so around the same time, we were working on migrating our inventory and inventory management," she recalls. "I was also setting us up with other software integrations. It was a lot to manage."
So, she paused the accounting work to focus on operations. "I knew I was qualified to do the work of bookkeeping, so I assumed I could catch up on it later," she says with a laugh. "And then, you know, months later, I realized, 'Oh no, I can't catch up!'"
The looming 2020 pandemic complicated the financial challenges
The team began searching for a solution. Around the same time, rumors started swirling about a novel coronavirus that threatened to upend the travel industry and destabilize the family's new venture. The hazard added pressure that no other factor could have applied.
Kiani, Shay, and Nicole knew they needed an accounting solution immediately for insights into their business. How else could they prepare for the coming economic storm?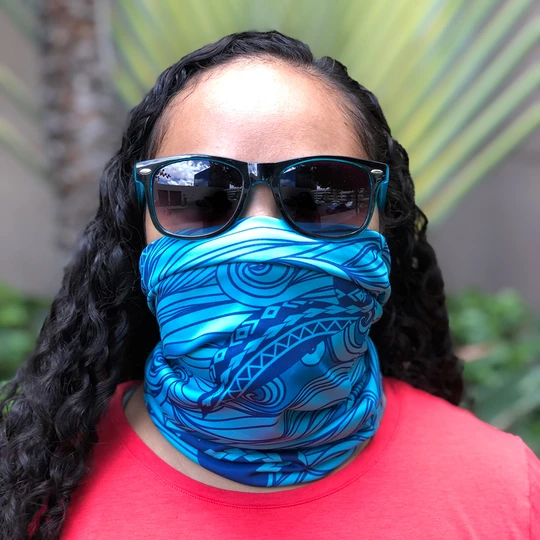 Kaka'ako Kasuals Neck Gaitors
Encountering twists and turns in the search for a solution
As business owners themselves, the Wong trio smiles when recalling their own "customer journey"—the pit stops and speed bumps that peppered their route to Ignite Spot.
"We'd love to say our journey to Ignite Spot was linear. That would have been ideal and would have saved us so much time and energy. But we had to backtrack a few times before arriving at our final destination." —Kiani Wong, co-owner, Kaka'ako Kasuals
First option: A friendly local bookkeeper
The three business owners decided to engage a local bookkeeper. The goal was to keep dollars circulating locally, a move that could have benefited everyone in the community. But it didn't take long to realize the partnership wouldn't work out.
"They didn't do much work for us unless we stayed on top of them," explains Shay. "They rarely reached out to us to make sure all our boxes were checked, and that's the kind of proactive service we needed. Because when you're already busy, and you're already struggling to get things done, it can be hard to remember what you must do to provide your accountant what they need to help you succeed."
In the end, the team felt disappointed in their passive local bookkeeper and decided they were paying too much for too little output. They needed a proactive relationship, one where the bookkeeper would help them help themselves.
Find a proactive accountant today. Download the pricing guide.
Plan B: an attempt at using automated bookkeeping software
Next, the group tried Bench.co, automated bookkeeping software that allows business owners to manage their own books without all the tedious manual labor of data entry. Here, the goal was to save time and money while still keeping the task in-house.
A few weeks in, the team felt frustrated that the software couldn't accommodate the nuances of a complicated and fluid business. Real-life scenarios like theirs require a human's understanding and creative problem-solving.
"The service was not nearly as personalized," says Kiani. "There wasn't a human touch to it, and we needed that."
Ignite Spot's outsourced accounting delivers visibility, stability, agility, and more
Kiani, Nicole, and Shay were exploring and comparing their options just before the pandemic. Kiani had heard about Ignite Spot long before any of their efforts to get organized. Now, for the first time, she saw why such an investment might make sense in the long run. The group signed on with Ignite Spot and began gaining traction in their quest to make their books more organized, verified, compliant, and insightful.
Right away, Korbyn Gallegos, the team's Ignite Spot accountant, provided a plan of action for the business owners to execute. It was a list of to-do items that would put Kaka'ako Kasuals on the right track to obtain stability, establish a healthy cash flow, and, eventually, achieve their long-term goals.
"Once we understood our situation a little bit better, Korbyn created a checklist of things that we needed to do every day so that we could get caught up—and then get building."
While the business owners tackled the checklist, their new accountant Korbyn went straight to work on their books.
Ignite Spot's team was nonjudgmental and understanding of the many nuances that put Kaka'ako Kasuals in a position to necessitate help.
Immediately, the accountants cleared about 10 months of records that were behind. Specifically, Korbyn posted and reconciled a thousand old transactions that needed to be handled. The outsourced accounting team also helped them address the massive issue of duplicate invoices and revenue. The tangle originated when Kaka'ako's transition from Sage into QuickBooks Online inadvertently recreated hundreds of invoices.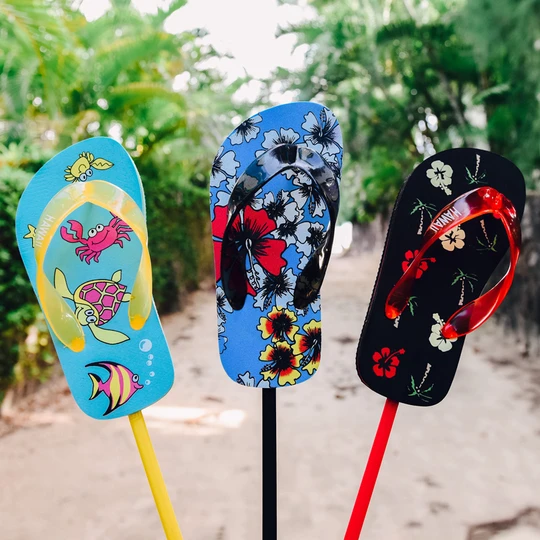 The pandemic arrives—and it's uglier than anticipated
Not long into their new partnership, Ignite Spot saw the impending global health crisis and recommended a drastic defensive pivot. In a few short weeks, tourism—the entire industry—evaporated.
Kaka'ako Kasuals relies on tourism for the vast majority of its sales. When foot traffic collapsed, so did revenue. "We're used to seeing 35,000 tourists arrive per day," says Kiani. "Now, suddenly, there are 400 tourists arriving per day."
And the impact isn't fleeting. The World Economic Forum reports that the losses from COVID-19 could set the world's tourism industry back 20 years. [Tweet This Fact]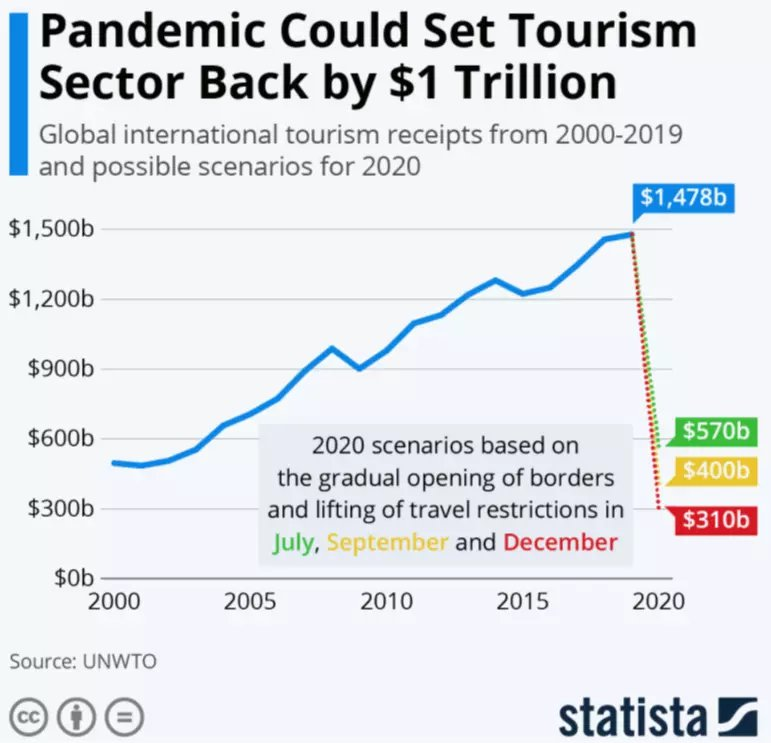 Source: Statista data via the World Economic Forum
Thankfully, Ignite Spot's service pivoted to accommodate and tackle the immediate and novel challenges. At their outsourced accounting expert's advice, Kaka'ako Kasuals found ways to cut their spending by 40% to weather the shutdown while continuing to serve customers.
"Without insight into our financials, we wouldn't have known what and where to cut to still be able to cover our operations. Now that we're organized, we can stay afloat throughout this crisis and whatever other threats the future holds."
—Kiani Wong, co-owner, Kaka'ako Kasuals
Spying the opportunity to do more than simply survive, Kiani, Shay, and Nicole also pivoted to begin designing and distributing neck gaiters, which can be worn as face coverings. The products fulfill a need while allowing the brand to pursue a measured form of diversification.
"I can see clearly now"
Visibility into accurate financials has given Kaka'ako Kasuals the luxury of options in a time when few small businesses can trust their own observations.
"In business, knowledge is power. Having the knowledge about where we are as a business really helps us to frame our perspective when approaching present problems and all future opportunities."
—Kiani Wong, co-owner, Kaka'ako Kasuals
Whether you're realizing your books are a mess, a global health event has destabilized your whole industry, you want more visibility for better decision-making power, or all the above and more, consider partnering with Ignite Spot. A full list of available services (plus pricing and expected results) can be downloaded here.