Quickbooks for advertising agencies
We don't have to tell you that time is one of your most precious resources when you run an advertising agency. That said, let's review the different ways in which QuickBooks can do the heavy lifting and simplify your accounting processes so that you can focus more on what you do best which is making clients happy.
Simplify Standard Accounting Processes
QuickBooks offers process improvements that save time, money and resources for agencies who want to best serve their clients and manage vendor relationships with superior accounting. Here are some examples of how to leverage QuickBooks:
Invoices can be duplicated for typical, recurring expenses like charging clients for monthly hosting

Marketers can create memorized transactions that allow them to duplicate transactions that occur regularly without having to re-enter all pertinent information

Memorized transactions can also help marketers stay on top of monthly recurring bills they need to pay such as lease payments

Having established accounts and hierarchies within QuickBooks makes month-end work a lot faster less complex
Tracking and Improving Cash Flow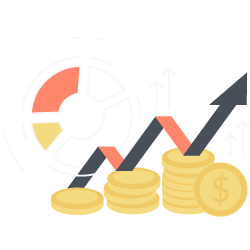 Closely monitoring your cash flow lets you know how well you can meet upcoming expenses, service debt and reinvest in your agency. Cash flow is defined as the difference between cash coming into your company at the beginning of an accounting period and cash leaving at the end of the period. Cash comes in when clients pay for your marketing services, when you take out a business loan or when you offload an asset such as real estate. Cash exits the business in the form of payments for everyday expenses, rent and other accounts payable, as well as to service debt or acquire an asset.
Apart from being able to stay current on the bills, maintaining positive cash flows is especially important for advertising agencies because it enables them to achieve the following objectives:
Invest in the latest technologies so your competitors don't leave you in the dust when it comes to innovation

Hire more staff to take on new projects and clients

Expand physical offices as team size grows
You can easily run a Statement of Cash Flows from the QuickBooks drop down menu which generates a report based on your receivables, payables and bank account information. As a best practice, you should review your statement of cash flow on a monthly basis to ensure that you don't miss any key detail such as an upcoming invoice that could lead to a short-term cash crisis.
Pro Tip: By integrating QuickBooks with Tableau, a business intelligence analytics software tool ideal for marketers, you can create a well-designed cash flow management dashboard. You'll be able to see a visual representation of real-time data about when, where and how money enters and leaves your agency.
But this is only the first step, QuickBooks also allows you put together cash flow projections with its Cash Flow Projector tool (only available on QuickBooks Desktop version). Creating regular cash flow forecasts is critical for any business but especially creative agencies which may experience slow periods throughout the year. Cash flow projections help you to anticipate potential pitfalls in your cash position that need your attention and allow you to plan for future growth. For more information on how to run a cash flow forecast in QuickBooks, see this tutorial.
Handling Expenses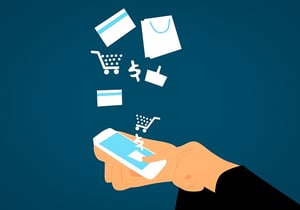 If you have employees that travel or pick up supplies, then you need a robust system to effortlessly track expenses and issue reimbursements. While QuickBooks doesn't offer its own expenses management solution, the software does allow for easy integration with many affordable third-party vendors like Expensify (compatible with QuickBooks Online). This cloud-based platform helps you save time while ensuring that costs are passed on properly. In addition to uploading receipts, users can also capture additional data such as mileage, parking fees, meals and other reimbursable expenses. Once you create an Expensify account, all Quickbook Online expense accounts will be automatically imported into Expensify as categories.
There's also a good chance that you carry client costs for things like website hosting, printing, etc. that needed to be managed carefully. A robust expense management system will allow you to approve vendor bills from your phone, so you never miss a payment.
Smarter Project Billing
For advertising agencies, using manual processes can hurt your ability to run successful projects. If the thought of producing accurate, granular invoices based on project type makes you nervous, then it's time to consider QuickBooks as a solution.
QuickBooks has a new tool called QuickBooks Project (available in QuickBooks Online Plus) that allows you to track time and money spent on each job so you can boost efficiency and profitability. One of the biggest advantages of this new feature is that it's already built-in to the platform which means that users don't need to connect any third-party application to benefit from smarter project billing. Agencies can:
View all job-related information in one organized place.

Run reports on open jobs to see whether you're in the black on each individual project

Benefit from four customizable reports to track: (1) profitability, (2) payments invoices (3) sales transactions and (4) any nonbillable time.

Track all time and expenses as well in addition to outstanding payments and unbilled work.
Next Steps: Start With a Clean Chart of Accounts
As you transition your agency's accounting needs to QuickBooks, the Chart of Accounts is one of the first things you will need to create after you set up a company file in the online system. Accounts come in various types to reflect money spent or earned in addition to assets owned or amounts owed to a creditor. Without a clean Chart of Accounts, sending invoices and receiving payment become challenging, quickly. Furthermore, putting in the groundwork now to get properly set up will give you peace of mind around tax time, or whenever you need to run a profit and loss report, or analyze transactions.
For expert advice on how to set up and use QuickBooks to streamline your accounting and help you run a more efficient agency with long-term clients, contact the Ignite Spot team today.