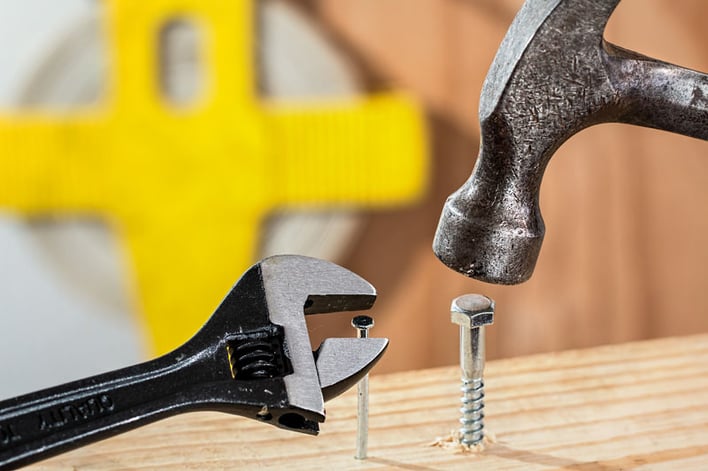 Any business is only as good as its systems. You might have the best business concept in the world, but without systems, you'll never be able to grow the operation to scale in an efficient and profitable way.
One part of building systems is having the right tools. Your tools are to your business like a hammer is to a carpenter. Could a carpenter build a house without a hammer? Sure, it wouldn't be impossible. But it'd be insanely difficult and time consuming.
Your business tools are exactly the same way; you might be able to get by without them for awhile, but why would you want to? The right set of tools makes your job easier, makes your business run more smoothly, and allows you to scale in an efficient way.
There are countless tools out there designed to help business owners, but in an effort to streamline your search, we've narrowed it down to just six essential business management tools you need to build your business.
1. CRM Tool
Short for customer relationship management, your CRM is basically your customer pool in digital form. It's where you keep track of sales leads, organize existing customers, and strategize to make sure you're serving each and every one of your customers in the most profitable way.
For many newbie entrepreneurs, your CRM might just be an Excel spreadsheet. And that's okay, for a while. But when you're ready to get serious about scaling your customer base, you need a CRM that can keep up and eliminate a lot of the legwork.
A good CRM will have a set of features designed to help make customer management seamless. Some of those might include:
Customer profiles that hold basic information like name and contact info
Tracking of previous purchases and interactions with your company
Workflows and automation tools for following up with prospects
Data analysis to understand lead sources, acquisition costs, close rates and other metrics
Predictive insights to better plan sales and marketing efforts
HubSpot and SalesForce are two such CRM tools. Both offer a nice suite of features for customer relationship management, with the ability to integrate easily with other services you may be using (like marketing tools, which we'll discuss in more detail below).
Related: Automated Business Tools Like Online Bookkeeping
2. Customer Support Tool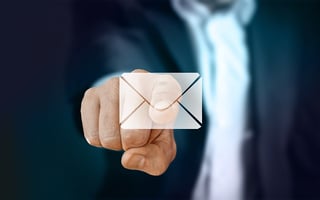 While your CRM is your internal-facing tool for managing customer relationships, your customer support tool is your external-facing one. This is how you'll interact with customers when they come to you with a service issue—calling, emailing, Tweeting you and so on.
A good customer support tool is essential to make sure every inquiry is addressed in a timely manner and that follow up continues until the issue is resolved. In short, it helps you make sure nothing falls through the cracks!
Remember, it costs between five and 25 times more to win a new customer than to keep an existing one. Therefore it's in your best financial interest to make sure you have systems in place to keep existing customers happy.
Depending on your business volume and typical service needs, your customer support tool might be something simple, like a live chat/phone line manned by a single employee, or it could be something more robust like an entire help department. And don't forget the option of outsourcing; more and more businesses are taking advantage of outsourced customer service to either supplement or replace their internal teams.
If you decide to go the internal route, look for a customer support tool that offers features like:
A simple ticketing system for managing inquiries
A shared inbox where employees can collaborate on tickets
Personalization capabilities (as opposed to robo-calls and emails)
Automation capabilities like follow-up reminders
Multi-platform functionality (i.e. phone, email, live chat, social media)
HelpScout and ZenDesk are two quality options for managing customer support with the option to scale up as your customer base grows.
Are you maximizing your profits and minimizing expenses? Get serious about balancing your cash with our free cash flow forecast tool.
3. Internal Communications Tool
According to research from SaneBox, nearly two-thirds of all emails are considered 'unimportant.' What does this mean for your business? Namely, that when you try to get a message across via email, you're competing with a whole lot of noise.
This is why we strongly recommend using a communication tool that's not tethered to the user's email account for internal communication purposes.
Say you need a quick response from Jim in accounting regarding a client's last invoice. If you email him, you might wait two days for a response. An internal communication tool, though, uses an instant-messaging like interface to ping Jim directly with your quick request.
If you think this sounds like simply adding another, different inbox, you're right—sort of. The thing is that this inbox comes with a whole bunch of highly useful features for teams that can't be matched via email alone. For example:
Group conversations where team members can chat in realtime without long, confusing email threads
The ability to include or exclude team members from conversations based on project, department, etc.
Easy search functionality to find previous conversations
Ability to integrate with many other apps, like your calendar, CRM, social media and more
At the time of this post, Slack is the gold standard for internal team messaging. It's what we use here at Ignite Spot and we couldn't function without it! Some team members like our CEO Eddy have forgone email almost entirely in favor of Slack.
4. Marketing Tool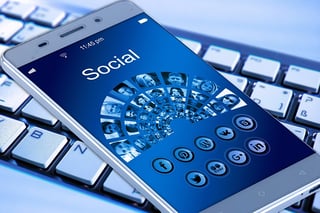 Now that we've covered the tools that will allow you to interact with your customers and your own team, we need a tool for you to interact with all the people under the sun who aren't your customers… yet.
Enter: marketing.
Marketing can take almost endless forms. You have digital marketing like email and social media. You have traditional marketing like word-of-mouth and advertising. It can feel overwhelming, but instead we like to think of it as exciting! Just look at all the possibilities there are for you to reach new buyers.
One thing that will make marketing way less overwhelming is using a good marketing tool. This will allow you to keep track of your diverse marketing efforts in one place, overseeing execution, performance and return on investment for every marketing channel.
The marketing tool that's best for you will depend upon your size, your industry and the type of marketing that's most common for your business, but here are a few we really like.
Sprout Social. Consider this your all-in-one social media tool. It allows you to schedule and publish posts, engage with followers, analyze results and plan future campaigns from one handy interface.
SEMrush. An industry favorite for search engine optimization. This tool helps you audit your site's SEO health, generate more organic search traffic, analyze your competition and manage search advertising. This tool is on the technical side and best for folks with a background knowledge of SEO rather than a novice marketer.
Mailchimp. A place to manage and track your email marketing campaigns. Integrates nicely with a variety of other services, like Wordpress and Google Analytics.
Google Analytics. If you only use a single marketing tool, let this be the one. Google Analytics can give you hundreds of data points about your business with a tap of the mouse—like your conversion rate, who's visiting your website, where your traffic is coming from, which campaigns are converting the best, and so on. Even if marketing isn't your skillset, I highly recommend Google's Analytics Academy as a must-take course for any entrepreneur to better understand the inner workings of your business.
5. Accounting Tool
We're an outsourced accounting firm. You didn't think we'd forget about an accounting tool, did you?!
Though it's not always pretty, it's imperative that you have your finger on the pulse of your company's financial health. If you don't, how can you possibly make the best decisions to grow the company and nurture your team?
QuickBooks is our bookkeeping platform of choice. It takes the guesswork out of bookkeeping and makes it easy to track expenses, manage payroll, generate reports and more, without a whole lot of fanfare.
It also integrates nicely with a number of small business accounting apps you may be using, like T-Sheets and Bill.com. We talk more about handy QuickBooks integrations in this post and answer many other frequently asked questions about the platform here.
Once you've grown past the point of DIY bookkeeping, an outsourced accounting service like Ignite Spot can take the financial hassle off your plate, managing all of the bookkeeping tasks mentioned above as well as providing insights to maximize your cash flow and minimize expenses.
Related: 4 Accounting Tools That Save You Time
6. Industry Specific Tools
Finally, you'll likely need at least one or two tools that are specific to your industry.
For example, if you're a service based business, you might need a scheduling tool to help you manage appointments and allow customers to book online. If you send a lot of proposals, you may need an interface for streamlining that process. If you sell and ship a product, you may need a tool to manage order fulfillment.
Think about processes that are specific to your business and don't forget to implement tools to streamline them.
Remember—you don't have to do it all, you just have to do one thing better than anybody else. Having the right tools and systems in place to manage your employees, customers and processes will help you get there.
Like what you just read? Subscribe to our blog for weekly updates on running your most profitable business!
Check Out Our Related Posts On Tools To Build Your Business:
Free Marketing Tools No Entrepreneur Should Live Without