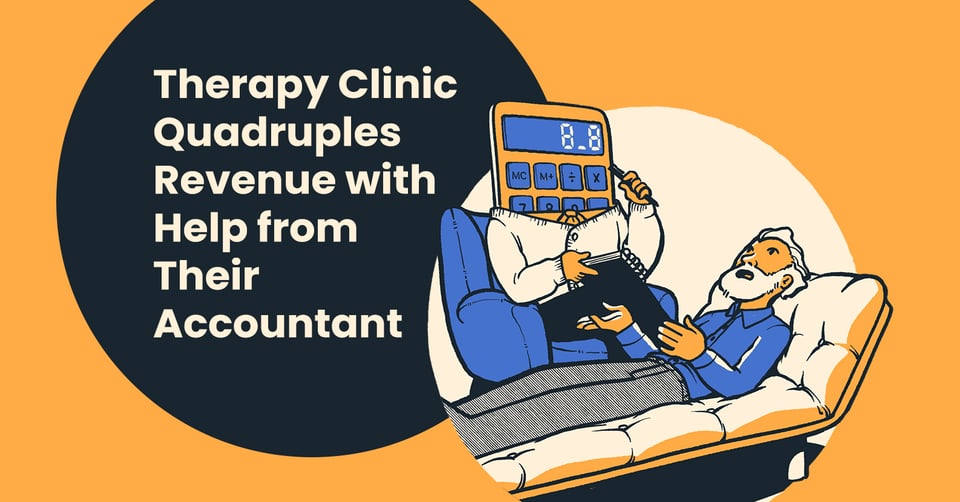 Experts at the CDC say that nearly 20% of U.S. children live with disordered mental, emotional, and/or behavioral health. Sadly, the CDC also reports that four out of five of these children never receive the specialized care they need.
Through behavioral analysis and therapy, outpatient treatment programs, occupational therapy, and administrator training, Diane and her team intervene in the lives of these children.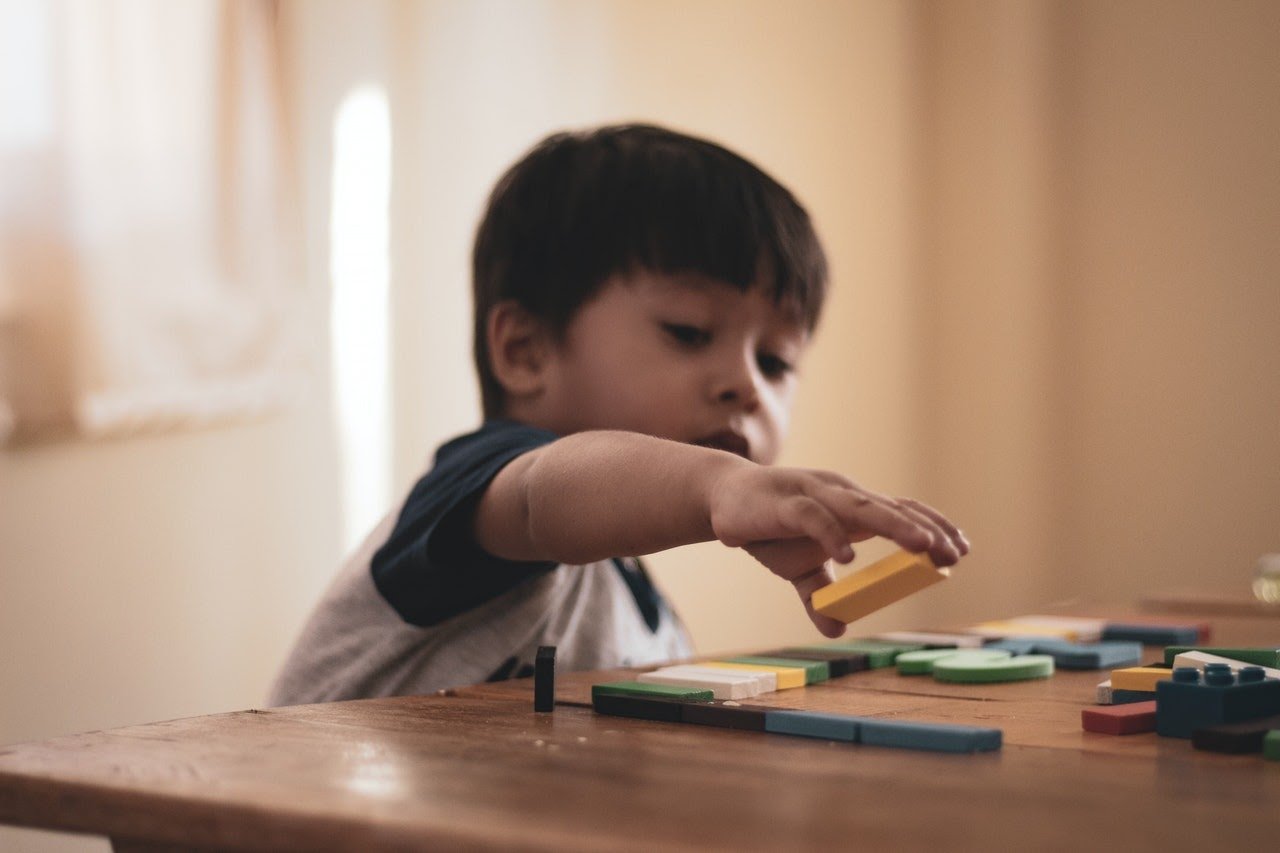 Together, Diane and her team provide the help that children, their families, and their communities need.
To reverse the tragic statistics, behavioral health service providers like BHCS need tidy books and visibility into their financials, as well as an accounting expert on their side to spot potential pitfalls (and opportunities) on their behalf.
Unfortunately, Diane's team operated without any of those things — until recently.
The challenge and opportunity: BHCS had potential but desperately needed dependable help
Diane wanted her business to grow and make a deeper, more meaningful impact, but her corporate accounting processes complicated and impeded that work.
"I knew what my bills were because I paid them," she says. "But I never felt like I had a handle on my accounting."
Payroll processes were a mess
Before BHCS found a suitable accountant, the team spent too much time on redundant payroll tasks, but no one knew how to streamline or simplify the process. Payroll was muddled and obscured, hiding important business insights Diane knew she needed to make mission-critical decisions.
Sadly, BHCS's experience isn't unique. Human resources journalists at HR Dive report that 54% of the U.S. workforce is impacted by their employer's struggle to handle payroll.
Quickbooks desktop alone meant no mobility
The BHCS team used the on-premises (desktop) version of QuickBooks, which meant they had to be in-office to peek at financials for any kind of decision-making. This also meant there were no integrations with other apps, such as expense management tools, payment processing solutions, or streaming bank feeds.
The desktop software also wasn't easy to use, and updating its features always caused bottlenecks. Diane was missing out on automations that could have saved everyone valuable time and mental energy. She knew there had to be a better solution out there.
Stagnant or slow growth lowered liquidity
Cash-flow problems meant that the BHCS struggled to cover employee wages, and Diane couldn't even pay herself consistently. The same lack of liquidity meant no investments in growth activities, which would have helped BHCS break into new markets or diversify revenue streams.
Finances were disorganized and complicated
Diane needed visibility into how services rendered translated to profits. She also needed to know where cash was going, when, and why. The business had goals but no indication of where they stood — let alone a clear road map to achieve them. That's because her general ledger was a mess. She had trusted a string of experts who had disappointed the business for one reason or another.
A parade of intolerable accountants complicated matters
Diane knew better than to try to handle her accounting on her own. After all, she had a business to run. So she did her best to enlist professional help.
The local CPA who surprised Diane with a $15k tax bill (and a shrug) at year-end
One of BHCS's first business accountants failed to advise Diane on basic financial best practices. For example, he lacked the foresight to have BHCS set money aside for tax time. This resulted in a surprise tax bill of over $15,000.
When asked why she wasn't advised or warned, the professional shrugged. "It's too bad," he said. "I see a lot of new companies go out of business because of this," he told her.
Furious, Diane cut her losses and began the hunt for a new helper.
The scatterbrained expert whose office looked like a tornado had hit
Determined to find a good fit, Diane agreed to try virtual accounting services — but insisted on meeting in person before entering an agreement. She traveled a long distance to meet the next candidate. Sadly, upon arrival, Diane saw unorganized stacks of customer files everywhere.
She was back at square one. Again.
The Accounting friend who failed, quit, and took star employees with her
The next professional Diane hired was anything but professional, becoming too close with coworkers and inciting internal drama. She was hammy, disorganized, and often tardy. Chaos reigned, and the general ledger became even messier than before. Diane began to lose hope.
Finally, the perfect fit: BHCS partners with Ignite Spot
Exasperated, Diane searched online for another outsourced accounting team. She found and researched Ignite Spot. Intrigued, Diane booked a flight to meet Ignite Spot at the group's headquarters. When she arrived, the Ignite Spot professionals listened and took an interest in Diane's business — something no accountant had done before.
The partnership: After an arduous start, Ignite Spot helps BHCS quadruple in revenue
Diane says the early days of Ignite Spot's partnership with BHCS were rough, but that's only because her business had a lot of complexities to untangle.
"The first year was difficult," she recalls. "Korbyn [BHCS's Ignite Spot accountant] was great. He went through all of our books and figured out what made sense for us. It was a lot of work for them, and they just kept cleaning up all of it."
She describes her new accountants' work like her own: as a therapist, she diagnoses problems and applies appropriate treatments. And that's what Korbyn did for BHCS.
"It was an entire year of problem-solving step by step with weekly meetings," she says.
Both parties hung in. The duo is now a well-oiled, productive, proactive engine.
The results: "better everything"
Immediately, the partnership produced some quick wins:
Ignite Spot's team quickly switched BHCS from desktop to QuickBooks online. The move gives the business's leadership an accurate, real-time view of financial data from anywhere.
They also updated the company's payroll process. No more inefficiencies, redundancies, or bottlenecks.
Diane's new outsourced accountants worked to organize BHCS's battle-scarred, scattered, inaccurate, and incomplete general ledger.
Best of all, Diane sensed someone competent, trustworthy, and dependable was listening to her, which gave her the confidence to focus on her operations stress-free for the first time in a decade.
Over time, BHCS and their new accountants generated more long-term, lasting wins:
•

Leadership now has a crystal-clear view into payroll — with the constant ability to see the most important insight: how hours spent turn into cash. This lets Diane steer toward a better future.

•

They've also learned to manage their own cash flow. This means they matured from barely covering employees' salaries (including Diane's own unpredictable compensation) to paying out all the employees — without any issues.

•

Diane now has full visibility into the company's very unique cost of doing business. This allows her to intelligently diversify revenue streams — one of the main reasons BHCS was able to grow, and then grow some more.

•

The business came to Ignite Spot with a goal of getting organized and complaint — and then increasing their revenue. Refreshingly, the team did that and more: BHCS has quadrupled their gross revenue.

•

BHCS now anticipates more growth and is preparing to capitalize on new, exciting opportunities that, before, they would have passed up.
What's your challenge?
Sadly, Diane's earlier situation is all too common. The need for financial visibility is complicated by some experts who deliver only unfulfilled promises.
Whether your goal is to survive this year, decrease employee spending, double your revenue, or even triple or quadruple it, give Ignite Spot a call. Our accountants can diagnose your financial maladies and prescribe a course of action to help you achieve your list of goals.