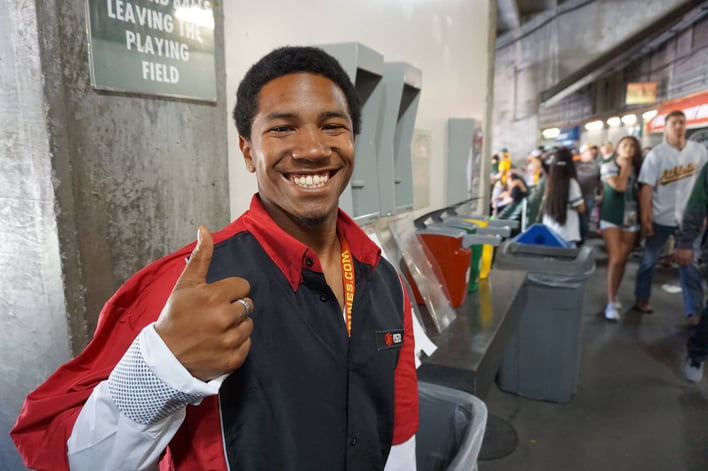 Lots of startups struggle with accounting processes like payroll. For Ignite Spot client BlueCrew Jobs, though, the situation was much more complex than doling out paychecks to a handful of employees. By working with our team of virtual accountants, the app maker was able to streamline payroll, trim expenses and become profitable, which ultimately contributed to a $14 million influx of capital to expand the company across the country.
The Concept
BlueCrew is an on-demand workforce app that connects job seekers with open positions. The majority of people who use the app are flexible or temporary workers, which means BlueCrew's payroll processes are complicated. They involve coordinating time sheets, overtime pay, direct deposits, taxes and more for thousands of W2 employees—no small feat.
Because of these nuances, having carefully controlled accounting processes was critical. BlueCrew initially turned to accounting contractors to tackle the job, but it wound up bringing more headaches than financial solutions.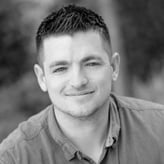 "It ended up being disruptive the point that one of us basically had to sacrifice an entire day working with them," says BlueCrew Chief Operating Officer Nick Jones.
It also quickly became clear that the contract-style accountants BlueCrew tried to work with didn't have any rigid, visible quality control processes in place for their work. Thus, it was difficult to hold them to the high standard the company needed.
In 2016, BlueCrew's leadership team turned to Ignite Spot to whip its accounting processes into shape and trim expenses.
Related: The Virtual Accountant Guide: How to Switch, Work With, And Pay One
Getting Profitable
For a startup, cash is oxygen. It doesn't matter how good the concept is; without positive cash flow, the business will inevitably flounder.
Research indicates that 29% of startups fail because of problems with cash flow—the second most common reason for failure (the number one cause was the lack of a need for the product in the marketplace).
Ignite Spot's key functions were to help BlueCrew identify priorities, set financial goals and cut expenses in a way that aligned with those goals and priorities.
"Having multiple pairs of eyes on our books to ensure we were operating in accordance with these plans was invaluable," Jones says.
On the operations side, the company shifted its focus from building out the product to getting it in the hands of the intended audience—workers and companies in need of them. Jones says "sell more, build less" became a company mantra.
"The only way to figure out what your customers really want or need is getting out in front of them, getting dirty and making these things happen manually," he says, "until you can get the tech built that repeats that process."
Related: Download Our Free Cash Flow Forecast Tool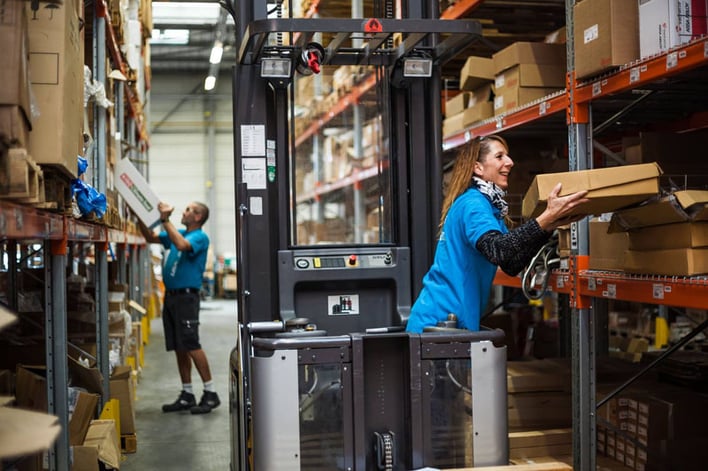 By mid-2017, the company had a strong handle on its cash flow and was tracking costs versus revenue on a weekly basis. The app's user base was growing steadily. Its founders felt a sense of validation—their idea was a profitable one—but even bigger validation was right around the corner.
A Major Investment
BlueCrew's core value proposition lies in eliminating the middleman for job seekers. Why use a temp agency when you can scroll through available jobs and pick the ones you like yourself using a handy mobile interface?
It's exactly what caught the eye of Adam Roston, head of media and publishing group IAC, who told Forbes the $125 billion temporary staffing market is ripe for disruption.
"It's an offline business right now. We know it can be done better using technology. In the same way that Uber was impossible before smart phones, this wasn't possible before smartphones," Roston told the outlet.
IAC invests in companies at the forefront of ecommerce, technology and media, with brands like Vimeo, Angie's List and Match.com among those in its impressive portfolio. In March of 2018, news broke that IAC would invest $14 million in BlueCrew Jobs, marking a major turning point for the company.
"As a business, this means we'll be able to expand into more geographies across the country, which is another massive challenge but something we've been hoping for the opportunity to do for a long time," Jones says.
BlueCrew now serves more than 250 active clients seeking workers and has sent more than 100,000 jobs to users. It's been a journey to get to this point, but the team says it's excited about what lies on the horizon.
"We've been through a lot as a team so we're incredibly proud of everyone's efforts to make this a reality," Jones says.
Read more stories of struggle and success from real entrepreneurs! Subscribe to our blog and get thee latest posts each week.
You Might Also Like...
An Accounting Error Almost Cost This Entrepreneur Everything. Here's How He Recovered
Client Spotlight: How Bracket Labs Controls Costs Through Strategic Outsourcing