Ready to leverage the support of a CFO without the price-tag of a costly in-house executive? Then it's time to make the switch to CFO services so you can gain professional insight on how to grow your business when you need it, but at a fraction of the cost.
There are a number of options to choose from when it comes to CFO services for your small business needs. That said, you can usually find an outsourced CFO within the following types of industries:
Independent Contracting
Staffing, Recruiting and Executive Search
Professional Outsourcing
Virtual Accounting Firm
Ultimately, your decision should be driven by the level of personalized service you require, your long-term objectives and of course, cost. If you want to tick all the boxes, then we recommend partnering with a virtual accounting firm for your CFO services.
Understanding Your Needs
CFO services is a broad term. It could include everything from daily financial reporting to a one-time expert consultation to provide advice on an upcoming expansion project. As a small business owner going into your search for CFO services, you have to know what you are looking for. Here are some getting started questions that can help you pinpoint the scope of services you would require from CFO services:
What activities would benefit from a CFO's input and assistance?
Are these one-time activities? Annual? Quarterly? Monthly? Daily?
Which business financial goals am I looking to meet by hiring a CFO to assist?
If services are on a one-off basis, how equipped is my staff to handle routine financial reporting, dashboards and other daily tasks between consultations?
After answering these questions, we recommend putting your results you collect into a chart with daily, weekly, monthly and annual tasks that could use some tweaks.
Perhaps, you're pretty new to organizing your financials and don't have enough information for a chart? In that case, make a list of what you'd like for your outsourced CFO to accomplish. The CFO you select should be able to help you organize these into routine tasks to be accomplished on a clearly defined schedule.
Firms That Offer CFO Services
As mentioned above, there are a number of business sectors that offer CFO services. These range from individuals getting out of the private sector to work for themselves to agencies that specialize in outsourcing or other services. Let's take a look at the pros and cons, and what you can expect from each:
Independent Contractors and CFO Agencies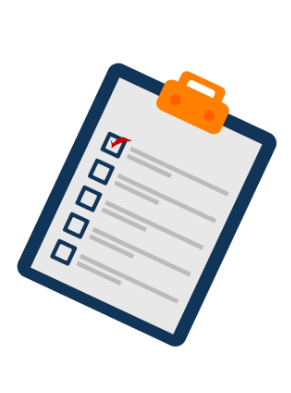 If you've been in the private sector long enough, you likely know a C-Level executive who has exited their post at the helm of a company to offer consultative services to clients on an as needed, on-demand basis. This is no different for CFOs.
These individuals will often work as contractors, offering services to small business owners within their network. Sometimes they join organizations of former CFOs who now provide outsourced CFO services to small businesses.
The benefit of partnering with an individual is usually that it can be cost-effective for short-term consulting jobs. But the major challenge with this model is that it's often difficult to find a professional who has the industry-specific experience you require. For instance, if you hire a CFO who has 20 years experience within the field of education for your textiles manufacturing business, you'll likely be paying for advice from someone who doesn't understand the nuances of your business.
Staffing, Recruiting and Executive Search
Executive search firms in the staffing and recruiting industry sometimes offer on-demand CFO services to small businesses seeking consultation. These are typically hourly, consultative services.
In this scenario, the executive search firm leverages its existing relationships with leadership throughout the community to provide an as-needed service to clients who require help with a specific project, like preparing for an audit.
This may offer a good short-term solution, but may not meet your long-term goals. You should also keep in mind that an executive search firm ultimately wants to place a CFO at the helm of your business, and the cost of hiring a full-time in-house CFO is usually six figures.
Professional Outsourcing Agency
In the professional outsourcing space, you find giant, worldwide conglomerates that specialize in helping businesses reach their goals through outsourced labor. Companies like Deloitte and Accenture are good examples.
These agencies pride themselves on specialization, having a team member who can meet every need. However, the downside of partnering with a large, outsourcing agency is the lack of timely, personalized services. These companies can efficiently churn out labor and consultation services but lack a personal touch which is important to small business owners.
Virtual Accounting Firms
Accounting firms make their life's work attending to business finances. They hire skilled accountants and CPAs who are qualified to assist with CFO services such as budgeting, accounting, forecasting and providing consultative advice.
These businesses typically benefit from the experience of accountants in all different kinds of fields, making an accounting firm a good choice for anyone who needs someone who can provide financial advice specific to their line of work.
However, the distinction with virtual accounting firms is that they leverage technology to provide the same services but at a fraction of the cost. In this way, high-quality professional accounting advice becomes more accessible and affordable for businesses of any size.
At the same time, it is important to note that not all virtual accountants are created equally and it is important to do your research before making a final decision. In fact, some virtual accounting companies are based in one location but re-outsource to other firms, making it near impossible to have confidence in their services. At Ignite Spot, our entire accounting team is based at our headquarters in Kaysville, Utah. We do not re-outsource this work to any other firms. That means that your team is 100% American and trained to support your small business.
Benefits of Choosing A Virtual Accounting Firm
Overall, partnering with an accounting firm provides small businesses with expertise tailored to their business. Below are some additional benefits of partnering with an accounting firm.
The Proof is in the Personalization
Accounting firms come in many sizes and bandwidths to meet your small business needs. If you want all the experience and expert efficiency of a big firm, but you'd also like to be able to pick up the phone and reach a real person, then a virtual accounting firm might be a good fit for you.
During your search, take some time to check out the team that would be serving you and learn more about the hiring process of your CFO services partner, if the information is easily available.
For example, at Ignite Spot, each person on our team is hand-picked. In fact, it's not easy getting on the Ignite Spot team. Our interview process is built to weed out accountants that don't share a passion for our mission to help every business in America become debt free and profitable by 10% or more.
Real-Time, Accurate Reporting
Running the numbers, updating dashboards and other daily activities are commonplace in an accounting firm.
When you partner with an accounting group, you know that you're dealing with an expert in daily reporting. And that means there will likely be no setup contingencies that have to be implemented to service your business and no need to install special equipment or software needed to manage it.
Good accounting firms should already have the foundation in place and the bandwidth to add your business to their portfolio. This means your business will benefit from real-time, accurate reporting exactly when you need it so you can make the most informed decisions to fuel growth.
Our online accounting services free you from your accounting headaches and give you one-on-one support to help you master your finances.
Technology Considerations
Depending on your needs, it may be good to find an accounting firm that specializes in using new technology for bookkeeping services. Bigger firms tend to have more funds to invest in technology and an infrastructure in place to support it. In addition, most virtual accounting firms will invest in state-of-the-art technology that allows you to access your financial information whenever you need it and from any location.
If they have been around for awhile, they should be able to manage your QuickBooks licenses, host your software and offer suggestions for other accounting platforms that may make more sense for your needs.
Beyond CFO Services
It's likely you are already partnering with an accounting firm, or maybe you've recently considered it. When you trust your business finances to an accounting firm for CFO services, what you are getting is a virtual accounting department.
In other words, CFO services in and of themselves are an extension of services you may already be using with an accounting firm or thinking about using. These services all connect with each other in support of a positive financial outcome for your business.
Let's take a quick look at how the Ignite Spot model works:
Big Picture Strategy and Profit Coaching: Your Ignite Spot Controller / CFO will prepare financial performance reports and discuss them with you through weekly or monthly calls. Our focus surrounds seven key areas that will transform your small business profitability.
Day-to-Day Tasks: With online bookkeeping services for small business, you can turn your attention to other work that needs to get done. We furnish you with up-to-date financial reports so you never have to wonder about your company's financial condition. Areas of focus include data entry and reconciliation, accounts receivable and payables management, sales tax, monthly financial statements, payroll preparation and inventory reconciliation.
In short, you'll get a certified online bookkeeper to support your business, making it easy to assign your tasks, chat instantly and download reports.
Small Business Tax Preparation: As an Ignite Spot client, your bookkeeper and controller will give everything to your Ignite Spot CPA for a complete tax return.
Overall, by making the switch to Ignite Spot, you can transform your business finances in the following ways by taking advantage of our full-range service offerings:
Final Thoughts
If you are ready to leverage the expertise of a CFO to help make your business profitable, then you should partner with a virtual accounting firm that can offer:
Meets your qualifications of experience, education and licensing
Offers accuracy that impacts your business from the top down
Uses the latest accounting technology
Provides real-time reporting
Gives your business the attention of a virtual accounting team
And extends personalization and knowledge of your industry needs
At Ignite Spot, we have provided hundreds of small business owners and executive management with actionable steps they can take to maximize profits.
Still not sure if this is the right move for your small business? Let us prove ourselves to you with a free coaching session to see how Ignite Spot can help your small business make more money.
Here's what to expect during your free session:
Learn the biggest secret to getting profitable and how to implement it in your 30 minute call.
Get 2 coaching tools absolutely free.
Work with the Ignite Spot coach to customize our tools to your business.