We're always looking to expand our noggins, and reading advice from those who've been there, done that is a surefire way to accomplish it.
Here are six must-read pieces of non-fiction for any aspiring (or well established) entrepreneur from the greats that have gone before us.
The Tipping Point, Malcolm Gladwell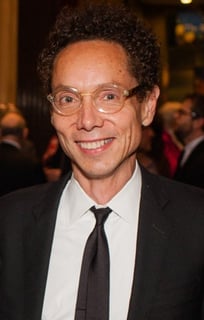 What do disco music, beanie babies and Pokémon Go have in common? One day they were unheard of, and the next, seemingly everyone was obsessed with them.
These are just a few of the trends from the last few decades that have "tipped"—Gladwell's term for reaching that critical point where a huge portion of a population suddenly jumps on a certain bandwagon.
And it's not just products that "tip." It can be ideas, like recycling or quitting smoking, or even ideologies, like with an underdog political candidate.
Gladwell's pot of gold for entrepreneurs in The Tipping Point is his deep dive into how and why trends tip—and how we can better position our own ideas (like our products and services) to do the same.
AskGaryVee, Gary Vaynerchuk
If Gary Vaynerchuk's name sounds familiar, it's probably because you've seen one of his suite of entrepreneurship books perched atop the bestseller list. Or because you've caught one of his late-night television appearances. Or because you follow him on Twitter.
Vaynerchuk shot into the public eye with the popularity of his daily digital wine critique show, Wine Library TV, named after his family's eponymous liquor store.
In 2009 Vaynerchuk launched his own social media consulting agency, VaynerMedia, where he and his team have led the strategy for the likes of General Electric, Anheuser-Busch and Pepsi.
Finally, in 2014, he launched the #AskGaryVee show, a podcast where budding entrepreneurs call and Tweet in their most pressing business strategy questions for Vaynerchuk's expert input.
AskGaryVee is the amalgamation of Vaynerchuk's best advice, chock full of some of the very same questions you've likely pondered yourself. Like, how do I grow my social media following quickly? Where do I find the best employees? What should I call my new business?
You'll find nitty-gritty, highly actionable answers to all of these and many more questions delivered in Vaynerchuk's signature no-BS style in this book.
Enthusiasm Makes the Difference, Dr. Norman Vincent Peale
When it comes to positive thinking, Dr. Norman Vincent Peale was ahead of his time. In Enthusiasm Makes the Difference, Peale explores how our circumstances in life are largely determined by our own mindset: positive versus negative, enthusiastic versus lethargic, hopeful versus despondent, and so on.
The original version of this book was published in 1967, and though some of its figures of speech are a bit antiquated, the underlying ideas stand the test of time.
Peale offers concrete examples of how shifting our thinking can lead to more favorable outcomes, not only in business deals and career moves but in relationships and life.
If you love this book, you'll also want to check out some of Peale's other widely-read works including The Power of Positive Thinking and You Can if You Think You Can.
#Girlboss, Sophia Amoruso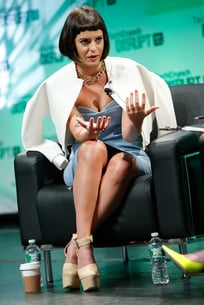 Just a decade ago, Sophia Amoruso was broke, directionless and headed down a precarious path of partying and dead-end jobs. During one of them, a stint checking IDs at a museum, she got bored and started browsing eBay.
What she found? An underground, cult-like market for vintage fashion, one where $5 flea market finds re-sold for hundreds or even thousands of bucks. A vintage junkie herself, Amoruso was hooked.
#Girlboss is the story of how Amoruso transformed her indie eBay shop into the multi-million-dollar global fashion conglomerate Nasty Gal in just a few short years. By 2012, the company was named one of America's fastest-growing retailers by Inc. Magazine and today boasts some 500,000 customers in 60 countries.
A must-read for women in particular, #Girlboss spills the details of Amoruso's initial business naiveté, her journey of learning to navigate the complex, good-old-boys club of corporate America, and her sassy but always classy way of responding to those who'd prefer to see her stumble.
Start With Why, Simon Sinek
Ever heard of the golden circle, the celery test or the split test? If not, you're due to check out Simon Sinek's Start With Why.
There's a reason Sinek holds a place among the top three most-watched TED talks of all time; it's because he knows the innate formula for inspiring others and getting them to buy into your idea—crucial aspects of running a successful business.
Sinek goes into detail about the characteristics and tactics of our nation's most iconic leaders, like Steve Jobs and Dr. Martin Luther King, Jr. How did they inspire millions to believe in their dreams? If it's something you'd like to learn, this book is the perfect resource.
Shark Tales: How I Turned $1,000 into a Billion Dollar Business, Barbara Corcoran
You probably know her as the no-nonsense, well-spoken panel member on the hit show Shark Tank, but Barbara Corcoran's business acumen goes far deeper than making made-for-TV investment deals.
After failing at nearly two dozen mediocre jobs, Corcoran borrowed a grand from a boyfriend and opened up her own New York City real estate operation. In Shark Tales, she weaves the narrative of how she bucked conventional business education in favor of techniques learned by the seat of her pants to gradually build what's now a billion dollar empire.
If you're into real estate—or just making it on your own—this is the read for you.
What are your favorite business books of the moment? Let us know by leaving a comment below!
Subscribe to The Profitable Entrepreneur and never miss an update on your favorite business topics!
Additional Resources
Set Yourself Up for Success with a Morning Ritual that WORKS