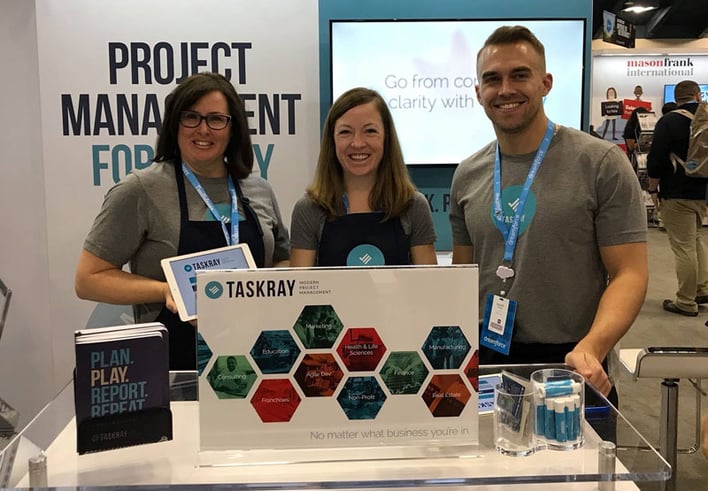 The business world of today is very different from the one Matt Gawin knew 20 years ago.
After getting his MBA from the University of Illinois Chicago, Gawin took a position in the finance department of General Electric and started down the traditional career path: get a good job, climb the corporate ladder, stick around for a few decades and retire with a nice pension. That's how everyone did it, right?
By the time Gawin and his wife decided to start a family, though, his priorities had shifted. He took a hard left turn and stepped away from corporate America to raise his family, traveling the world with his wife's career, serving in various community positions and even dabbling in political campaigns.
Fast forward to 2016. Gawin's kids were grown. His schedule had a gaping hole for new opportunities and he was itching to put his sharp financial skills back to work. So he did what all the cool kids are doing these days: he joined a startup.
Helping Businesses Do Business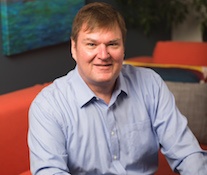 Gawin signed on as the CFO of Colorado-based Bracket Labs, which creates products to transform how teams work in Salesforce. Founded in 2010 and 100% bootstrapped, the company has been judicious from the start about where to spend its precious time, resources and cash.
"If you think about a bootstrapped company, they're working in a basement, focusing primarily on product and marketing," Gawin says. "But somebody has to keep the books. It's non-negotiable."
As CFO, the task at hand for Gawin was to steer the ship in the right financial direction, not get bogged down in bookkeeping. So Bracket Labs opted to take advantage of the emerging virtual services market—a cost-effective way for startups to meet their diverse staffing needs without the expense of adding full-time employees. With the help of Ignite Spot's virtual accountants, Gawin is able to focus on the bigger financial picture while Ignite Spot take care of the transactional, day-to-day financial tasks.
"We're able to hold every department accountable for their budget with the push of the button, which drives responsibility within the organization," Gawin says. "That wouldn't be possible without Ignite Spot."
Related: 6 Things You Can Outsource to Save Your Business Time and Resources
A Global Trend
Bracket Labs is in good company in its decision to outsource a portion of its financial services; the global shared services market reached an estimated $9.6 billion in annual contracts in 2016.
This covers not just accounting (which is the third most commonly outsourced service), but other common functions a business needs to survive, like HR, sales and customer support. In the latest state of the industry report, IT was both the number one service outsourced by businesses and the number one industry to adopt the use of shared services.
For startups, it means the ability to operate like a large company while maintaining the budget of a bootstrapped one. For Bracket Labs, it means being able to maintain the company's independence, without weighing outside influences from investors and other funding sources.
"It's so much easier to start a small business today when you can buy services by the drink, so to speak," Gawin says. "You can cobble together a dozen systems, pay for what you need each month, and swap them in and out, based on your circumstances. You can do business so easily, and I never would have envisioned that 20 years ago."
The Shifting Landscape
The emerging outsourced services market is one major change Gawin had to embrace when he re-entered the workforce as part of a startup. Another big shift? The speed at which business gets done.
"Buckle your seatbelt," Gawin laughs. "Working in a startup environment brings challenges and excitement every day that make corporate moves seem glacial."
He says being agile and adaptable is key to survival. He also notes the importance of maintaining an ongoing education, be it in your own field or in other areas, like technology.
"You need to be a lifetime learner, and I'm living proof of that. Not only that it needs to happen, but how fulfilling it can be."
Get weekly insights from real entrepreneurs about making more money, building a team and creating a meaningful business. Subscribe to our blog below!
You Might Also Like...
Client Spotlight: How ACD Direct Slashed Its Invoicing Time By More Than Half
How This Art Aficionado Turned His Passion For Museums Into A Burgeoning Business