If you've ever needed to edit a PDF file on the fly, there's a very good chance you've typed 'free PDF editor' into Google. And, if you've done that, there's also a very good chance you've used Sophie Knowles' product.
The London-based software engineer is the one-woman-show behind PDF Pro, a SaaS app that offers a completely cloud-based solution for creating, editing, and reviewing PDF files.
Knowles was originally employed full time as a software developer, but she comes from a family of business owners and always knew her true dream was to be an entrepreneur. Like many of us, she was simply waiting for that "lightbulb" moment. It happened for her in 2014.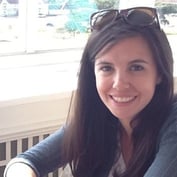 "I wanted to edit some PDF text for work and couldn't find a decent editor online," Knowles remembers. "As a developer, I decided to make my own."
What she created would evolve into PDF Pro, which is now one of the top-ranking sites in its niche bringing in over six figures in annual revenue. But getting to that point wasn't easy.
Starting From Zero
Knowles may have had a full-time job, but she didn't have a huge marketing budget or an existing brand she could leverage to get her new service noticed. When she first launched the PDF Pro site, she just assumed eager users would find her—but that was far from the case.
"I (perhaps naïvely) thought that building a quality product would bring customers to the site," she says. "I really underestimated the importance of getting the marketing just right before launching."
She was, quite literally, starting from zero, in terms of traffic, brand awareness and revenue.
Knowles knew she wanted to use a "freemium" pricing model in which most features are free but some advanced or specialty features require a subscription. Making the freemium model work as a solid source of revenue would require more traffic—a lot more.
Related: How To Start A Business When You're Working Full Time
She spent some time on one of the key steps in launching any business: getting to know her market. She hosted focus groups with family and friends and carefully considered her buyer persona, paying careful attention to the specific needs and mindset of a person who would be willing to pay for premium PDF editing features.
What she learned helped guide her marketing strategy immensely.
"PDF editors are very much an 'in the moment' need," Knowles explains. "Customers tend to search for an appropriate product at the time of need, therefore appearing at the top of search results is vital to attracting customers to the site."
So with this in mind, she decided to go all-in on search engine optimization, focusing on climbing the ranks to fill one of those coveted top three Google search result slots.
"By adopting a suitable SEO strategy, I managed to grow organic traffic to the site by 3,000% in three months," she says.
Knowles capitalized on that search traffic by implementing a limit to the number times a user can enjoy the free service every month. If more than three monthly edits are needed, a user can purchase a monthly or annual subscription for unlimited use of the full software plus file storage.
"Our paid customer base is mostly small businesses who need to edit PDFs frequently. There are now enough of these subscribers to make a healthy profit," Knowles says.
A Balancing Act
Knowles was eventually able to leave her 9-to-5 and work full-time on PDF Pro, but as a busy woman, employee and mother, getting to that point took sacrifice. That elusive "work-life balance" we hear so much about? For the first few years, it was pretty much non-existent.
"There were a lot of late nights, early mornings, and little time to spend with family and friends," Knowles says, describing the startup phase of her business.
She says there were several times she almost threw in the towel, unsure whether it was worth everything she was giving up to keep going, but one goal in the back of her mind made her keep pushing forward.
"I knew that a reliable source of income was worth far more than a night out," she says, "and I persevered until my business was cash-positive and I could quit my 9-to-5."
Related: Download Our Free Cash Flow Forecast Tool
It's a common struggle every new entrepreneur faces—knowing how long to keep going when the future of the business seems uncertain and the stress levels are high.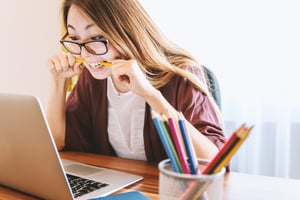 In fact, experts say entrepreneurship can be a lot like an addict chasing a high; first it's making that first sale, then it's cracking the six-figure mark, then making a major public appearance, and so on.
It's a rollercoaster that can take a toll on a business owner's mental health. According to various studies, entrepreneurs are more likely than other workers to deal with a host of mental health conditions, from depression (30% of entrepreneurs compared to 15% of the general population), addiction (12% compared to 4%) and bipolar disorder (11% compared to between 1 and 4%).
Mental health experts agree it's important to actively manage stress levels, not only for your mental health but for the success of your business.
Knowles says she's adopted a strict policy for making sure her business doesn't overrun her life.
"It's important to allow yourself time to rest and relax, even if it's not exactly 'balanced.' Personally, I set aside one evening per week to completely unplug from work and enjoy family time or go out with friends."
Today PDF Pro has over 200,000 unique monthly visitors and a full suite of in-demand features. Users can not only edit a PDF in many different ways, but convert it into a number of other file types, merge PDFs, delete pages and more. Knowles continues to turn to her target market to learn more about their needs and find additional ways to serve them.
Her message for other new entrepreneurs? When the going gets tough, keep going. The sacrifice is worth it.
"Everything takes longer than you'd expect," she says. "Monetization takes a while. Despite the sacrifice of working two jobs, I am so thankful I did. I can now look back and know that I made the right decision, despite the initial struggle."
Is your business cash positive? Download our free cash flow forecast tool and find out!
You Might Also Like...
Client Spotlight: Helping Entrepreneurs Thrive With Onebook
How This Engineer Grew His Business 300% By Expanding His Online Sales Channels