What Is a Tax Write-Off?
Written by Eddy Hood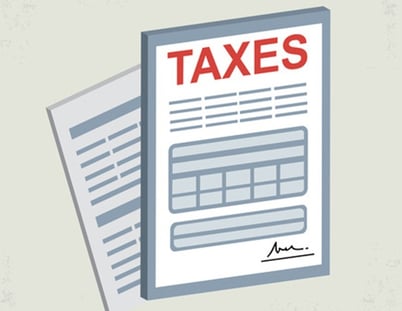 During tax season, the stakes are high for people who own a small business. Write-offs, deductibles, expenses, exemptions, and other strange accounting terms can get non-accountants fairly confused. So what is a tax write-off, and how can it help a small business save money?
What Is a Tax Write-Off?
A "write-off" is a colloquial term that largely refers to tax deductions, which reduce your taxable income. Any time an accountant uses the term "write-off," it refers to the financial reduction of something. During tax season, people write off (or reduce) their taxable income by writing off business expenses.
So what is taxable income? Your taxable income is by and large what it sounds like: the amount of your income the government can tax.
To reduce the amount of taxes one would pay for the year, one can employ two methods. One method is to reduce taxes paid dollar for dollar with a tax credit. The second is to take your entire income and reduce it in the hopes of moving into a lower tax bracket and lowering the amount you need to pay. Tax credits are rare, and it can be difficult to qualify for them. Tax deductions (or write-offs) are far more common.
How Can a Small Business Write Off Expenses?
A business owner will want to employ tax deductions by writing off business expenses. These kinds of expenses include operational costs. There are plenty of things a small business owner can deduct.
For example, Sally, who sells seashells, spent a lot of time driving so she could operate her business away from the seashore. If her car is also for personal use, she can split the expenses based on mileage and deduct a portion of that cost. Sally also rented out a storefront in the big city, and she can deduct that rent as well. She can deduct the amount she paid to insure her business as well as the amount she paid her two employees.
There is a somewhat fine line between what is a legitimate write-off and what isn't. According to the IRS, business write-offs must be "ordinary and necessary." If Sally were to spend money on an amazing vacation on the seashore and not pick up seashells for her business, that would be a personal expense and would not be considered a business write-off.
How Can I Tell What's Legitimate and What Isn't?
The tricky nature of certain expenses often leads to a lot of questions. For instance, if Sally were to buy $50 in seashell-printed pens on a family shopping trip but then take them to her office, would that be an appropriate write-off? Often, the best policy is to ask an experienced accountant, like those at Ignite Spot. It can be disastrous to get into trouble with the IRS. Get your questions answered now and prevent issues in the future.
Our online, outsourced bookkeeping firm is highly experienced in small-business tax preparation, so if you have question regarding your LLC or sole proprietorship, feel free to contact us today. You can get a free tax planning session with our CFO! Download our pricing guide to learn more about our services now.
Learn More About Our Tax Services