Accounts Payable Outsourcing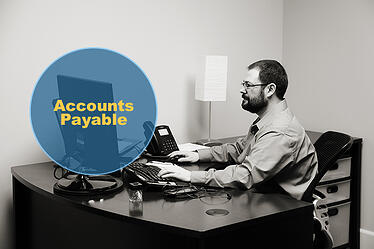 We'll manage your vendors, pay your bills, and get discounts.
This is an ideal service for businesses that manage a large volume of bills. If you buy a lot of product, work in industries like construction, or simply don't have time, we can help. A strong accounts payable system is often accompanied by a purchase order system. Our staff of accountants will work with your company to build the right kind of system to manage your vendors.
A strong accounts payable platform will help you control your cash outflow. You'll also get discounts with vendors and keep documents organized.
What You Get with Accounts Payable Outsourcing:
Build a purchase order system if necessary.
Vendor balance reconciliation.
All new bills will be entered into your accounting software each day, week, or month.
We will prepare bills for payment once approved by you.
The checks will come out of your printer and you can sign and send when you're ready.
---
1-855-694-4648
Call Today
Speak with an Ignite Spot Accountant to see how we can help your business!
---
---