Payroll Accounting
Written by Eddy Hood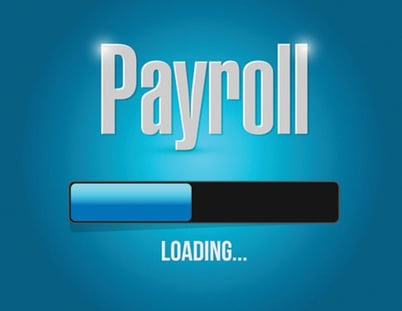 Small business owners manage most aspects of their business. They must be a marketer, a salesperson, and still find time to manage the finances. Whether you're managing several different offices or a small storefront, you can benefit from using accounting and payroll services to automate your admin tasks. This is one area of operations that makes sense to have outsourced.
Reduce Payroll Accounting Costs
Many businesses hire a payroll accountant to keep track of all the IRS filings, employer taxes, and more. However, when you're just starting out, you may not be able to afford someone full time. The full-time salary of an accountant depends upon where you live, but did you know that their average wage, according to Payscale as of 2019, is $50,757 and will likely go up. After you pay your employer taxes, you're going to be closer to $56,000 a year. Is that a cost you want to assume just to keep your books and payroll straight? Probably not. That's why so many companies now use accounting and payroll services at a fraction of the cost.
If you're just starting your business, you may be wondering how payroll accounting is it different from your other bookkeeping needs. Payroll accounting will help you process your payroll for your employees each month, ensure that you're paying the correct amount in payroll taxes (as well as submitting payments to the IRS and state tax commissions on time), and keep track of all documentation. If you have hourly or commissioned employees, it can be a time-consuming process, especially as your business continues to grow.
Accounting and Payroll Services
At Ignite Spot, we understand how important it is to find a good payroll accounting service that can help you manage your administrative efforts. Although there are a number of options out there, accounting and payroll services will free up time and allow you to focus on growing your business while keeping your customers happy.
When you have accounting and payroll services implemented, you can breath easier knowing your compliance requirements with federal and state agencies are being handled properly. It's important to treat your employees well, since they are one of the most valuable assets to help your business grow. It's also important to keep good records of the hours and benefits that you offer to your employees. We can help you reduce the amount of time you spend on your bookkeeping needs by up to 80%.
Payroll Accounting and the IRS
According to IRS guidelines, there are a number of things a small business owner needs to understand when it comes to owning and operating a business. You need to plan for things like choosing a record keeping system as well as the types of retirement benefits you'll offer to your staff. It's nice to have an expert that can help you with the financial aspects of planning and running a business. At Ignite Spot, we focus on small businesses, and our accountants can help you with all of your accounting needs.
Having professional accounting and payroll services support your business will help you navigate the changing tax laws. Oh, and don't forget about all the deadlines--payroll accounting is fraught with them. It seems like there's always some sort of filing that needs to get submitted, whether its a 941, a W-3, or 1094-C. It never ends.
In addition to payroll accounting services, we offer a wide variety of accounting services to help you run your business. We offer tax preparation and planning services, as well as CFO services. These services can help you create a step-by-step plan to help your business to grow. At Ignite Spot, we make it easy to download the information when you need it. Our firm is made up accountants that specialize in helping small businesses with their accounting needs. We are here to help you grow your business with our financial services. Contact us today.
Learn More About Similar Topics