Accounting & Bookkeeping Software for Mac Users
Written by Eddy Hood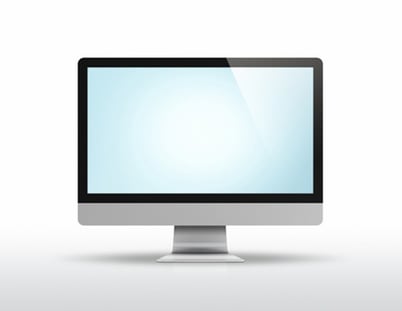 If your business is full of Mac computers, you understand how important it is to find accounting software that's compatible with your operating system. Most accounting software boasts PC and Mac support, but which accounting software adapts to Apple's system the best? Here are some of our clients' top choices:
Intuit QuickBooks for Mac
This is a Mac version of very popular accounting software that is most often used by our clients. When it comes to small-business accounting software for Mac users, this is the most recommended choice. With it, you can create invoices, track sales, access information in the cloud from most devices, and collaborate with your accountant. It's a great option for Mac accounting software for small-business, self-employment, or even enterprise-level needs.
MoneyWorks Gold
On the other hand, this software is suitable for a medium-sized or small business. Accounting software for Mac users is often a less successful version of already established PC software, but MoneyWorks focuses on their Mac version first. With it, you can manage cash flow, organize orders and inventory, and localize each department.
Xero
Boasting a simple, intuitive design, Xero happens to be very popular online bookkeeping software. For Mac-based businesses that may have one or two PC devices lying around, this may be the best choice because it is so cross-platform-friendly. It's even on mobile devices, too. With Xero, a business can keep track of invoicing, quotes, expenses, payroll, inventory, and purchasing.
FreshBooks
Like Xero, FreshBooks is online and mobile. Accounting-adverse clients really love FreshBooks because it's so straightforward. Among all other accounting programs for Mac, this one happens to be the most loved by millennials; it's as mobile as they are! This cloud-based, secure system allows you to track time, payments, and expenses with ease. It's the perfect choice for a startup company.
Wave Accounting
Sometimes, you have to pay a lot for small-business accounting software. For Mac users, there happens to be a completely free option: Wave Accounting. With its 100% free service, you can scan receipts, create and send invoices, and pull important reports. It's not a free trial or a free download, but an unlimited free service!
Express Accounts
This software also has a free version for Apple users. Track payments, view reports, and email information to your accountant. If you own a business that has more than five employees, the paid version may serve you better. With the paid version, you can view more tools and features.
AccountEdge Pro
Regardless of a company's size, AccountEdge offers the tools to get your numbers in line. By far among the most popular bookkeeping software for Mac-based companies, it offers a clean interface and support on mobile devices. With it, you can process payroll, track inventory, and make sales and purchases.
The accounting team at Ignite Spot can integrate many different kinds of accounting software into their services. As an outsourced accounting firm, we can help you find the Mac accounting software and solutions that will help your business operate smoothly. We can either help you integrate an old system or help you find a new tool that will best fit your needs. To get started with us and learn how to integrate your accounting software, download our setup checklist or contact us today!
Learn More About Similar Topics