How to Pay Payroll Taxes
Written by Eddy Hood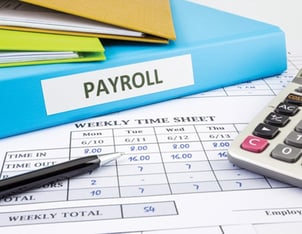 Your payroll accounts are an important part of your business and must be properly managed. This is particularly true when it comes to accounting for payroll taxes. Whether you run a small business with few employees or a large one with many, your payroll taxes must be accurate and paid on time. There are some common questions that businesses may have about these taxes, questions that can ensure that their accounts are trouble-free. We at Ignite Spot are here to provide some of the answers you need.
What Is Payroll Tax?
When educating yourself about the details of payroll, it is important to ask questions such as "What are payroll taxes?" In order to define payroll tax easily, think about the paychecks you've received as an employee of a business.
Businesses with employees are required to withhold money from the wages of their workers. This is money that is held to pay federal and state income taxes, unemployment, Social Security, and Medicare taxes. The withheld taxes are called payroll taxes. In addition to deducting this from the employees pay, you as the employer must also contribute to payroll taxes.
How Do I Pay Payroll Taxes?
Knowing how to pay payroll taxes is crucial for business owners. For federal taxes, payments must be made electronically. One way to do this is to use the Electronic Federal Tax Payment System, or EFTPS. This is a free method of paying online courtesy of the U.S. Department of Treasury. ACH Credit payments from your bank may also be arranged. On a state level, the method of paying payroll taxes varies, although some also require electronic filing as well. With an outsourced accounting service like Ignite Spot, there's no need to worry about how to pay payroll taxes. Our firm offers payroll services that will do it for you.
What's the Best Way to Handle Payroll Taxes?
All business owners need to decide for themselves how to do payroll taxes. One way is to hire a virtual bookkeeping service such as Ignite Spot. Another option is to install or download payroll software. Through this software, you will need to calculate your business payroll tax, which is derived from your employees' gross pay, their state, federal, and local taxes (where applicable), and their Social Security and Medicare deductions, also known as the Federal Insurance Contributions Act or FICA deductions. You will also need to calculate your contributions to the employees' payroll taxes.
How Do I Calculate my Payroll Taxes?
The most important part of doing business payroll taxes is knowing how to calculate them. To do this, you will need to know the current state and federal tax rates. In addition you will need to know the current federal FICA tax rates. These will be calculated against the employee's gross pay. All of these rates will be calculated as a percentage of the employee's gross pay.
What are Current Payroll Tax Rates?
Current payroll tax rates for Social Security are 6.2 percent for both employee and employer. The employer/employee tax rate for Medicare is 1.45 percent. There is also an additional 0.9 percent deducted when an employee's calendar-year wages are more than $200,000 dollars. The Federal Unemployment Tax is 6.0 percent which applies to the federal wage base of 7 thousand dollars. State payroll tax rates vary by state.
Know When to Pay Payroll Taxes
Now that you have paid your employees and withheld the proper amount of taxes from their paychecks, you will need to file the proper tax returns and submit your business payroll taxes to the IRS on time. There are several dates to be aware of, which you can get on the IRS Employment Tax Due Dates page.
Learn More About Similar Topics
Accounting Services
Small Business Resources