Defining and Accounting for Fixed Assets
Written by Eddy Hood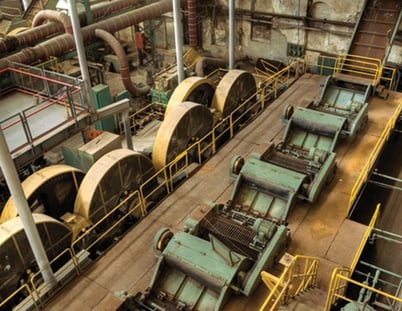 One benefit of outsourced accounting services is that small business owners can focus on doing what they do best while dedicated experts take care of the numbers. Nonetheless, at Ignite Spot, we find that our clients really excel when they understand a little bit about the services our firm provides. For that reason, we work closely with each client to determine the best accounting methods for each business's particular goals. In the course of our work, we find that clients regularly want to know what fixed assets are and how they fit into the larger accounting picture.
Fixed assets can be defined as any tangible property that is expected to serve the company in generating income over multiple years. In other words, fixed assets must be physical property. They cannot be consumed or used up within one year. They must be related to the company's means of business. Finally, they cannot be intended for sale. Some common examples of fixed assets include vehicles, buildings, land, furnishings, and machines.
When it comes to a fixed asset, accounting procedures are slightly more complex than for current assets. Since fixed assets have value over multiple years, their long-lasting utility needs to be reflected in the bookkeeping. On the other hand, a brand-new company car is arguably of greater value to the company than the same car, ten years later. Therefore, fixed asset accounting also involves depreciation. In other words, accountants must use highly specific formulae to record the changing value of fixed assets each year.
Despite the use of the term "fixed," a fixed asset isn't necessarily a stationary good, such as real estate. It can also be a vehicle. By the same token, a desktop computer may be a fixed asset, but so can a company laptop. In some cases, fixed assets may also be referred to as "property, plant, and equipment" or simply "plant".
While vehicles, real estate, and machinery are common examples of fixed assets, it is worth recalling that a fixed asset is defined not only by what it is, but how it's used. For example, a car dealership cannot consider the vehicles intended for sale as fixed assets. They are, instead, inventory. However, if the same dealership also maintains cars for its employees, those vehicles could be considered fixed assets. Finally, fixed assets can only be accounted for beyond a set capitalization threshold. Purchases with a value less than the capitalization threshold cannot be considered fixed assets. Instead, they must be entered as expenses for the quarter in which they were purchased.
At Ignite Spot, we find that we have the best chances of serving clients who are engaged and well informed about our role. We aim to streamline accounting, bookkeeping, and tax preparation, helping small companies run more efficiently. In addition, we work with individual clients to strategize the best approach to their businesses. To keep clients informed, we offer informative materials on a range of accounting themes for free download. Plus, when it comes to frequently asked questions on common themes like fixed assets, our staff is glad to help explain the technical terms.
To learn more about fixed assets and outsourced accounting online, visit these links:
Learn More About Similar Topics