Business Accounting Services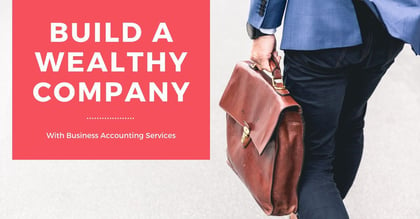 Owning a business is an exciting endeavor, but keeping track of finances, along with the multitude of other responsibilities that business owners face, can become overwhelming. As a business grows, its accounting needs often become more complex. For those who are unfamiliar with accounting and bookkeeping terms and practices, this can cause a lot of added stress. In the event of a mistake, it could also mean losing money. To ensure that finances are being tracked and properly maintained, it's a good idea for business owners to seek the assistance of business bookkeeping services like those offered by Ignite Spot, which can save them both time and money.
What Is a Business Accounting Service?
Business accounting is the process of recording, analyzing, and interpreting financial information. At Ignite Spot, we provide outsourced accounting firm services online to help companies increase profits, decrease expenses, and collect money that is owed to them. We save owners of medium and small businesses time, and we limit their amount of financial and bookkeeping stress.
How do our business bookkeeping services save time and money? One method we use is collecting money that's owed to business owners through the use of invoices and collection calls. Collecting this money helps to improve profits. Another way we increase profits is by simply decreasing business expenses. On average, we save business owners $45,000 each year by eliminating unnecessary expenses. By handling these duties in an efficient manner, we also save business owners a lot of time that they would otherwise have spent trying to accomplish these tasks themselves. In fact, we save our clients more than 200 hours of time each year.
What Is Included in Bookkeeping Services?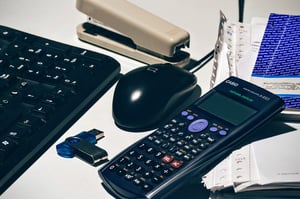 Bookkeeping services include the recording of information used by accountants, meaning that bookkeeping and accounting go hand in hand. Our bookkeepers are skilled at keeping accurate records of purchases, sales, payments, receipts, and journal entries, but our business accounting services go far beyond just bookkeeping. We can also handle payroll, accounts payable and receivable, credit card management, and financial reporting. Other types of bookkeeping for business owners that we can provide include business bank and trial balance reconciliations, balance sheets, labor cost management, and debt planning and reduction. In addition to these general services, our team of accounting professionals also provides the kind of assistance with tax returns you would expect from a reputable bookkeeping business. Services from Ignite Spot can make life easier for a small-business owner.
Accounting Firm Services
What services do accounting firms provide? Here's a list of examples of what is included in bookkeeping services and areas where our accountants can help your business:
Payroll
Credit card management
Sales tax payment
Bank reconciliations
Trial balance reconciliation
Accounts payable and receivable
Income statements
Balance sheets
Custom financial reports
Company performance reviews
Income tax planning and preparation
IRS representation and audit support
Cash flow forecasting
Break-even analysis
Budget-to-actual reporting
Labor cost management
Variable and fixed expense reports
Debt planning and reduction
Frequently Asked Questions
What Is the Difference Between Accounting and Bookkeeping?
Accounting and bookkeeping are quite similar, but they do have some important differences in function. Accountants classify, analyze, and summarize data. Business bookkeeping services are focused on recording financial transactions. The defining difference here is that accountants interpret and analyze data, while bookkeepers do not. Most business need both of these tasks attended to.
Where Can I Find an Accountant for a Small Business?
Ignite Spot offers bookkeeping for business owners of all kinds. We are a great choice for small businesses, though we serve businesses of all types and sizes. We provide many types of accounting services and can customize a plan that meets your needs. Our accounting firm services are designed to be versatile, so you can get the best value for your dollar.
Do I Need Bookkeeping and Accounting Services Near Me?
These days, it's not always the best idea to choose the bookkeeper next door. With advances in technology, even the most complex accounting firm services can be accomplished remotely, and if you're only willing to work with a local firm, you may limit your talent pool. That said, it is important that you work with someone who's easy to understand and easy to contact during business hours, which is why at Ignite Spot, we're 100% U.S.-based. Learn more about our outsourced bookkeeping services here.
How Much Do You Charge for Bookkeeping Services?
Our business accounting services are priced in packages and can be customized to suit your service needs. Our minimum monthly fees start at an average of $1,750 a month and increase based on the complexity of your business. Contact an Ignite Spot representative to discuss payment plans and service options.
At Ignite Spot, our mission is to ensure that our clients' businesses become debt-free and more profitable using our innovative accounting services. Unlike most firms that only provide business bookkeeping services, we're focused on a holistic approach by offering bookkeeping, CPA, and CFO support. If you're a business owner interested in reducing your debt and increasing your profits, download our pricing and fee guide instantly by filling out a short form, or call us today at 1-855-607-7477 to inquire about the specific business accounting service we can provide for your company.
Learn More About Similar Topics
Written by Eddy Hood