Business Accounting & Bookkeeping Services
Written by Eddy Hood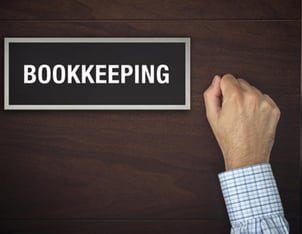 Owning a business is an exciting endeavor, but keeping track of finances, along with the multitude of other responsibilities that business owners face, can become overwhelming. As a business grows, the accounting needs often become more complex. For those who are unfamiliar with accounting and bookkeeping terms and practices, this can cause a lot of added stress. In the event of a mistake, it could also mean losing money. To ensure that finances are being tracked and properly maintained, it is a good idea for business owners to seek the assistance of a professional bookkeeping business. Services like those offered by Ignite Spot can save small business owners both time and money.
Here at Ignite Spot, we specialize in providing outsourced business accounting services online for both owners of both medium and small businesses. Our firm, staffed by bookkeeping and accounting experts, works hard to ensure that our clients' businesses remain profitable. Through our business bookkeeping services, we help businesses increase profits, decrease expenses, and collect money that is owed to them. We save business owners time and limit their amount of financial and bookkeeping stress. We collect money that is owed to business owners through the use of invoices and collection calls. Collecting this money assists with improving profits in the business. Another way we increase profits is by simply decreasing business expenses. On average, we save our business owners approximately 45,000 dollars each year by eliminating unnecessary expenses. By handling these tasks in an efficient manner, we also save business owners a lot of time that they would otherwise have spent trying to accomplish these tasks themselves. In fact, we save our clients over 200 hours of time each year.
We save these hours by providing a wide variety of business accounting services. Our services include payroll, accounts payable and receivable, credit card management and financial reporting. Other business bookkeeping services that we provide include business bank and trial balance reconciliations, balance sheets, labor cost management, and debt planning and reduction. In addition to these general services, our team of accounting professionals also provides the kind of assistance with tax returns you would expect from a reputable bookkeeping business. Services from Ignite Spot can make life easier for a small business owner.
The bookkeeping, financial reporting, tax returns, and CFO services we offer include:
Payroll
Sales Tax
Credit Card Management
Business Bank Reconciliations
Accounts Payable/Accounts Receivable
Trial Balance Reconciliation
Balance Sheets
Income Statements
Custom Financial Reports
Company Performance Monthly Reviews
Income Tax Preparation
Income Tax Planning
Entity Creation and Organization
IRS Representation
Audit Support
Cash Flow Forecasting
Budget-to-actual Reporting
Break-even Analysis
Labor Cost Management
Variable Vs. Fixed Expense Reports
Debt Planning and Reduction
Our mission is to ensure that our clients' businesses become debt free and more profitable using our innovative accounting services. Business owners interested in reducing their debt and increasing their profits may download a pricing and fee guide instantly by filling out a short form or call us today at 1-855-694-4648 to inquire about the specific business accounting services we can provide for your business.
Learn More About Similar Topics