Bookkeeping and Accounting for Small Businesses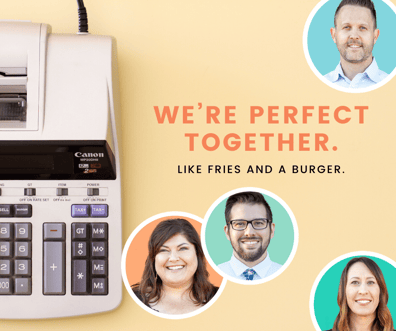 Owning and operating your own small business requires you to perform numerous tasks to keep your company operating in the black. While you need to stay involved in many of the day-to-day responsibilities of your business, it can be advantageous to outsource the accounting and bookkeeping work to experts. Small business bookkeeping services are our specialty here at Ignite Spot. Our small business bookkeepers will enable you to focus on running your business while we keep track of the numbers.
Stop wasting time agonizing over your books
Get up-to-date financial reporting
Work with a certified and professional team
"We are SO impressed with the services you are providing us. I cannot say enough good!"

-Brandon Morgan, Visual Language Pros
Accounting and bookkeeping work can take up a significant amount of a business owner's. Trying to balance your company's accounting and all of your other tasks can be a challenge. Some business owners attempt to resolve these issues by hiring an in-house accountant, which can be expensive, or purchasing electronic accounting software, which may compound the problems due to the steep learning curve involved with using many of these programs. Instead of bogging yourself down in a sea of numbers, consider the freedom you can have when you take advantage of Ignite Spot's expert small business bookkeeping services.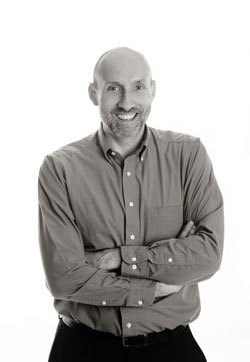 Ignite Spot offers exceptional outsourced bookkeeping services for small businesses. Our specialized firm specializes in assisting small and medium businesses to achieve financial profitability. Ignite Spot's online bookkeeping firm may be just what you need to reach your business goals of growth and debt reduction. Our team of experts will never look at your business as just a balance sheet with various debits and credits. Instead, we will assign you a certified bookkeeper who will work with you to perform all the day-to-day accounting work necessary for your business operation. The user-friendly online software used by Ignite Spot enables business owners to log in, send tasks to a bookkeeper, chat in real time to discuss issues, and review business reports.
With Ignite Spot's bookkeeping services for small business, you can turn your attention to other work that needs to get done. Don't worry, though, because you will always have access to the financial data you need to make important decisions for your company. We furnish you with up-to-date financial reports so you never have to guess about your company's financial condition. Effective accounting services for small business must provide the business owner with access to profits, cash position, cash flow forecasts, income statements, accounts receivable and payable reports, and current balance sheets. Access to this relevant information ensures that you never operate your business blindly. You will always be in a position of knowledge, so you can avoid crises and make prudent plans for the future.
The Ignite Spot team of bookkeepers is located in Kaysville, Utah. Learn about Ignite Spot to see how we are ready and able to assist you with all of your accounting and bookkeeping needs. We never re-outsource tasks to other firms, so you can rest assured that an expert on our team will be the person assisting you. When you're ready to learn more, you can download pricing information instantly. This will give you the details you need to move forward. Ignite Spot's accounting services for small business might be an important ingredient for your company's success!
Written by Eddy Hood
Learn More About Similar Topics
Accounting Services
Small Business Resources