Sales Tax Filing Services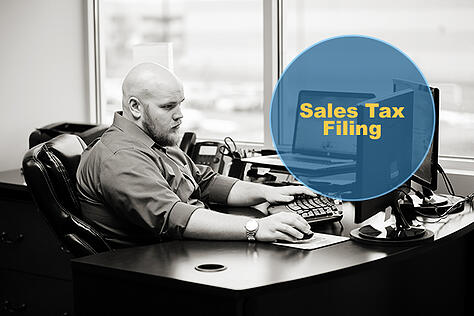 We'll prepare, review, and file your sales tax returns.
You can get your business into hot water with sales tax issues. Now you can have a professional accounting team file your sales tax returns. We'll get the report ready and help you prepare for the cash payment that's due.
Filing a correct sales tax return requires accuracy. It's vital that you do not pay more in taxes than is necessary. It's also important that you file and pay on time to avoid penalties and intrest.
If any of your prior sales tax returns have been filed incorrectly, we can help. We'll start by contacting your state tax commission and creating a plan to get back on track.
This is one requirement of running a business that you won't have to worry about. We can also help you determine if you should charge sales taxes for new products or services.
What You Get with Sales Tax Filing Services:
We will review your transactions each period and determine your liability.
We will prepare the sales tax return.
The cash requirement will be sent to you for approval.
Once approved, we will file the return with your state.
---
1-855-694-4648
Call Today
Speak with an Ignite Spot Accountant to see how we can help your business!
---
---