The Benefits of Online Accounting and Bookkeeping
Written by Eddy Hood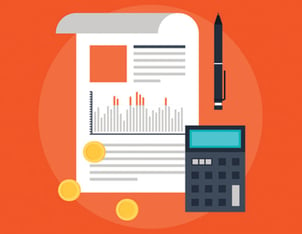 Most business owners work at their businesses around the clock, thinking about ways to improve them. They are constantly coming up with new ideas that have the potential to raise profits or draw in more customers. However, some owners have a tough time juggling complicated accounting matters while trying to focus on the future of their small businesses. This is where Ignite Spot can help. Our talented staff at Ignite Spot has the training and experience necessary to handle a variety of bookkeeping tasks for small- to medium-sized businesses. We use our knowledge to benefit the businesses of our clients. Consider just a sampling of the advantages that a business owner enjoys by choosing our online accounting services.
Additional Time to Focus on the Goals of the Business
An ambitious business owner who is creating credit memos, processing invoices, or calculating adjusted trial balances is losing precious time that could have been spent achieving the goals of the business. Our team of experienced accountants at Ignite Spot can take over these bookkeeping duties along with others so a business owner is free to pursue the goals that prompted the creation of the business in the first place. When it comes to online accounting services, small business owners across the country rely on our accountants for thorough, dependable work.
Earning Higher Profits
For the owner of an online business, bookkeeping can be tedious work. Concerns about accuracy and preoccupation with bookkeeping matters can distract business owners from other important areas of business. It doesn't have to be that way, though. Our team of accountants can handle the everyday accounting work of a business owner and even find ways for the owner to increase profits! Business owners who choose to have their accounting tasks outsourced to Ignite Spot receive help with accounts payable, accounts receivable, taxes, payroll, credit card management, and much more!
Learning New Ways to Cut Costs
Entrepreneurs can improve their bottom line by choosing our online accounting services. Small business owners receive reports from us that point out ways they can cut costs. While business owners are working on inventive new products or services, the accountants at our firm are finding ways to reduce costs and maintain the financial health of the business. Some owners consider us a partner in the success of their business!
A Convenient Way of Bookkeeping
For some, bookkeeping may involve packing up files and documents and taking them to an accountant's office. Business owners who work with Ignite Spot, however, can have all their accounting work done online. All financial information and documents are secure and handled in a professional manner by our staff. Instead of transporting financial records to another location, a business owner can keep all his or her documents and sensitive financial materials in one place.
It's easy to get pricing information from Ignite Spot. After filling in the short form online, you can download our pricing instantly. Join the large group of businesses that benefit from the expertise of our accountants. Contact Ignite Spot today!