How Much Money Do You Need to Start a Small Business?

How much money is needed to start a business? It's an important question, but there's no one simple answer. With such a huge variance in the types and sizes of small businesses, the average amount to start a small business can be anywhere from $3,000 for a home-based micro-business to millions for larger-scale enterprises. Often, an average "Main Street" restaurant will require about $100,000 to $500,000 to open its doors, but since there is no such thing as an average business, even that number is misleading.
What Is Needed to Start a Small Business?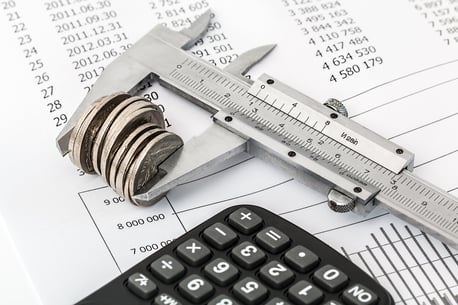 How can you calculate the amount of money needed to start a business when you really and truly have no idea where to begin? Most business entrepreneurs begin by taking the time to research. Very few businesses are so unique that they can't pull from anyone's prior experience. Here are some viable tactics for finding more detailed information:
Network with people in your industry to find relative operational costs. Experienced business people are far more helpful than individuals realize.
Use SCORE, which offers advice from the people who know: retired entrepreneurs.
Use a helpful startup cost calculator to give yourself some idea of the figures to expect.
Price out retail and wholesale inventory needs with potential suppliers.
Talk to small-business associations, groups, chambers of commerce, and other people who know your local area.
Ask a business or accounting consultant for advice, like those at Ignite Spot.
What Is the Average Amount of Money Needed to Start a Small Business?
There is no average amount to start a small business. That's because each company has different needs. You should be able to get a rough idea of the average amount to start a small business like the one you have in mind with a bit of research, but it's also important to answer the question of how the business will continue to operate. To do that, you'll need to prepare a cash flow forecast, which plans out costs (which you should round up) and estimated income (which you should round down). This is often the most difficult step because profits are difficult to anticipate. Plan for the next 12 months using this forecast; if your business is not profitable by then, you're not likely to be successful.
How to Calculate Startup Costs for a Small Business
To determine the amount of money needed to start a business like the one you're planning, you'll need to figure out the following:
Capital expenditures
Expenses
Assets
It's really not more complicated than that; you'll need to get your metaphorical hands dirty in calculating some messy numbers to see what is needed to start a business in your situation. Try your hand at creating detailed lists of these important metrics:
Capital expenditures refer to one-time purchases needed to open, which don't often qualify for a tax deduction. This could include furniture, machinery, some of your inventory, and major equipment purchases.
Expenses, on the other hand, are often deductible and recurring. Wages, advertising fees, utilities, rent (when applicable), and marketing and research fees are all considered to be normal expenses.
Assets represent the things that you already have. That could include the money you have in the bank, equipment and inventory you may already own, or even real estate.
How Much Does a Small-Business Owner Make a Year?
The average income for a small-business owner varies widely, ranging from $34,392 to $75,076 a year. There are lots of ways to gauge interest and better estimate your income potential before actually opening your doors, depending on the type of business you plan to open. Here are some ways you can test the waters:
Conduct marketing research and use focus groups to find out if people are interested in your product.
Generate and gauge interest with a Kickstarter campaign or other crowdfunding venture.
Appear at trade shows and network with professionals or customers in the industry.
Find out what other past or equivalent businesses in your area experienced in sales. If they failed, try to find out why (without making assumptions).
Where to Find Capital to Start a Business
Many people who want to start a small business may not have a lot of capital to invest in getting it off the ground. There are a few ways you can acquire the money you need to start your business.
Personal savings
Help from friends and family
Loans from banks and credit unions
Economic development programs
Corporate programs
Grants
Crowdfunding sites
Home equity loans
Credit cards
When you're starting a business, it's almost always a good idea to start small. But how much money do you need to start a business? Hopefully, this guide has helped you answer that question for yourself, based on your own unique situation. If you need more online bookkeeping help, feel free to contact the reliable accountants at Ignite Spot. We're an outsourced accounting firm that helps many small businesses across the country with expert consulting services. Find out more and download our pricing guide for free today.
Learn More About Similar Accounting Topics
Written by Eddy Hood