How Can Great Online Bookkeeping Software Make Your Small Business Better?
Written by Eddy Hood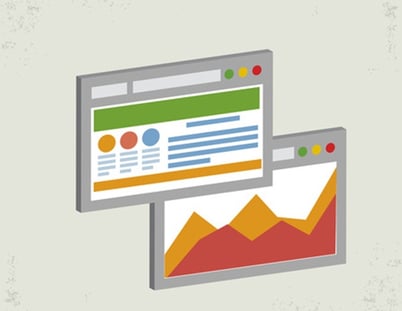 Numbers often improve after making the switch from spreadsheets to bookkeeping software. For small-business owners, time and money can be saved with streamlined accounting processes. That means that the rest of a business can operate more efficiently, with tracked expenses, watched income, and more easily accessible information. You can improve a lot of processes by using these tools. What you can do depends partly on the small-business bookkeeping software you choose to use. However, most of the most common accounting software solutions can enable you to do the following:
Time and Payroll Can Be Managed Efficiently
Many if not most small-business bookkeeping software systems allow you to track time as well as cash. Accounting software packages like those from QuickBooks, Xero, and Wave often feature unique payroll solutions, so you'll be able to enter in hours and pay employees easily. That way, rather than having separate software, you can have all expenses information in one place.
Invoices Can Be Correct and Consistent
In addition to making sure that your employees get paid, you can ensure that the company will get paid with invoicing tools from your bookkeeping software. For small-business industries that operate around invoicing and quotes, such as marketing, freelancing, or consulting, it's vitally important to make sure that this invoice information is accurate.
Bills Can Be Paid On Time
Invoicing relates to accounts receivable, but it's important to manage your accounts payable, too. Pay rent, utilities, and other bills online under the same umbrella. This way, you can more accurately track your expenses.
Tax Season Can Go Smoothly
Because you'll have all of this information in one place, your tax information will be more organized when it's time to fill out forms. Your CPA or outsourced accounting firm will have access to the correct information without having to negotiate paperwork. During tax season, you'll be more at ease knowing that everything is correct and not have to worry about having the most up-to-date spreadsheets.
Cash Flow Can Be Monitored
It's true of almost any business out there that money impacts decision-making. With accounting software, you'll be able to come up with an answer for some of these troubling questions: Which areas are the most successful, and which others need to be cut? Are we doing well, or do we just think that we're doing well? Is there a predictable problem coming our way in the future? Are we bleeding money suddenly?
You Can Stay Organized While On the Go
Most small-business accounting software out there is mobile, with easy-to-navigate functions that are perfect for the entrepreneur on the go. Systems like FreshBooks allow you to update information from no matter where you are. You will likely be able to download the app for the solution you chose.
You Can Work With a Team of Bookkeepers
With spreadsheets, only one or two people can be trusted with this delicate information. With online accounting software, you can integrate input from managers or even send your information off to an accounting firm like Ignite Spot.
At Ignite Spot, we know how to work with many different kinds of accounting software and can help you find the best solution for you. Learn more about our services by contacting us today. We can help you keep track of the numbers so that you can continue to do what you love!