What is a Credit Memo?
Written by Eddy Hood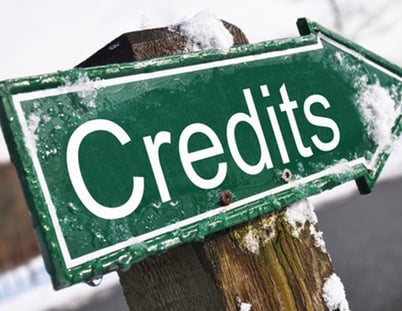 Owners of small- to medium-sized businesses get orders from customers, send out invoices, receive payments, and deal with correspondence from vendors. In short, business owners have a wide variety of accounting matters that demand their time and attention. That's where expert accountants at Ignite Spot comes in. We have experience handling many types of bookkeeping tasks for small business owners. Our online services include assistance with accounts payable and receivable as well as credit card management, payroll, and more. Our firm of accountants can even help business owners at tax time. A credit memo is one example of a typical document that our accountants deal with. But what is a credit memo? Check out some information on credit memos and learn how they are used by businesses.
What is a Credit Memo?
A credit memo, or credit memorandum, is sent to a buyer from a seller. This document is issued to a buyer after an invoice is sent out. A credit memo may reduce the price of an item purchased by a buyer or eliminate the entire cost of an item. When a seller issues a credit memo, it's put toward the existing balance on a buyer's account to reduce the total. A credit memo is different from a refund. A customer who receives a refund for a purchase gets actual money back from the seller. Our knowledgeable accountants can help business owners with basic tasks such as issuing credit memos, keeping track of sales, and sending out invoices. Business owners who choose to have their accounting tasks outsourced to Ignite Spot are able to spend more time doing what they do best to boost company profits.
What Type of Information is on a Credit Memo?
A credit memo contains several pieces of important information. Most credit memos feature the purchase order (or PO) number, as well as the terms of payment and billing. The shipping address, a list of items, prices, quantities, and the date of purchase are other significant pieces of data found on a credit memo. All of this information helps a seller to keep track of inventory. This document also includes the reason for issuing the credit memo.
Reasons Why Credit Memos Are Issued
There are a variety of reasons why a seller may issue a credit memo to a buyer. One common reason is the buyer returns a purchased item to the seller. The item may be defective, the wrong size, or the wrong color or perhaps the buyer just changed his or her mind regarding the purchase. A price change is another reason why a seller may issue a credit memo. For instance, a buyer may purchase a product one day before its price is marked down 30 percent. The seller agrees to issue a credit memo for the difference between the price the buyer paid and the new sale price.
The professionals at Ignite Spot have the experience and know-how to handle the everyday accounting needs of a business. Simply fill out our short form and download our pricing instantly! Let our capable team of accountants take over the bookkeeping tasks for your business today. You'll be amazed how much time and money you can save with outsourced accounting.
Learn More About Similar Accounting Topics:
Understanding the Accrual Accounting Method
The Difference Between Cash Basis and Accrual Basis Accounting
The Purpose and Practice of The General Ledger
What is the Cash method of Accounting?
What is Activity Based Costing?
Affordable Care Act and Small Business Requirements
Generally Accepted Accounting Principles (GAAP)
Know Your Options in Small Business Finances
The Effects of Small Business Bankruptcy
How Do Small Business Loans Work?
The Importance of a Business Plan
Choosing the Best Small Business Credit Card
What is a Business Investment and How Should It Be Accounted For?
How Hard Is It To Get a Small Business Loan?
Understanding Different Entity Types
How Much Capital Is Needed to Start a Small Business?
Getting Involved in Business and Communicty Organizations
What are Business Liabilities?
What is Business and Financial Leverage?