Choosing the Best Small Business Credit Card
Written by Eddy Hood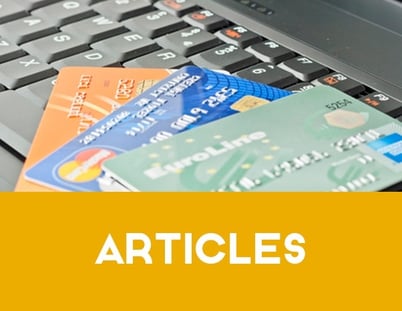 While some small business owners may opt to use personal credit cards to cover these expenses, securing a business credit card is much more ideal and recommended by many accounting professionals, such as those here at Ignite Spot. A business credit card allows an accounting and bookkeeping firm to easily track business expenses. Aside from adding convenience when it comes to business finances, many of the best small business credit card options offer perks and rewards that are not offered with personal credit cards. The best small business credit card rewards often include lower credit card fees for businesses, discounts, travel rewards, and cash back rewards.
Applying for Your Credit Card
When applying for a small business credit card, it is important for the owner or person representing the company to know their own credit score. The credit score of the individual will be taken into account when creditors are determining interest rates, fees, and terms. If the small business has just started up, individuals will need to provide proof of their income for the entire previous year. Although the company may be new, creditors need to ensure that if the company is not profitable, that the owner will still have a means of paying off credit cards debts. Also, the type of business one operates is important; most small businesses are sole proprietorships. Aside from obtaining financial proof, another important step in securing credit for a business is registering the small business with the state it is located in. Once a business is registered, it is likely that credit cards will begin submitting offers for business credit cards before the business owner even inquires or applies for one.
The Best Business Credit Card Services
The best business credit card choice for each company will vary greatly. Small businesses, and their owners, have many different priorities and needs. For instance, a business owner that travels regularly may be more inclined to go with a card that offers travel rewards. A different business owner may never travel but frequently purchases office supplies. When choosing which card to go with, weigh these rewards against the specific credit card fees. For business owners who may expect trouble paying off debts within the first year, a card with a low APR may be the best.
Credit Card Solutions for Small Business
It is advised that owners shop for the best rates and the lowest fees before committing to one creditor for their credit card needs. The accounting team at Ignite Spot can assist with finding the best tailored credit card solutions. Once a credit card is secured, they operate in the same fashion as personal credit cards. The advantage is that they can be used, paid off, and managed separately from personal expenses. Accounting and bookkeeping professionals at our firm are experienced with preparing these financial documents for new businesses. For help preparing financial documents for small business credit card applications or for assistance with managing credit card balances, download our online pricing guide today or call our outsourced accounting firm today at 1-855-694-4648.
Learn More About Similar Accounting Topics:
Understanding the Accrual Accounting Method
The Difference Between Cash Basis and Accrual Basis Accounting
The Purpose and Practice of The General Ledger
What is the Cash method of Accounting?
What is Activity Based Costing?
Affordable Care Act and Small Business Requirements
Generally Accepted Accounting Principles (GAAP)
Know Your Options in Small Business Finances
The Effects of Small Business Bankruptcy
How Do Small Business Loans Work?
The Importance of a Business Plan
What is a Business Investment and How Should It Be Accounted For?
How Hard Is It To Get a Small Business Loan?
Understanding Different Entity Types
How Much Capital Is Needed to Start a Small Business?
Getting Involved in Business and Communicty Organizations
What are Business Liabilities?
What is Business and Financial Leverage?
Accounting Services
Top Pages